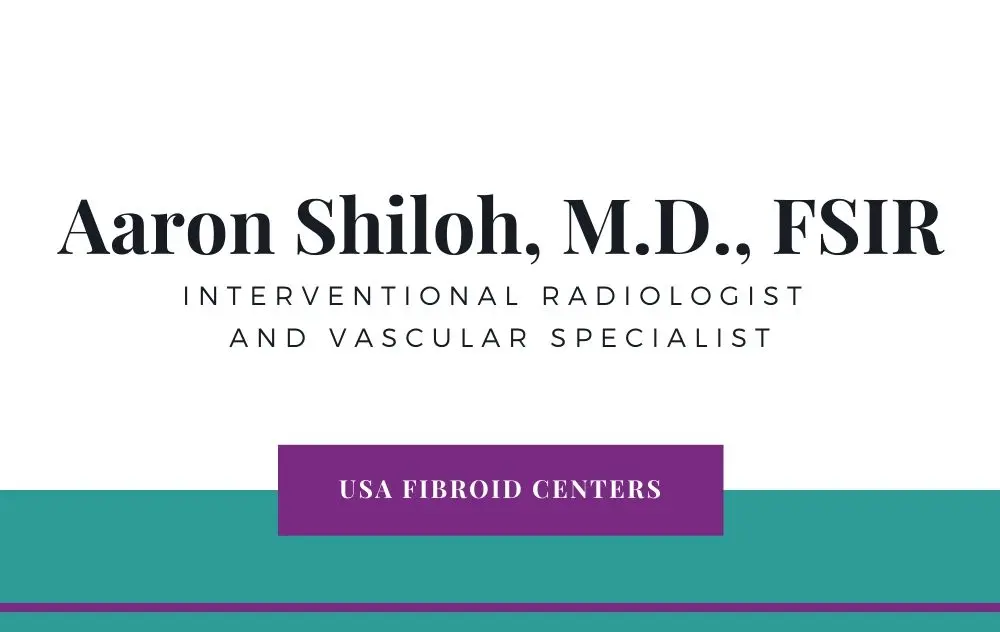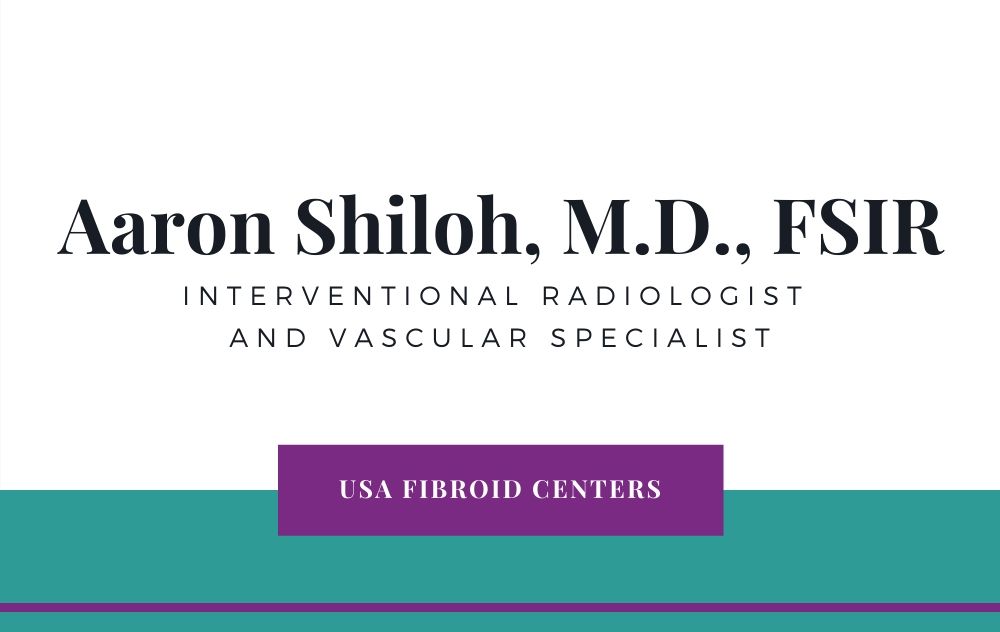 Friday, November 15th, 2019
Welcoming Dr. Aaron Shiloh to USA Fibroid Centers
Dr. Aaron Shiloh, M.D., FSIR, Vein Specialist and Interventional Radiologist, will be joining our New York network of USA Vein Clinics, Vascular, and Fibroid Centers.
Dr. Shiloh, board-certified radiologist and interventional radiologist, will be joining our New York network of clinics later this year. He has been practicing for over 15 years as an interventional radiologist and vascular specialist across Pennsylvania area. Dr. Shiloh graduated from medical school at University of Pennsylvania where he earned Alpha Omega Alpha honors. He then went on to complete his residency in 2002, directly followed by the completion his fellowship in 2003. Both his residency and fellowship were completed at Thomas Jefferson University Hospital in Pennsylvania.
 "I started in general surgery at the Hospital of the University of Pennsylvania  and was always in Interventional Radiology there." Dr. Shiloh says, "I was amazed at the cutting-edge procedures and the breadth of cases that were done."
Aside from being in practice since 2003, Dr. Shiloh also was section chief for a medical group that served 12 different hospitals with over 15 Interventional Radiologists. Dr. Shiloh also founded and operated his own vein treatment center in Southampton until about 2018.
"I'm looking forward to building an amazing outpatient practice in the New York area. After practicing in hospitals and in the outpatient world, I realize that I can best utilize my skills in an efficient patient-centered practice. In addition, I am looking forward to expand into the Philadelphia area as well."
When asked what he loves most about being an outpatient specialist he says, "I want to bring university-level care to patients in the community. I'm passionate about women's health and treating Peripheral Artery Disease."
In his free time when he is not seeing patients, Dr. Shiloh spends his time with his loving family as well as enjoying countless hobbies such as skiing, traveling, cooking, and golfing.
We are very excited to welcome Dr. Shiloh to our amazing team of skilled physicians and specialists at USA Vein Clinics, Vascular, and Fibroid Centers. We are truly rooted within the communities we serve. We are ardent about providing convenient access to crucial medical treatments for vein disease, uterine fibroids, and peripheral artery disease that can help them live healthier lives.
About Us
With up to 80 locations across the United States, we have become the largest network of vein, vascular, and fibroid treatment centers in the nation. Our experienced specialists treat patients for a variety of conditions in a comfortable office-based setting. Call us at 855.615.2555 to learn about how we can help you live a healthier life starting today.