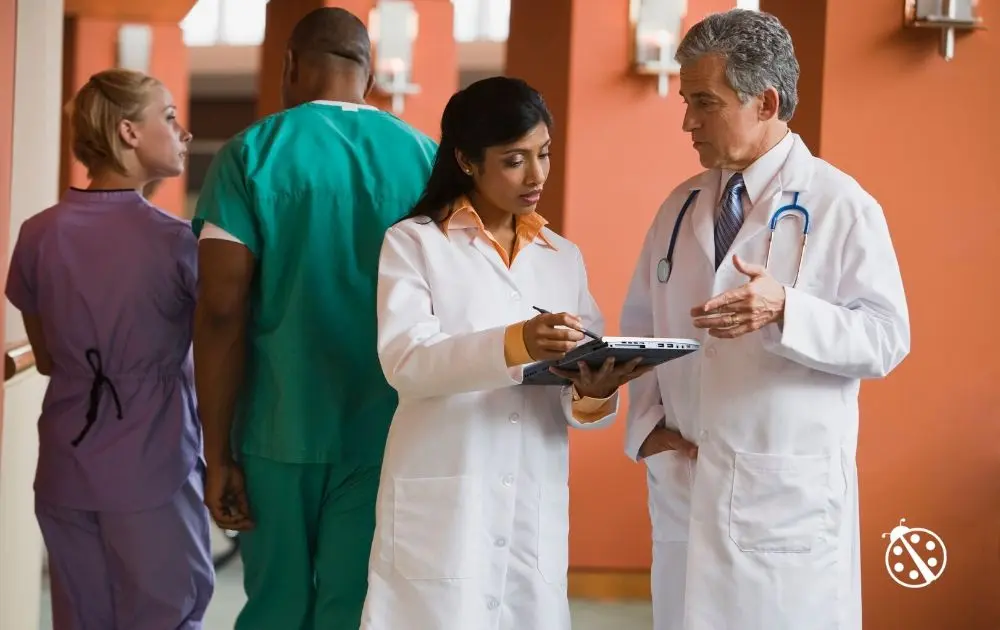 Monday, March 30th, 2020
During this time of uncertainty, it's comforting to know that our doctors will be there for those in need. Despite being on the front-line for infectious diseases, our doctors help diagnose benign tumors and discover the cause of women's abnormal uterine pain and bleeding. These passionate individuals help women get back to a "normal" lifestyle by diagnosing the cause and offering them effective relief from their period pain.
Did you know, only 11.5% of radiologists specialize in interventional radiology? This group of doctors are passionate about helping people avoid surgical procedures, giving them more options when it comes to treatment.
What is an Interventional Radiologist?
IR doctors are a specialized group of medical personnel. They utilize medical imaging such fluoroscopies, ultrasounds and sometimes MRIs to guide minimally invasive surgical procedures that diagnose, treat, and cure many kinds of conditions such as uterine fibroids and adenomyosis.
Why do specialized doctors matter?
When you choose a physician who specializes in interventional radiology, you are choosing a doctor who understands how to treat benign fibroid tumors without the use of nonsurgical techniques. Our doctors understand that women should be able to avoid invasive surgeries.
Why Celebrate National Doctor's Day?
During this world crisis, we want to show our appreciate for the doctors and technicians that put their lives on the line to help us feel better. Our exceptional IR doctors want women to understand how to track their periods, notice their symptoms, and have the resources they need to make an informed decision about their health. National Doctor's Day recognizes those individuals and highlights the contributions they make on a daily  basis.
Our IR doctors want women to know they should not live with painful period symptoms. Most women tend to live with debilitating discomfort because they are not aware that their pain may indicate an underlying issue.
How IR doctors are creating fibroid awareness?
By giving women the resources they need to make an informed decision about their health, IR doctors are providing women with more choices. IR doctors have an obligation to provide educational material that informs women they don't need a hysterectomy to eliminate fibroid symptoms.
This is extremely valuable because it alerts women that their symptoms are not normal and that they should seek medical attention.
National Doctor's Day and Fibroid Awareness
This year, take the time to appreciate your doctors and understand the important role they play in our society. IR doctors are able to diagnose tumors within the body and assist with the treatment via nonsurgical, arterial interventions. If you want to get to know our doctors and learn more about their specialties, visit our physician page here. 
If you have questions about your period's regularity, volume or length, you can depend on fibroid specialists, interventional radiologists, to be able to evaluate your condition and recommend treatment options.