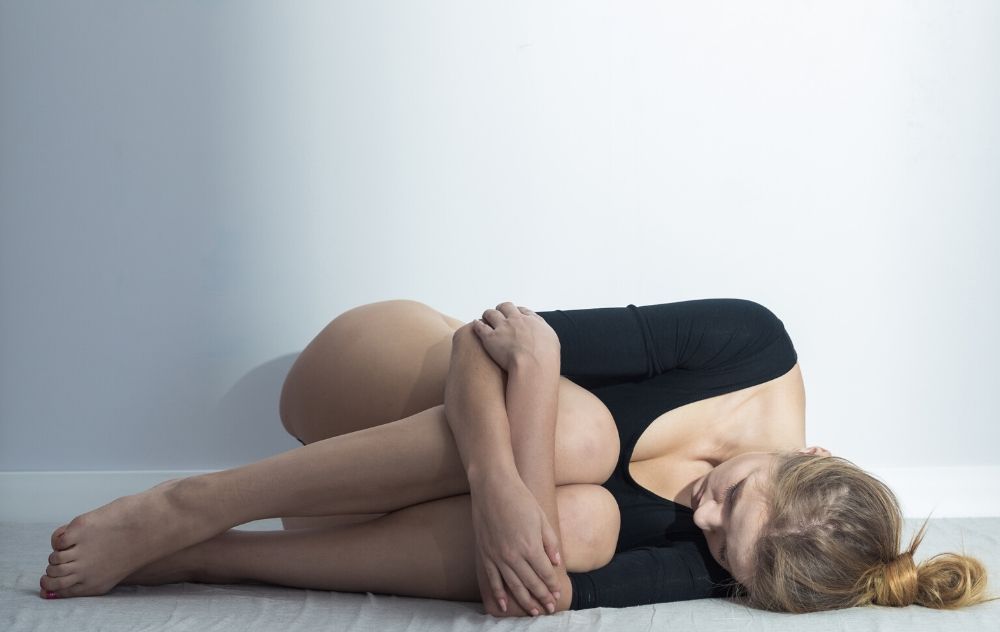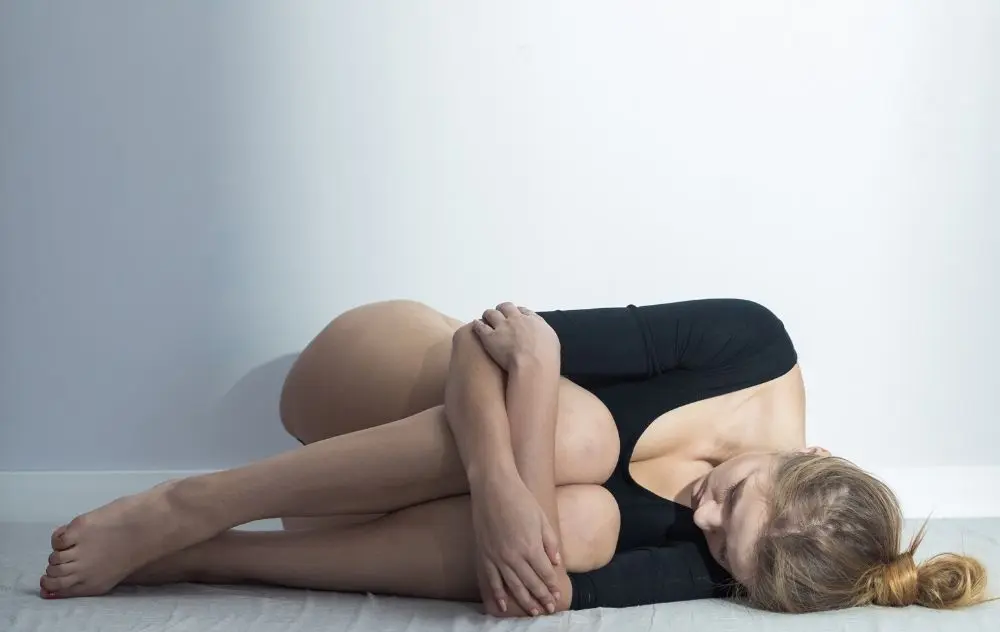 Wednesday, November 20th, 2019
What It's Like Living With Uterine Fibroids
For women living with uterine fibroids, every day can be a struggle.
Uterine fibroids can affect a women's ability to live a normal life, as the symptoms are painful and unpredictable. If you have uterine fibroids, you may find yourself putting on a brave face to hide the pain you are feeling. You may be worrying about blood leaking through your clothing, which can be very embarrassing. Uterine fibroids are similar to chronic pain in that they can impact everything you do in life.
Similarly, women who do not know they have uterine fibroids may also be struggling. Period cramps can often seem normal, when they are actually symptoms of uterine fibroids. This can be concerning for women unaware of how uterine fibroids can affect their body and their periods. Some women have to call off work because of extreme pain, others avoid leaving the house if it means they won't be near a bathroom.  At USA Fibroid Centers, we know how difficult this can be. That's why we've compiled a complete list of the "do's and don'ts" of living with uterine fibroids.
Do's
Listen to your body carefully:
Symptomatic fibroids cause many painful symptoms. It's important to note any changes in your period's regularity, heaviness, or length. If it's becoming difficult to manage your period pain, it's not normal.
Explain your symptoms:
It may be embarrassing to talk about symptoms, or maybe you think it's normal to experience severe pain or extensive bleeding. Tell your physician how you feel and how long you've been experiencing these symptoms. Fibroids are usually detected during a routine pelvic exam.  Depending on their location or size, your doctor may need to use an ultrasound to successfully diagnose them.
Know your treatment options:
There are different surgical and non-surgical treatment options available for fibroids. One of the most common options for fibroids is a hysterectomy, the surgical removal of the uterus. There is also a popular nonsurgical treatment called Uterine Fibroid Embolization (UFE). A majority of women are told a hysterectomy is the only treatment available for fibroids. Never hesitate to take a second option and seek for more information. Above all, hysterectomy should never be your first or only treatment option when it comes to alleviating fibroid symptoms.
Ask questions:
Always prepare a list of questions to ask your physician. Our interventional radiologists welcome questions or concerns from patients. We also have a dedicated insurance department to respond to questions. If you're worried about a certain aspect of treatment or have something holding you back, get those concerns addressed as soon as possible.
Stay calm:
Most women suffering from symptomatic fibroids feel they are not in control of their body anymore. Fibroids already cause immense stress on your body and mind. Asking questions, talking about what you're going through, and feeling good about your treatment decision are all aspects you can control when it comes to your fibroids.
Don'ts

Feel embarrassed:
We have helped thousands of women suffering from heavy and prolonged menstrual periods and what you are experiencing is not new to us. We understand that talking about your period may not be the most fun experience, but our doctors know how to help and are happy to work with you in any way that makes you feel more comfortable.
Lose hope:
A lot of women suffering from painful fibroid symptoms feel like they have to live with this for the rest of their lives. Ignoring or disregarding your symptoms is not an effective solution. Explore our website to learn how we've helped countless women live a happier, healthier life after Uterine Fibroid Embolization (UFE).
Delay treatment:
A majority of women with symptomatic uterine fibroids think they will have to go through a hysterectomy. As a result, they they keep delaying treatment and suffer in pain. On average, women may wait one to three years before actually getting treatment for their fibroids. Many of our patients have shared with us that they wish they had gotten treatment sooner, so they didn't have to suffer over so many years.
Be overwhelmed:
Symptoms of uterine fibroids can be painful and challenging. We understand that if you're dealing with symptomatic fibroids that the last thing you may want to do is do extensive research about fibroid treatments and centers. That's why, we try to make your fibroid treatment experience as streamline and convenient as possible.
Be afraid to look at treatment options:
If you have been told that a hysterectomy is your only treatment option make sure to ask for a second opinion. We believe that you should feel confident in your treatment decision. If you want to preserve your uterus, avoid hormone therapies, or have a shorter recovery, your treatment choice should reflect those needs.
I'm Living With Uterine Fibroids: What Are My Next Steps?
If your period is controlling your life, it's time to get help. Your life should not revolve around running to the closest restroom. Get the answers you need by giving us a call at 855.615.2555 or clicking the button below to schedule a consultation with our leading interventional radiologists today.
Related Articles
What is the Difference Between Fibroids and Endometriosis?
9 Shocking Myths About Fibroid Treatment