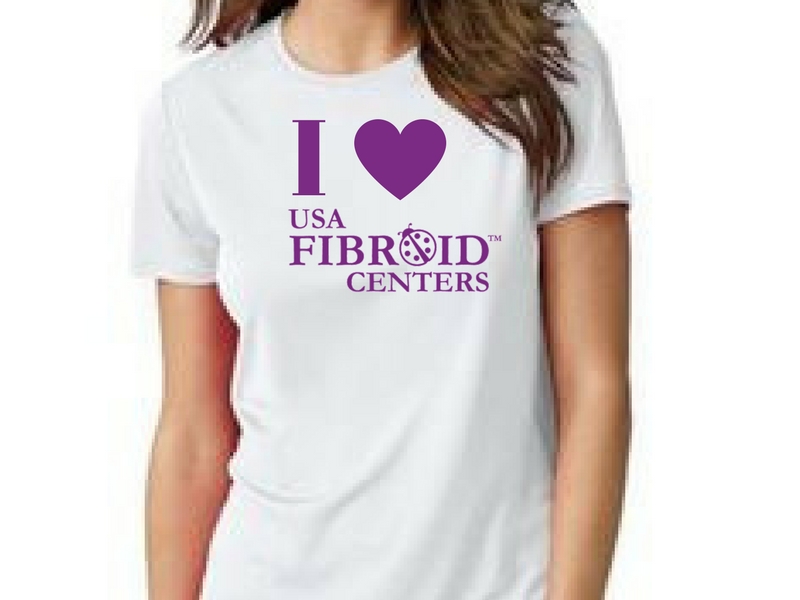 Wednesday, March 29th, 2017
Chantell has been suffering from symptomatic fibroids from the last 7 years. The painful symptoms of fibroids took over her personal as well as work life. She had to take at least 3 days off every month during her menstrual cycle as the pain was so debilitating that a basic activity like changing clothes was a challenge. Chantell wouldn't driver her car during her menstrual cycle as she felt so weak. During her interview with USA Fibroid Centers we asked her if she ever received any treatment for symptomatic fibroids before and came to know that her OBGYN prescribed her hormonal therapy which didn't work out for fibroids, and then suggested surgical treatment options; myomectomy or hysterectomy.
" I always wanted to have a child in the future. At that time I had no idea if there were any non-surgical options for fibroids. I gave up on treatment and waited till I could find a non-surgical option to be fibroid free. I continued to suffer in pain; during my menstrual cycle I had nausea, vomiting, and prolonged pain would make me cry profusely. I was also suffering from anemia due to heavy and prolonged menstrual bleeding."
During Chantell's fibroid treatment journey her mother stayed by her side and comforted her. Chantell mentioned " I never know something great was yet to happen." She was referred to USA Fibroid Centers by one of her physicians and was treated by one of our leading interventional radiologists. It was great news for Chantell that there was a non-surgical treatment for fibroids where the fibroid tumor is reduced in size and uterus is still preserved. The treatment that Chantell received at USA Fibroid Centers is called Uterine Fibroid Embolization (UFE).
"I felt a great change in my life, my menstrual cycle was shorter and the bleeding was reduced. On my follow up appointment after the UFE procedure  my doctor told me my fibroids were reduced in size by 50% and some were them were gone completely. I can't thank my doctor at USA Fibroid Centers enough for giving me a pain free life."
We asked her what's next and she stated "I have never felt this better in the last 10 years, even during my menstruation I don't need to take time off from work anymore. I am   planning to get back to my real estate business in the future and wish to spread awareness for non-surgical treatment options for fibroids so no woman ever feels hopeless and helpless again."
Start Your Fibroid Treatment Journey
Are you suffering from symptomatic fibroids; prolonged and painful menstrual periods that continues for more than a week, frequent urination, abdominal pain and pressure or pain during sexual intercourse? If you want to live a life free of fibroid pain call us today at 855.615.2555.