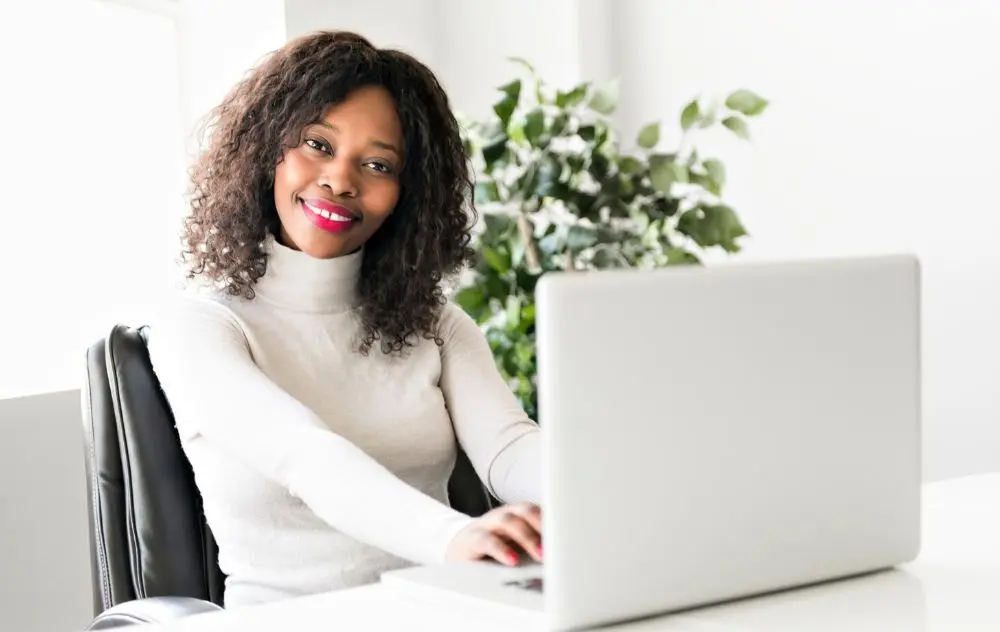 Thursday, March 26th, 2020
Telemedicine with USA Fibroid Centers
We know that with the current COVID-19 situation, many people are forced to stay home. Although it's very important to follow social distancing restrictions, we want to emphasize the importance of not delaying uterine fibroid treatment.
We understand you may not always be able to make it in to our clinic to receive a consultation. Sometimes life can be unpredictable. However, that doesn't mean you should just avoid treatment. In order to continue offering our effective fibroid treatment, we are now administering initial consultations through telemedicine. Telemedicine, also known as online doctor appointments, allows us to consult with you about your uterine fibroid symptoms from the comfort of your home.
All you need is internet access and a device with a camera and microphone, or a smartphone. Once you schedule an online health consult, one of our fibroid specialists will contact you to discuss your condition and medical history.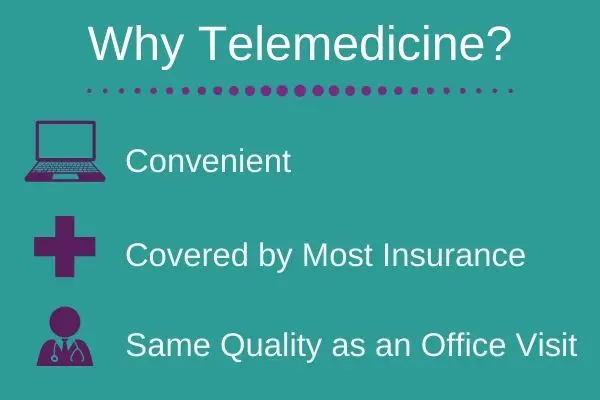 After one of our specialists observes your fibroid symptoms and answers any questions you have, they will then make a treatment recommendation that best fits your condition and lifestyle. From here, all you will need to do to receive treatment is schedule a procedure appointment.
At USA Fibroid Centers, our telemedicine service is a great way for you to conveniently see a fibroid specialist regarding all your uterine fibroid concerns. Our specialists have decades of experience diagnosing symptoms of uterine fibroids, schedule an online visit today to see how we can provide a solution for you.
Take Our Fibroid Symptom Quiz!
Free Health Webinars
If you don't think you're ready for a telemedicine consult, you can always attend one of our educational health webinars. These webinars are presented by various physicians from our team of skilled fibroid specialists. The sessions cover a range of uterine fibroid and women's health topics, from common questions about fibroid symptoms, to exploring the benefits of Uterine Fibroid Embolization (UFE) fibroid treatment.
If you are worried that you may be at risk for developing uterine fibroids, our webinars are great resources to educate yourself about uterine fibroids so that you can make an informed decision for your health.
Don't Delay Treatment – Consult with a Fibroid Specialist
Uterine fibroids are non-cancerous tumors that develop inside the uterus or on the uterine walls. Although uterine fibroids are not cancerous, they do have the potential to cause serious health complications if left untreated.  Uterine fibroids are a common condition, affecting more than 1 in 3 women by the age of 50.
Uterine fibroids don't always cause symptoms, but when they do, it can be very painful. Oftentimes women with symptomatic fibroids have to miss work and cancel plans due to their fibroid pain.
The most common symptoms of uterine fibroids include:
Heavy and prolonged menstruation between or during your periods
Anemia, which can lead to fatigue
Pain during intercourse
Frequent urination
Constipation and/or bloating
Pain in your pelvis or lower back
Increased menstrual cramping
Stomach swelling
If you are experiencing any of these symptoms, don't just sit at home suffering in pain. Give us a call today to find out how we can provide an effective solution for your fibroid symptoms. Our telemedicine and in-office consults are covered by most insurance plans, including Medicare and Medicaid.
If you want to verify your coverage before you schedule, just give us a call at 855.615.2555
Click here for our COVID-19 response.
Do you want to learn more about uterine fibroids? Sign up for our newsletter and check out some of our other blog articles:
Myth-Busting Fibroid Complications
The Faces of Fibroids: Stories from Real Women
Do You Have an Irregular Period?