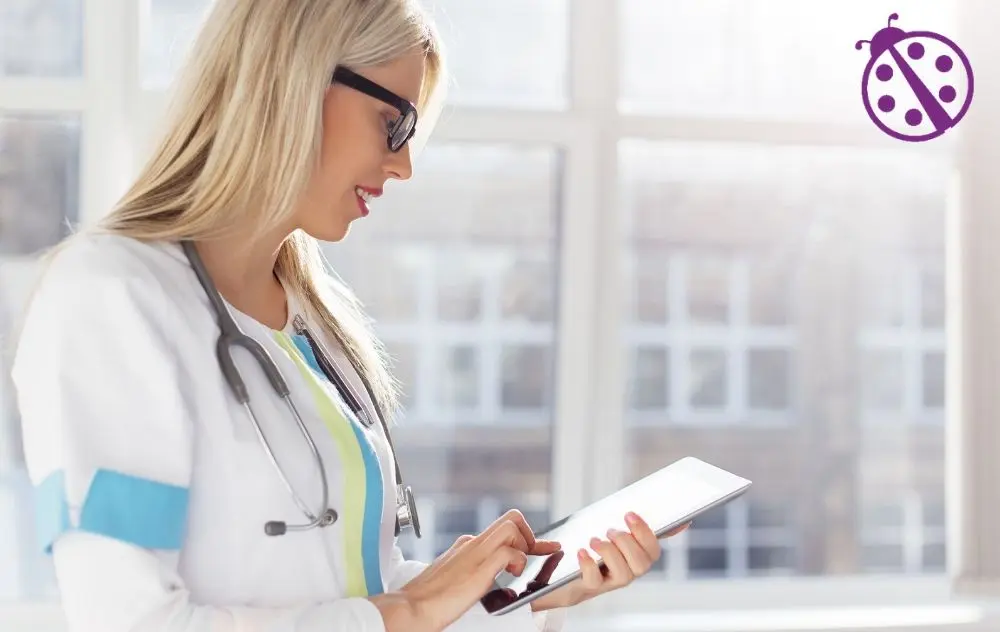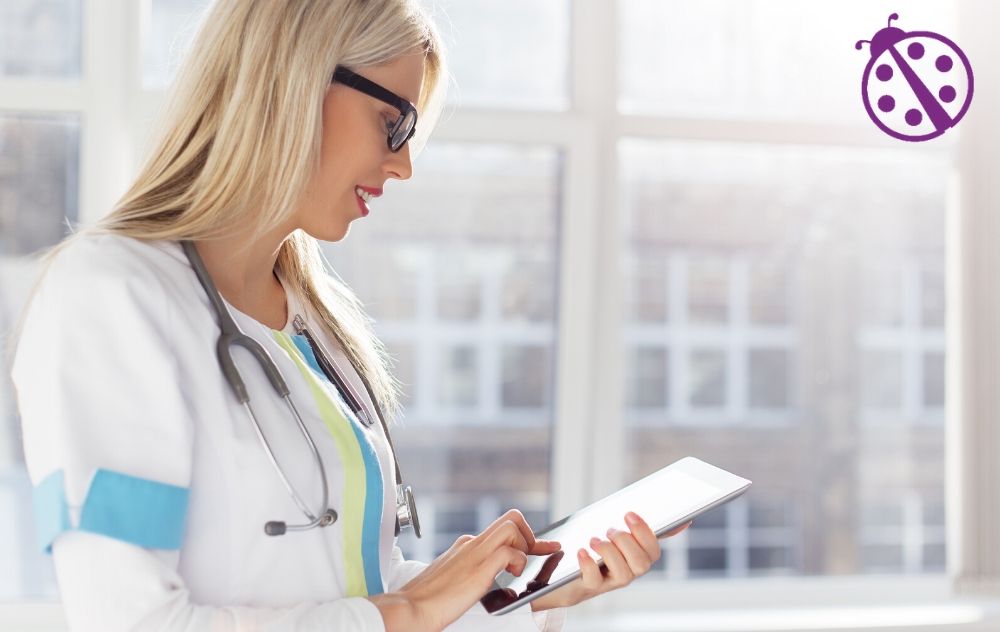 Thursday, April 16th, 2020
Lately, you've probably seen ads for websites or smartphone apps offering video calls with doctors –– or perhaps you've already connected with one of these services. To avoid potential exposure to COVID-19, many are turning to virtual doctor consultations instead of heading into primary care clinics, urgent care centers, and even emergency rooms. 
In most cases, online healthcare services provide an effective, safe, and accessible means to discuss medical conditions and receive appropriate care. With the accelerated implementation and expansion of telemedicine across the United States many are quickly discovering just how easy and convenient virtual healthcare services can be. 
To help address the painful, uncomfortable, and inconvenient effects of fibroids, we are now offering virtual doctor consultations for our patients. Below, we share more about what you can expect when consulting with any of our top-rated fibroid specialists while using these services.
How to Get Quality Fibroid Care from Home
What to Expect When Using Telemedicine Services at USA Fibroid Centers
At USA Fibroid Centers, we know that you have enough to deal with right now without traveling across town to the doctor. One notable advantage of doctor-patient video call services is that they allow for improved access to healthcare specialties –– including those offering uterine fibroid treatment.
A virtual appointment with one of our fibroid experts can provide:
Convenient Access to Specialists
Although we have opened dozens of specialty clinic locations nationwide, our services may not yet be available in your neighborhood. Regardless of where you live, the education, treatment, and care of uterine fibroids typically involves multiple appointments. For these reasons, we are now offering the option to save valuable travel time and schedule an initial consultation, online chat, and certain follow-up visits via doctor-patient video call. Such services may be especially helpful if you live in remote areas, lack reliable transportation, or are home-bound due to age or illness. 
Ease of Scheduling
Because there is no travel time involved when attending a virtual doctor visit, you may find it easier to schedule essential healthcare appointments into your busy life. There is no need to take time off work, neglect other commitments, or arrange child or elder care. Plus, when using telemedicine services, we've found that patients appear to be more engaged with their personal health and demonstrate better follow-up on medical recommendations.
No Crowded Waiting Rooms
Along with saving significant travel time to and from your doctor's office, virtual doctor consultations can help you avoid crowded waiting rooms and situations that may expose you to infectious disease. We suggest saving yourself the stress of such a situation by waiting for your doctor's call in the comfort and safety of your own home. To receive your call, all you need is a computer, tablet, or smartphone with a reliable internet connection.
A Safe Environment
Virtual doctor visits allow everyone involved to follow recommended social distancing guidelines. Please be aware that if you decide to have uterine fibroid treatment at USA Fibroid Centers, you will need to physically come into one of our offices for the actual procedure. For this situation, we want you to know that we are following strict precautionary measures to help keep our patients and employees safe and healthy. 
We also want you to know that we don't recommend delaying treatment due to the COVID-19 outbreak. Uterine fibroids, when left untreated, can harm surrounding organs, impact fertility, or grow large enough to limit future treatment options. 
Outpatient Treatment Consultations
During a patient video call, you can learn about Uterine Fibroid Embolization (UFE) –– a non-surgical fibroid treatment that is performed by our specialists as an outpatient procedure. UFE takes only 30 to 45 minutes and does not involve a hospital stay. After a short post-treatment recovery period, you can go home. Most patients return to normal activity within one to two weeks.
Professional Care
Whether you are physically present in our offices or on a patient video call, our fibroid specialists provide unparalleled care. During your appointment, you will have the opportunity to discuss any fibroid symptoms you have, such as heavy periods, severe cramps, frequent urination, and painful sex. Your doctor can order medical imaging, make a diagnosis, prescribe appropriate medications, and discuss potential treatment options as needed.

After treatment with USA Fibroid Centers, our experts are available via telecommunications for virtual follow-up care.
Be sure to share information about the impact fibroids have on your daily life. Although some do not require intervention, we generally recommend fibroid treatment when symptoms negatively impact career, relationships, social life, or self-esteem. 
How Living with Fibroids Can Impact Your Personal Life
Book Your Virtual Doctor Consultation with a Top-rated Fibroid Specialist
At America's #1 fibroid treatment center, we have specialists available nationwide to discuss your full range of treatment options. Our primary goal is to help you avoid unnecessary fibroid surgery and quickly get you back to normal living. 
Unfortunately, some patients are told that hysterectomy –– the complete surgical removal of the uterus –– is the only available fibroid treatment option, but our experts know this isn't true. A unique minimally invasive technique called Uterine Fibroid Embolization (UFE) can effectively reduce or eliminate symptoms, preserve fertility, and allow you to take back control of your life. 
Uterine Fibroid Embolization Treatment Guide
To get started on your path towards improved health:
Fill out the online scheduling form

with your name, contact information, insurance plan, and the best date and time to receive a call

If desired, you can contact

855.615.2555

before your appointment to confirm your health insurance coverage

Next, be prepared to receive a call from one of our doctors at the time you requested

During your virtual doctor visit, ask questions and learn about all available fibroid treatment options 

With our expert guidance, decide which type of treatment works best for you

If you plan to have Uterine Fibroid Embolization (UFE), schedule an appointment for your procedure at one of our USA Fibroid Centers locations
If you believe you are experiencing a life-threatening emergency situation, don't wait around for your virtual doctor appointment –– please call 911 immediately.