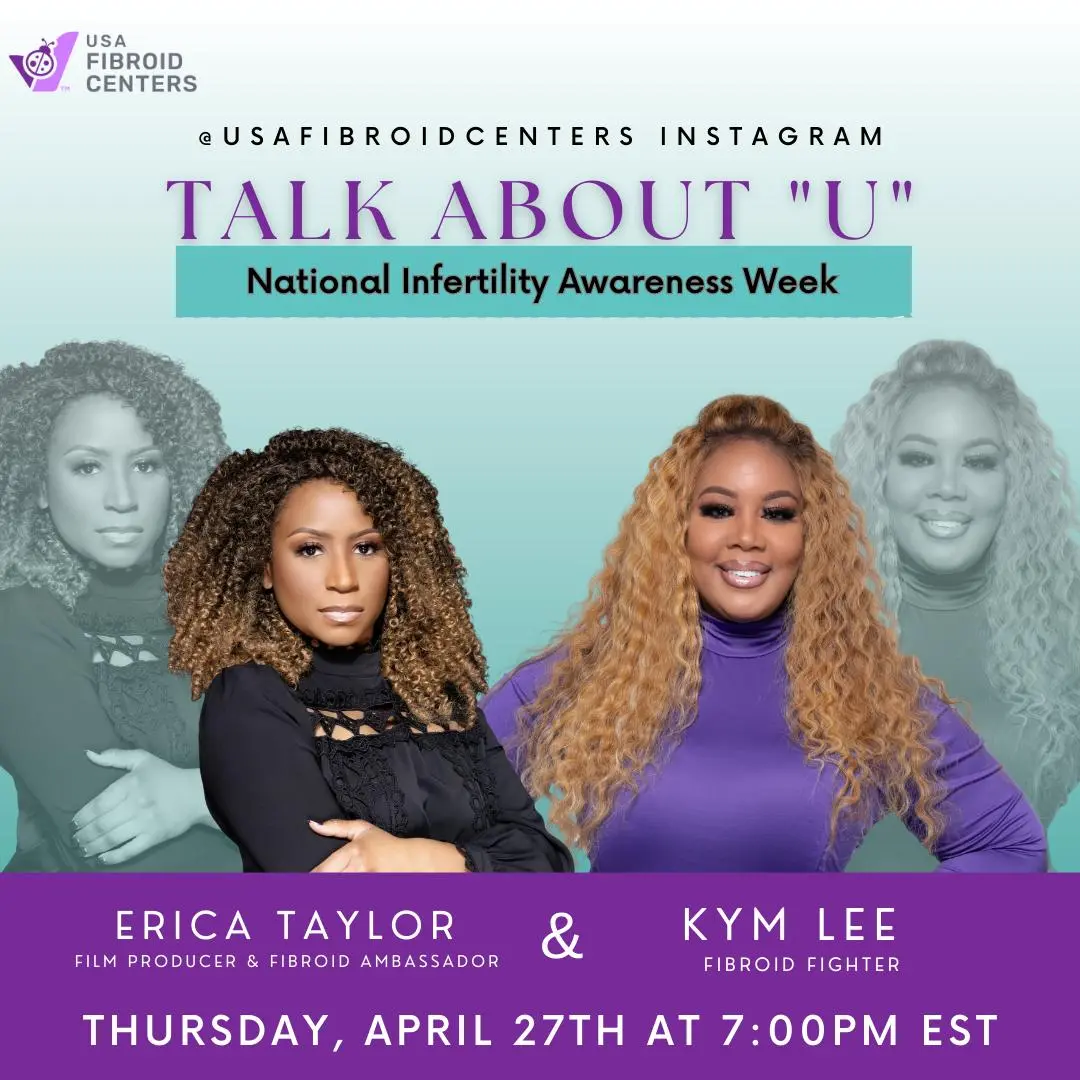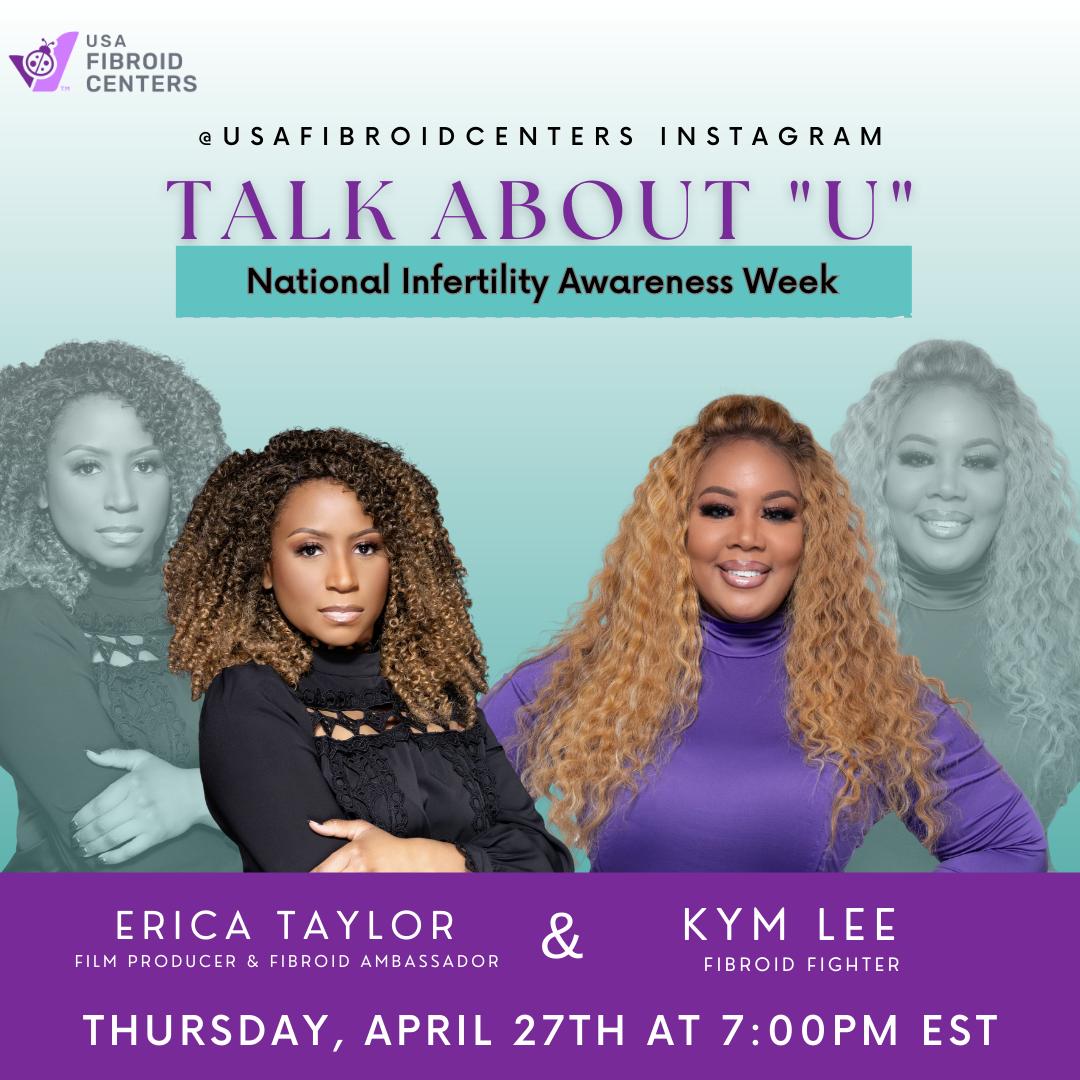 Fibroids and Infertility
Talk About "U" is a safe place for women to have honest conversations about fibroids and how they affect every aspect of our overall well-being.
Each month, USA Fibroid Ambassador Kym Lee hosts this live IG event.
This month,  Kym Lee presents a program with Fibroid Ambassador Erica Taylor on Fibroids and Infertility.
Join us:
Thursday, April 27
7 p.m. [EST]
FOLLOW US ON INSTAGRAM TO MAKE SURE YOU DON'T MISS OUT!