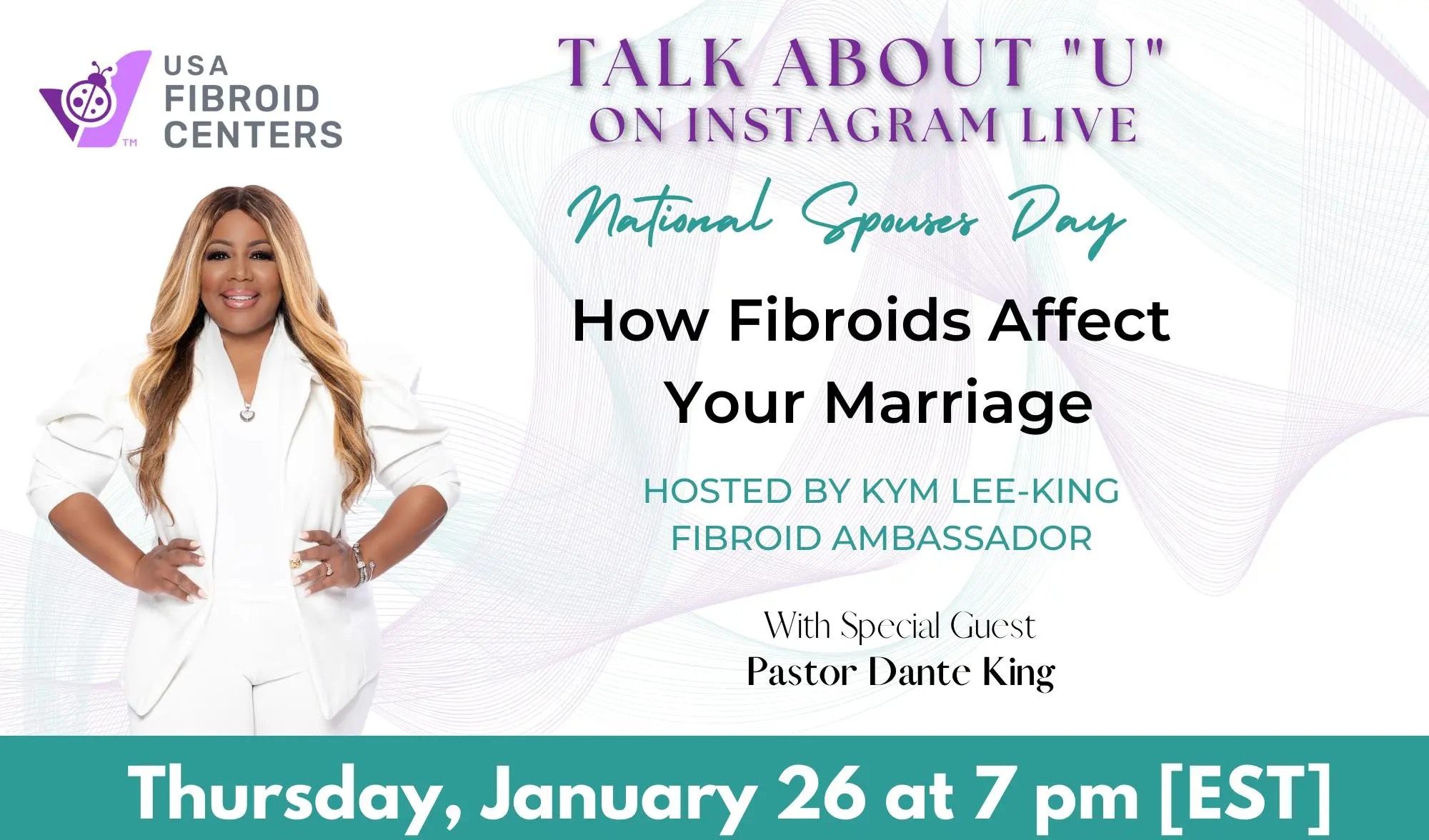 Talk About "U" Kym Lee and Hubby Talk Fibroids on National Spouses Day Jan. 26
Talk About "U" is a safe place for women to have honest conversations about fibroids and how they affect every aspect of our overall well-being.
Each month, USA Fibroid Ambassador Kym Lee hosts this live IG event.
This month, on National Spouses Day, Kym Lee-King welcomes her husband, Dante King, who is Senior Pastor, at the Forward Church, Prince Georges, MD & Founder/CEO of D.O. Enterprises.
National Spouses Day is the only worldwide holiday that gives couples a chance to take time out of their busy schedules and tend to their relationship.
The two will talk about how fibroids affected their relationship and marriage, and the importance of spousal support in dealing with fibroid disease and treatment.
Join us:
Thursday, January 26
7 p.m. [EST]
Follow us on Instagram to make sure you don't miss out!