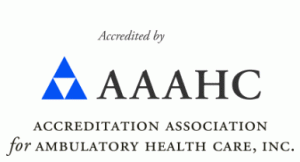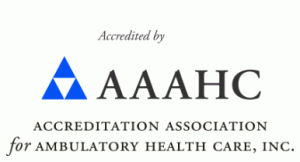 USA Fibroid Centers Location in Northbrook, Illinois
Millions of women across the U.S. struggle with uterine fibroids every year. Symptoms range from severe cramps and heavy menstrual flows to pelvic pressure or even pain. USA Fibroid Centers is a national network of outpatient medical facilities committed to providing women with world-class treatments, including the non-invasive and FDA-approved Uterine Fibroid Embolization (UFE). We're proud to bring our services to women living in Northbrook, Illinois.
Even though UFE is considered the gold standard in minimally invasive treatments for uterine fibroids, many women have never heard of it. That's because many gynecologists in Illinois and throughout the country focus on surgical solutions like hysterectomy. However, for many women, surgical options for uterine fibroids are unnecessary.
When you make your appointment at USA Fibroid Centers in Northbrook, you'll enjoy complete transparency as you meet one-on-one with a fibroid specialist who can walk you through your treatment options, including the cutting-edge UFE technique.
A Non-Invasive Treatment for Uterine Fibroids
Living with symptomatic fibroids can cause you to miss work and social events and even keep you from doing the activities you love. At USA Fibroid Centers, we're committed to providing an alternative to such surgeries as hysterectomy or myomectomy. Uterine Fibroid Embolization is a procedure we can perform in-office at our Northbrook outpatient facility instead of in a hospital.
When you come to our Northbrook facility, we'll walk you through the ins and outs of UFE and take you step-by-step through the process of this simple 30 to 45 minute procedure:
We begin by administering a light sedative.
Then, we use an advanced ultrasound to map the location of your fibroids.
Once the uterine fibroids are found, a USA Fibroid Centers' interventional radiologist will make a small incision on your upper thigh.
Through the incision, a catheter will be inserted.
Your doctor will guide the catheter into the artery supplying blood to the fibroids.
Small particles then flow through the catheter into the artery, cutting off blood supply to the fibroids.
Without blood flow, the fibroids begin to shink and will eventually die.
The catheter is then removed, and the incision is covered with a bandage, as stitches are not needed.
After a short rest, you can go home to finish your recovery.
Schedule Your Appointment at USA Fibroid Centers in Northbrook, IL
At USA Fibroid Centers, we believe non-invasive treatments for uterine fibroids should be readily available to the patients who need them. That's why our Northbrook outpatient facility specializes in UFE. The moment you walk through our doors, you can rest easy knowing you're in knowledgeable and capable hands. Our friendly team will ensure that all your questions are answered before proceeding.
If you have uterine fibroids, don't wait another day. Make your appointment online or call our Northbrook outpatient center at 847.580.1312 to schedule a consultation with a fibroid specialist. Our map on this page can help you find the location of our clinic, and you can click on it to get detailed driving directions. We hope to hear from you soon!