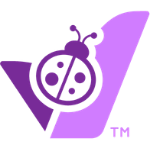 Brent Steadman, M.D., Ph.D.
Education
Medical College of Georgia, Medical Degree and Ph.D.
Furman University, Bachelors of Science
Certifications
Board Certification Interventional Radiology/Diagnostic Radiology
Authorized User for Yttrium-90 (Y-90) Microspheres
Cardiac CTA Credentialing
Certificate of Added Qualification
Vascular and Interventional Radiology
American Board of Radiology
Registered Physician in Vascular Interpretation
American Registry for Diagnostic Medical Sonography
Alliance for Physician Certification and Advancement
Hyperbaric Oxygen Medicine Certification
Board Certification Diagnostic Radiology
Affiliations
Society of interventional Radiology
West Virginia State Medical Association
Specialties
Interventional Radiology
Vascular Medicine
Awards
Cornerstone of recovery award from WVU Medicine, 2016
Press Ganey Top Provider Outpatient from WVU Healthcare, 2015
Languages
Biography
About Brent Steadman, M.D., Ph.D.
Brent Steadman, M.D.  is a Vascular & Interventional Radiologist with over 15 years of experience performing minimally invasive procedures for a variety of conditions including fibroids, and varicose veins. He received his Medical Degree and Ph.D. from the Medical College of Georgia in 2005. He then completed an internship in Preliminary Internal Medicine at the Carolinas Medical Center in 2006, followed by a diagnostic radiology residency at Wake Forest University Baptist Medical Center in North Carolina.
After completing a fellowship in Interventional Radiology at the Virginia Commonwealth University Medical Center in Virginia, Dr. Steadman served as Interim Chief of Interventional Radiology at the West Virginia University School of Medicine where he also was an Assistant Professor of Radiology. Dr. Steadman has made over 30 clinical presentations and authored numerous articles.