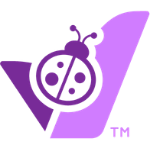 John Fitzsimons, M.D.
Licenses and Certifications
State of Texas Medical License
American Board of Radiology 1999
Diplomate, National Board of Medical Examiners 1992
Professional Affiliations
American College of Radiology
American Roentgen Ray Society
Society of Interventional Radiology
Biography
About John Fitzsimons, M.D.
John Fitzsimons, M.D., is a board-certified Interventional Radiologist with over 30 years of experience performing a full range of state-of-the-art diagnostic and treatment options for fibroids, varicose veins and vascular issues.  A graduate of Northwestern University School of Medicine, Dr. Fitzsimons completed a surgical residency at Columbus Hospital in 1989 and a Diagnostic Radiology Residency at the University of Florida Hospital in 1994. He completed a Fellowship in Neuroradiology at the University of Texas in 1999, and a Fellowship in Vascular/Interventional Radiology at Baylor University Medical Center in 2002.
Dr. Fitzsimons served in the United States Navy Reserve from 1991 to 1994 where he was awarded the Naval Defense Medal, Sea Service Ribbon, and an Active Duty in the Iran Conflict commendation. Dr. Fitzsimons has been active in many medical committees, including the St. Elizabeth Health Center, Stroke Center, ED Committee, and Trauma Committee.