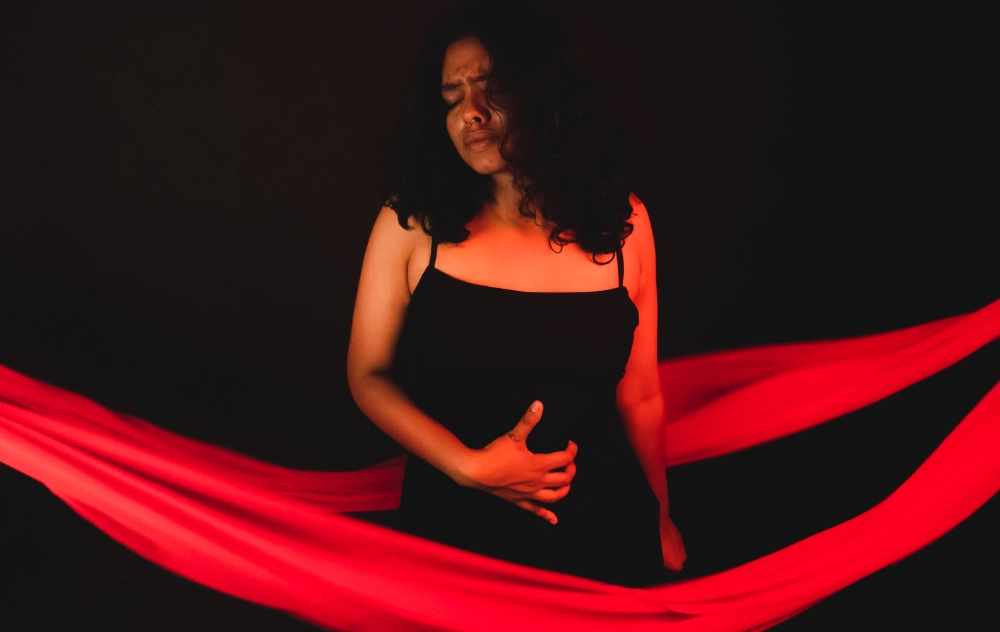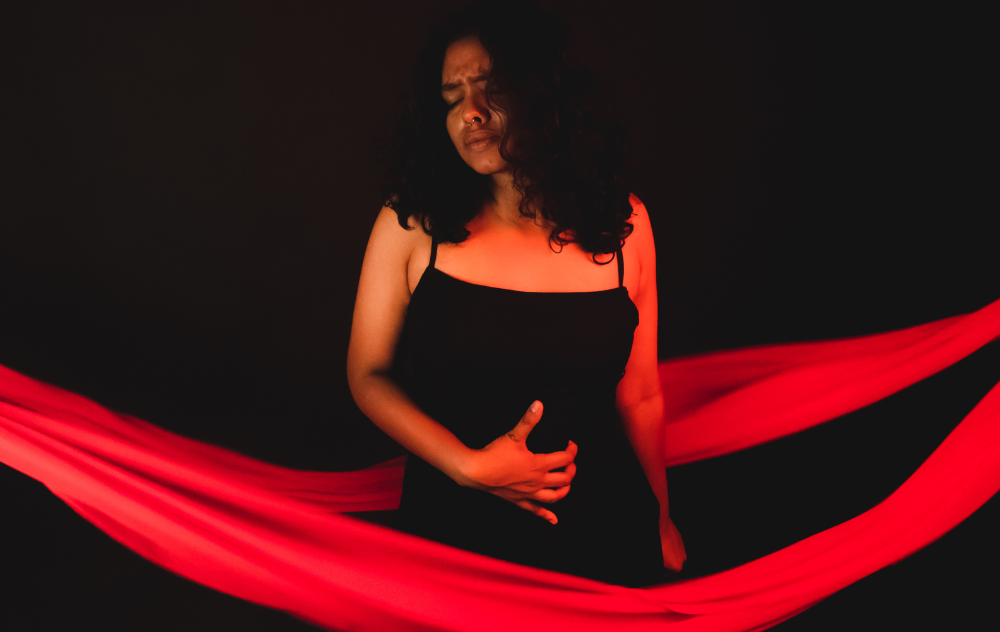 Monday, July 18th, 2022
Topics covered in this blog
Getting Rid of Period Cramps
Why don't I get period cramps?
Menstrual cramps can be uncomfortable and most women do not like dealing with them. Cramps usually happen before or during your monthly cycle. If you are experiencing menstrual cramps, you will likely have discomfort in the lower abdominal area. The menstrual cycle, also known as dysmenorrhea, will vary every month, as you may have months where you have no menstrual cramps, mild cramping, or even unbearable cramping. Menstrual cramps can start a year after the first period. The good news is that menstrual pain usually decreases with age and ceases after the first child is born.
When menstruating, your uterus contracts to help expel its lining, which may cause cramping in the lower abdominal area. In addition, hormone-like substances called prostaglandins are associated with inflammation and trigger contractions of the uterine muscles. When prostaglandin levels are higher, menstrual cramps become more severe. You may wonder how to get rid of severe period cramps. If you are experiencing cramps, your first thoughts are probably about how you can quickly get rid of them.
Even after a menstrual period ends, it is not uncommon for some blood to remain in the uterus. In this case, the uterus will contract to remove the blood. As the old blood is pushed out of the body, the contractions can cause cramps and may result in brown or black spots. If you have questions regarding your monthly period or would like to learn how to get rid of period cramps, schedule an appointment with one of our fibroid treatment specialists at USA Fibroid Centers by clicking here.
FACTS ABOUT MENSTRUAL CRAMPS
Menstrual pain usually occurs at least once during a woman's lifetime. Period pain can affect you from your early teens to menopause.
It is common for women to experience
some discomfort during their first menstrual cycle. However, the pain is severe enough to disrupt the lives of a small percentage of women. You can learn how to get rid of period cramps and have a more manageable menstrual cycle.
More than 60% of women experience cramps.
You can manage cramps with pain medicine.
It is common for cramps to last two or three days.
How to Get Rid of Period Cramps Fast 
When it comes to period cramps, your period is probably one of the most stressful times of the month you deal with, especially if you're one of the one in eight women who suffer from them.
Periods are also accompanied by annoying symptoms of discomfort and cramps, and the symptoms vary from woman to woman. You may wonder what the best way is to get rid of period cramps. Cramping is when the uterus contracts its muscles and blood vessels to shed its lining. Lower abdomen cramps result from these contractions. For others, it is so painful that it makes getting out of bed a challenge.
It usually takes between three and seven days for your uterine lining to regrow and thicken following menstruation, and ovulation occurs a few days later. After ovulation, if there isn't a fertilized egg, your body signals you to start the menstrual cycle again.
MENSTRUAL CRAMP SYMPTOMS
Abdominal pain

Pressure in the abdomen

Stomach upset

Vomiting 

Having pain in your hips, inner thighs, and lower back

Loose stools
BEST WAY TO RID PERIOD CRAMPS
If you have a history of bleeding or stomach or kidney issues, it is best to consult with your doctor. 
Connect With Fibroid Specialists Near You
Where do you need a fibroid specialist?
The best ways to get rid of menstrual cramps are:
Apply heat

: By applying heat to your abdomen or back, you will be able to relax the muscles contributing to cramping. Warm baths or heating pads make great remedies for period pain, but heating patches can also be used if you want a discreet, on-the-go remedy.

Take a pain reliever

: Pain relievers are an obvious remedy for period cramps since they are painful. In the case of period cramps, not all pain relievers work the same.

Exercise:

When you're in pain, you might think it's best just to relax and rest. However, exercise actually relieves pain naturally. As a result of exercise, endorphins are released, which block pain perception in the body. This is one of the best ways to get rid of period cramps.

Reduce stress

: In addition to lowering your pain threshold, stress has many other detrimental effects on your body. Reducing stress is easier said than done, of course, but taking steps to do so can help you find relief from period cramps.

Take vitamins and minerals

: Certain vitamins and minerals may help relieve cramps, so consuming a healthy diet may be another option.
How to Get Rid of Period Cramps Fast at Home
To learn how to get rid of period cramps, schedule an appointment with one of our doctors if you experience painful cramps during your period. Furthermore, severe pain may be a sign of something more serious in some cases. You may wonder how to get rid of severe period cramps. Your doctor may ask you about your symptoms and cycle, perform a pelvic exam, and prescribe medications if necessary, in addition to requesting information about your symptoms and cycle. Your doctor will let you know the best thing to do for period cramps.
SYMPTOMS OF SEVERE PERIOD CRAMPS
If you have painful cramping during your menstrual cycle, your doctor may run tests to check for the following conditions.
Uterine fibroids are abnormal growths in the uterus that can cause pain.
Endometriosis occurs when uterine tissue implants itself in the ovaries, fallopian tubes, and pelvic lining.
Pelvic inflammatory disease is inflammation of the uterus, fallopian tubes, or ovaries.
Adenomyosis is when the uterine wall becomes encased in uterine tissue.
When you are on your period, you may crave sugary, salty, or fatty foods, but these foods are not good nutrition for the body. While donuts and salty snacks may be wanted, it isn't recommended. Menstrual pain can be reduced by eating more nutritious foods. 
You may wonder how to get rid of period cramps and the best thing to do for period cramps. Anti-inflammatory foods include a good selection of fruits and vegetables like tomatoes, bell peppers, squash, blueberries, cherries, and blueberries. Fish high in omega-3 fatty acids, such as coldwater fish, are also great healthy choices and the best way to get rid of period cramps. Additionally, you can boost your calcium intake by eating more leafy greens, almonds, and beans, because inflammation-fighting compounds can be found in these foods. Ultimately, you should eat a healthy, balanced diet year-round, not just for a few days a month during your period.
Other ways you can get rid of period cramps fast at home include:
Keep hydrated with water as this is the best way to get rid of period cramps.

Eat a low-fat, high-fiber diet

Avoid Caffeine

Keep active

Massage

Acupressure

Dancing, yoga, and Zumba

Relax with a bath
How to Get Rid of Period Cramps Fast in Bed 
How to get rid of severe period cramps? Even the quality of your sleep can be impacted by your menstrual cycle. Your monthly cycle can affect your mood, work, social life, and even the quality of your sleep. During your period, if you experience pain, bloating, and a feeling of not feeling well, you are not alone. It is possible to relieve some of your symptoms. What is the best thing to do for period cramps? 
When you want to get rid of menstrual cramps, you may find some relief by sleeping in the fetal position. How to help cramps? Try sleeping on your side instead of your back or stomach if you normally sleep on your back or stomach. This position relieves tension that can aggravate cramps and relieves pressure on your abdominal muscles.
HOW TO GET RID OF PERIOD CRAMPS FAST AT SCHOOL
It can sometimes be difficult to deal with menstrual cramps when you are at school. How to help cramps while at school starts by keeping necessary supplies with you if you know your cycle is approaching.
When you know you usually experience unbearable menstrual pain, you can either take a day off or, if it's an emergency, carry dark chocolate, bananas, and period patches. You can go rest in your school's nurse station.
How to get rid of period cramps at school
Stay warm by wearing loose, comfortable clothing.

Carry a heat pack on you or ask the school nurse for one.

Take a pain reliever in the morning before you go to school.

A sports drink that's rich in electrolytes may help, as may snacks like dark chocolate or sports drinks containing electrolytes.
HOW TO GET RID OF CRAMPS ON MY PERIOD 
Menstruating women often feel discomfort in the lower back, abdomen, and thighs. When you are menstruating, your womb muscles contract and relax to shed the excess lining. Cramping can sometimes occur, which means your muscles are working. When you have cramps, you probably wonder what is the best thing to do for period cramps.
Other symptoms may include:
Headaches

Nausea

Diarrhea

Vomiting
It's not known why some menstruating women experience pain while others don't. Among the factors that contribute to more intense pain are:
Expecting first child

Just started your period

Being under the age of 20
Other factors that contribute to painful menstrual cycles are:
Uterine growth

Use of birth control
Do you wonder how to help with cramps? It is possible with mild cramps, it can be relieved with some home remedies.
How to Get Rid of Period Cramps Fast Without Medicine 
Most of the time, women can treat menstrual cramps at home. How to get rid of severe period cramps? Don't hesitate to consult with your doctor in the case of severe pain that impacts your lifestyle. Some treatments may require prescription medicines. There are remedies that can help relieve menstrual cramps safely and effectively.
Every woman is different in how she responds to different remedies. For the best way to get rid of period cramps without medication, try the following:
Yoga

Herbal Tea

Increase magnesium in your diet

Massage with essential oils

Having a healthier diet
WHAT CAN CAUSE SEVERE MENSTRUAL CRAMPS
Period, starting early or later in life.

Being a smoker or second-hand smoker

Never been

pregnant

.

Family History
How to Get Rid of Severe Period Cramps
What Can Cause Bad Period Cramps? Typically, there may be nothing wrong with your health when you experience period cramps. In some cases, however, they can be a sign of an underlying medical condition: 
Endometriosis – It is also known as endometrial hyperplasia, occurs when tissue similar to that found in the lining of the uterus grows outside your uterus, sometimes adhering to your bladder, ovaries, and even your bowels.
Uterine Fibroids – These are noncancerous growths that develop within the uterine walls. Depending on their size, they can range from a tiny spot to several bulky masses.
Adenomyosis – The lining of the uterus grows inside the wall of the organ.
SCHEDULE ONLINE AT A LOCATION NEAR YOU
HOW TO HELP CRAMPS? 
Have you tried remedies to relieve menstrual cramps on your own, and your cramps are interfering with your life? It may be time to contact USA Fibroid Centers. Our doctors will diagnose your situation and offer a treatment plan that works best for you. 
To get rid of menstrual cramps, consult with your doctor if you experience severe or unusual cramps or if they last longer than two or three days. It's important to get checked if you have either primary or secondary menstrual cramps. During your consultation with us, we will ask you to describe your menstrual cycle and symptoms. You will discuss if tests are needed and treatment options if needed. 
When to call our menstrual specialists or get immediate medical attention? 
Periods are getting heavier and cramps are getting worse. 
When you aren't on your period, you experience pain. 
Medication doesn't relieve your period pain. 
As your discomfort spreads, it may spread to your back or down your leg. 

The first time you get severe cramps as an older person.
You have a fever in addition to your cramps.
Doubling over in misery
Feeling faint or dizzy, along with heavy vaginal bleeding. 
Loss of consciousness. 
Shortness of breath or sudden chest pain
Excessive

bleeding

is accompanied by severe aching. 
Pregnant

and suffering from severe menstrual cramps. 
You should always pay attention to your health and any symptoms you may be experiencing. This includes any changes or discomfort with your menstrual cycle. Menstrual cramps don't have to be an everyday occurrence for you and you feel you should just deal with the misery of it. It is recommended to seek medical help when cramps are affecting your everyday life. Your doctor can best answer your questions and get you the ideal treatment for your menstrual symptoms.
SCHEDULE ONLINE AT A LOCATION NEAR YOU
For more information about unpleasant changes or painful menstrual cycles and how to get rid of menstrual cramps, please contact USA Fibroid Centers at 855.615.2555 or fill out our online scheduling form. If you prefer a telemedicine appointment, we now offer virtual doctor visits. We look forward to helping you regain control of your life, whether we see you in person or online!