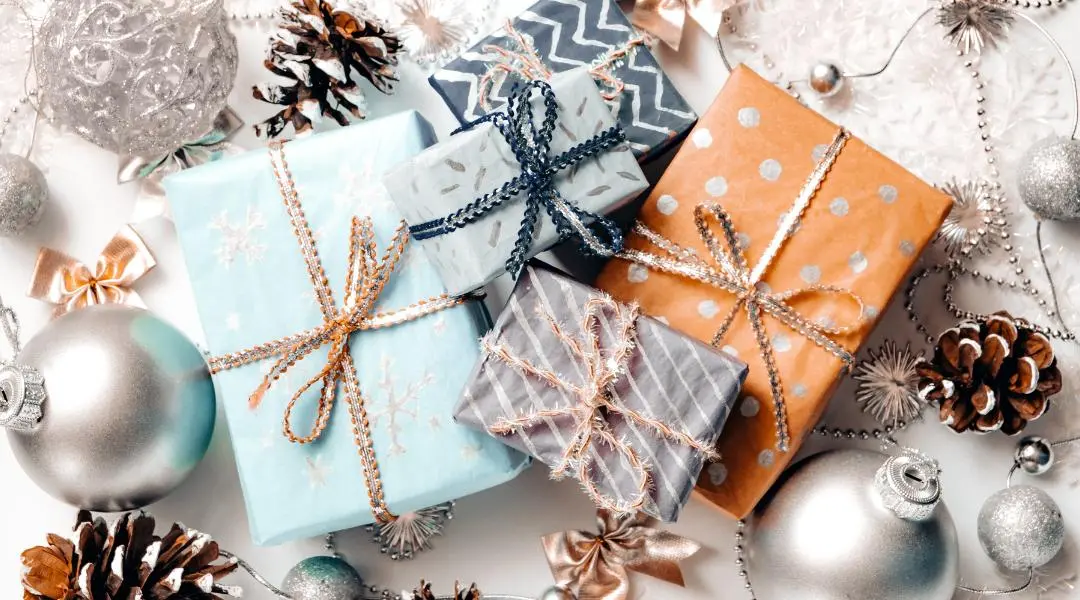 Friday, December 2nd, 2022
Whether you plan to celebrate the upcoming holidays with pre-COVID fervor or stick to the low-key celebrations that have become part of the cautious "new normal" this time of year can be highly stressful. The whirlwind of activity associated with the holidays can be exacerbated by the painful symptoms that often accompany uterine fibroids. It can become physically and emotionally draining.
Managing fibroids may include navigating heavy bleeding, severe cramps, frequent urination, and low energy while traveling, participating in large get-togethers, or shopping for gifts for your loved ones. Here are tips to make this season more joyous and less stressful.
Make Yourself a Priority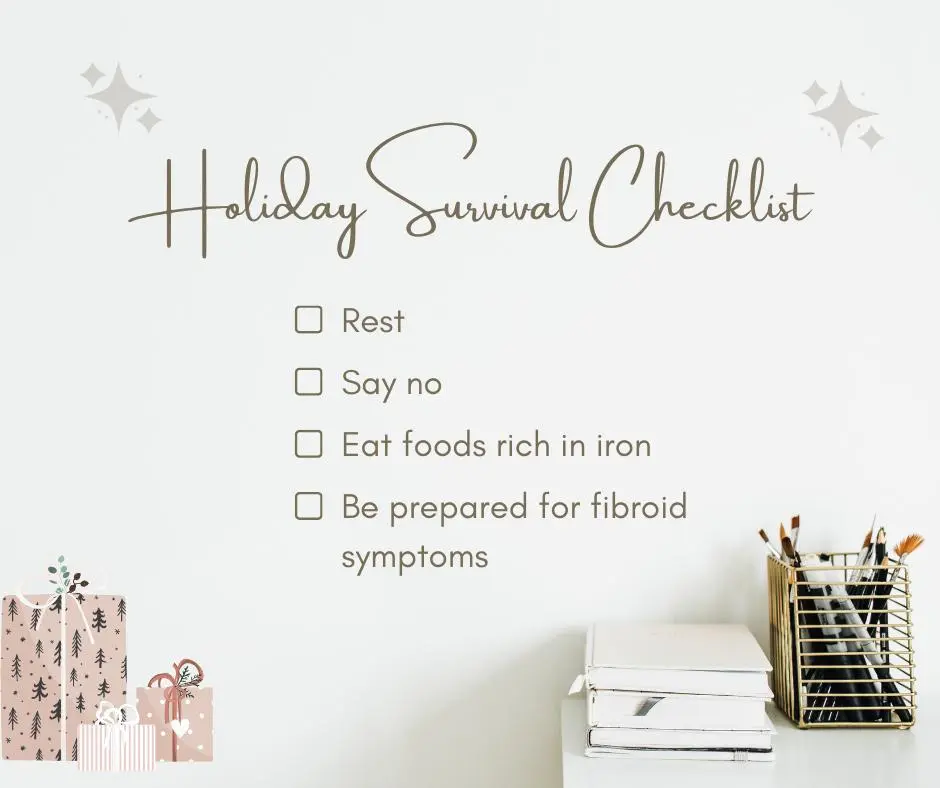 Uterine fibroids can cause excessive bleeding that leads to anemia. Anemia can make you feel lethargic and weak.
Enjoy the holiday treats. But do not skimp on eating foods rich in iron, like green leafy vegetables, dried fruits, beans, or lean red meat.
One way to ensure you get the recommended number of fruits and vegetables is to make smoothies using your iron-rich favorites. If you are prescribed iron supplements by your physician, take them.
Rest if you need to. Lethargy can go hand and hand with fibroids. Give your body time to recoup.
Fibroids cause added stress to your body's systems. They impact hormone levels and blood levels. Remember it is okay to say no. You do not have to attend every gathering, party, or event.
Gift Ideas for Yourself or Fibroid Sufferers
Chances are you know other women who are experiencing uterine fibroids also. Spread holiday comfort with these gift ideas for yourself or the fibroid sufferer in your life:
Comfort basket: Put together a holiday basket filled with her favorite snacks and soothing drinks. Eating a healthy, well-rounded diet and staying hydrated can help boost energy levels and alleviate other fibroid symptoms. Be sure to include herbal tea and dark chocolate! Drinks with electrolytes like Gatorade can help.
Exercise equipment: Physical activity can help alleviate fibroid pain and discomfort. Gift your loved one with a stationary bike, yoga mat, weight set, or new pair of walking shoes she's been eyeing.
Heat therapy: A heating pad or hot water bottle can do wonders to reduce painful menstrual cramping and back pain due to fibroids. These items are generally comforting to curl up with, especially on a cold day.
Period kit: Maybe tampons and pads don't seem like a great gift idea. But they can be packed in a cute pouch with travel-size packets of pain-relieving medications and a small package of flushable wipes.
Reusable water bottle: There are great options on the market, you won't have any trouble finding the right color, size, and style for that special someone. Bonus: you'll also be helping to save the planet.
New underwear: Many women with fibroids experience blood stains on their clothing and will appreciate pristine replacements.
Nap accessories: Low energy is one potential effect of fibroids, taking naps can be essential. Plus, who doesn't love a cozy pillow, warm socks, and a fleece blanket?
A travel pillow and blanket: Airlines sometimes provide pillows and blankets to passengers. That perk has become less common since the pandemic. Airlines don't often wash those items. So, bringing your own can help ensure your comfort when dealing with fibroids and air travel.
Be Prepared When Traveling
Traveling with fibroids can be frustrating and uncomfortable, but there are several ways to help manage your symptoms. Irregular cycles are a symptom of fibroids. So, you may not know when your next period will arrive. You may regularly experience breakthrough bleeding, soak through sanitary products at inconvenient times, or frequently (and urgently) need to find a nearby restroom.
Having the right supplies with you can help alleviate holiday travel-related stress. Making sure you are prepared while traveling by air is a challenge, especially if you can only bring a carry-on bag. Even if it is just a short flight, we recommend packing the following self-care items:
Plenty of pads and tampons
Flushable wipes
Extra underwear
A change of clothing
Pain-relieving medications
Non-perishable snacks
A refillable water bottle (look for filling stations at the airport)
Relaxing music and other forms of entertainment
A heating pad (many planes now offer individual power outlets)
A small pillow and throw blanket
Take Advantage of the Holiday Season And Get Treatment
Many businesses view this time as the slow season. Take advantage of lighter workloads and lingering PTO days if you can, especially if you plan to stay home for the holidays. If you have avoided treatment because you fear fibroid surgery, there are other options.
We offer an effective, non-surgical treatment called Uterine Fibroid Embolization (UFE) at USA Fibroid Centers. Uterine Fibroid Embolization is painless, takes only 30-45 minutes and is performed by our top-rated fibroid specialists in dozens of state-of-the-art outpatient clinics. UFE can eliminate painful and uncomfortable fibroid symptoms, preserve fertility, and quickly get you back to normal activities.
Contact USA Fibroid Centers to Schedule an Appointment Today
If you suffer from the effects of fibroids, we encourage you to get help as soon as possible. Do not live with fibroid pain and discomfort any longer. Booking an initial consultation at USA Fibroid Centers is easy and convenient when you use our online scheduling system.
The holidays may be more stressful than during pre-COVID times, especially with the flu and other illnesses making a resurgence. Why not eliminate fibroid symptoms? After Uterine Fibroid Embolization, most women return to normal activities within one to two weeks. The long-term results of the treatment are:
Lighter periods
Less severe or no menstrual cramping
Normal urination
Sex that is no longer painful
Improved energy levels
If you are ready for a positive change this holiday season, make plans to visit us and explore your fibroid treatment options. You can schedule an appointment online for an office-based or telemedicine consultation with one of our experts.
Whether you are traveling with fibroids or staying home this year, we are available throughout the holiday season to help you explore your fibroid treatment options and rediscover the joy of the season.
To book your consultation with one of our fibroid specialists, please call us at 855.615.2555.
Connect With Fibroid Specialists Near You
Where do you need a fibroid specialist?