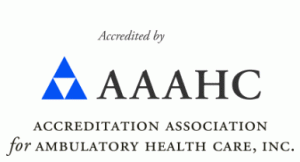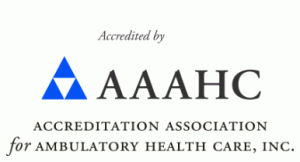 USA Fibroid Centers Location on Hempstead Turnpike in New York
Living with uterine fibroids can be uncomfortable, inconvenient, or even painful. If you're tired of work absences or missing out on normal activities because of your fibroid symptoms, it's time to call USA Fibroid Centers, located off Hempstead Turnpike in New York. Our outpatient medical center specializes in an advanced technique that provides a non-invasive alternative to fibroid surgery — Uterine Fibroid Embolization (UFE).
It is common for surgical procedures like a hysterectomy or myomectomy to be offered for uterine fibroid treatment. However, these types of procedures are often medically unnecessary for fibroids. Our goal at USA Fibroid Centers is to inform women that they have another choice. UFE is a non-surgical procedure that preserves the uterus.
You do not have to suffer from symptoms of uterine fibroids. Our clinics are here to provide you all the information and support you need to find the best treatment for you.
Non-Invasive Fibroid Procedures
Surgical procedures used to treat fibroid symptoms often require a hospital stay and take a lot of recovery time. Many women want an alternative to surgery that will enable them to resume their daily life in weeks, rather than months. USA Fibroid Centers provides this option to women through our UFE procedure.
We perform UFE right here at our Hempstead Turnpike practice in New York. The procedure takes about 30 to 45 minutes, and you can go home directly after it with no required hospitalization. Recovery generally lasts one to two weeks.
If you come to us to learn about UFE, you'll first meet with one of our Hempstead Turnpike fibroid specialists. The doctor will confirm your diagnosis and perform a technique called fibroid mapping, where they locate your fibroids using an advanced ultrasound. The UFE process is simple and straightforward:
A small incision is made on your upper thigh.
The doctor inserts a catheter through the incision.
The catheter is threaded through an artery supplying blood to the fibroids.
The doctor releases small particles from the catheter to block the blood flow to the fibroids, causing them to shrink and eventually die.
The catheter is then removed, and your incision is covered with a small bandage — stitches are unnecessary.
Make Your Appointment at Our Hempstead Turnpike Practice Location
With convenient locations throughout the country, USA Fibroid Centers offers women an alternative to the inconvenience of fibroid surgery through UFE. Our fibroid experts are committed to providing compassionate care and personalized attention to each woman who comes through our doors.
When you make an appointment at New York's Hempstead Turnpike location, our team will take the time to get to know your individual needs. We'll strive to answer all your questions and ensure you fully understand the UFE procedure, as well as all details surrounding the recovery process.
Check our map navigation to see where our Hempstead Turnpike office is located. You can also click on it to receive detailed directions. If you're ready to take the first step toward living without painful fibroid symptoms, make your appointment online or give us a call any time.