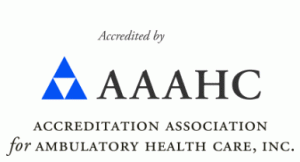 Fibroid Treatment in Richardson, Texas
About 26 million American women have uterine fibroids. While some women may not suffer from any symptoms, others often experience heavy menstrual bleeding, severe pelvic pain, fatigue caused by anemia, frequent urination, or bloating. We want you to know that if you're experiencing any of these symptoms, we're here to help. If you are looking for non-surgical treatment in Dallas or Collin county, our facility is just around the corner at our Richardson, TX, USA Fibroid Center.
Many women believe that the only way to treat fibroids is to undergo a hysterectomy, which is the surgical removal of the uterus. If the thought of fibroid surgery keeps you from seeing a doctor, we want you to know that there are other options.
Our Richardson, TX, fibroid treatment specialists strive to inform women of both the surgical and non-surgical treatments available to them. At USA Fibroid Centers, we offer a minimally invasive uterine fibroid treatment called Uterine Fibroid Embolization (UFE). UFE is a safe, effective, FDA-approved treatment option for women that don't want to undergo a major surgical procedure that removes the uterus.
Schedule Your Consultation in Richardson
Minimally Invasive Uterine Fibroid Treatment in Richardson, TX
You don't have to live with persistent pain from fibroids or resort to invasive surgery. We provide the gold standard fibroid treatment, UFE, in our comfortable fibroid centers. ur experienced doctors are passionate about helping women like you feel confident in their treatment decisions as well as improving your overall quality of life. 
We want you to know that UFE doesn't require general anesthesia or stitches. This outpatient treatment typically takes about 30 to 45 minutes. Not only can you look forward to improved symptoms, but you can also count on a quicker recovery time.
Looking for a Fibroid Specialist in Richardson?
Our highly recommended Richardson, TX, fibroid specialists are ready to provide you with the care that you deserve. At USA Fibroid Centers, our specialists create a personalized treatment plan that's right for you.
Our Fibroid Doctors
Beginning your Fibroid Treatment in Richardson
Looking for diagnostics and fibroid treatment in the greater Dallas area? USA Fibroid Centers in Richardson feature expert care from experienced providers in state-of-the-art facilities. Our skilled team of fibroid specialists in Richardson provides minimally invasive treatments and outpatient care to relieve you from your uterine fibroid symptoms. 
We know that medical procedures can be stressful, which is why our fibroid specialists in Richardson work to support you through the entire process. We'll develop an individual treatment plan, answer questions, and provide you with the compassionate care you deserve.
How to Prepare for your Visit 
On your treatment day, your fibroid specialist will go over your symptoms and overall health with you. Be ready to share any concerns you might have, so we can address them.
Bring the following documents to your appointment:
Government-issued photo ID

Insurance Card

A list of all medications and supplements you are taking

Medical records regarding previous fibroid diagnoses or treatments
To ensure that your fibroid treatment in Richardson goes as smoothly as possible, follow these guidelines:
Do:
Limit your caffeine intake

Avoid processed foods

Eat soft foods 24 prior to your appointment

Fast for the last three hours leading up to your

UFE treatment

, drinking only clear liquids

Take prescribed medications and supplements, except for blood-thinning agents. 
Do Not:
Drink alcohol

Take aspirin or blood thinner medications, including over-the-counter pain relievers

Smoke or chew tobacco
You will be lightly sedated for your fibroid treatment in Richardson. Be sure to have someone with you to bring you home safely following the procedure.
Confirm Insurance Coverage
The team of insurance specialists at USA Fibroid Centers will work with you to maximize your insurance benefits and complete any paperwork necessary for approval. We work with a range of providers. If you have questions and cannot find your insurance provider on our list, please contact us at 469.663.5369.
How to Get to Our Fibroid Treatment Center in Richardson
You'll find our Richardson uterine fibroids treatment center at 930 East Campbell Road. We're just East of the intersection of N Greenville Avenue and E Campbell Road. We're not far from the Extended Stay America hotel and McKamy Springs.
Nearby Cities We Serve:
Plano

Garland

McKinney

Frisco

Royse City
Fibroid Treatment Center Near Plano: Our clinic is about a 9-minute, 3.8-mile drive along K Avenue and North Plano Road.
Fibroid Treatment Center Near Garland: If you're coming from Garland, we're a 7.8-mile drive along North Garland Avenue. You'll be here in about 17 minutes.
Fibroid Treatment Center Near McKinney: We're about a 16.8-mile drive from McKinney. Take US-75 South and you'll be here in about 21 minutes.
Fibroid Treatment Center Near Frisco: Our clinic is about 24 minutes from Frisco. Take Dallas North Tollway South and President George Bush Turnpike East for 19.6 miles.
Fibroid Treatment Center Near Royse City: Royse City is about 31.5 miles away. Take I-30 West and President George Bush Turnpike West and you'll be here in about 34 minutes.
Book Your Fibroid Treatment in Richardson, TX
As a resident of Richardson, TX who experiences fibroids, you deserve to find relief from your pain. We want you to know that you can find lasting relief from uterine fibroids without going through a major surgery such as a myomectomy or hysterectomy. To learn more about our minimally invasive, outpatient uterine fibroid treatment options, call us at 855.615.2555 or request a consultation online.