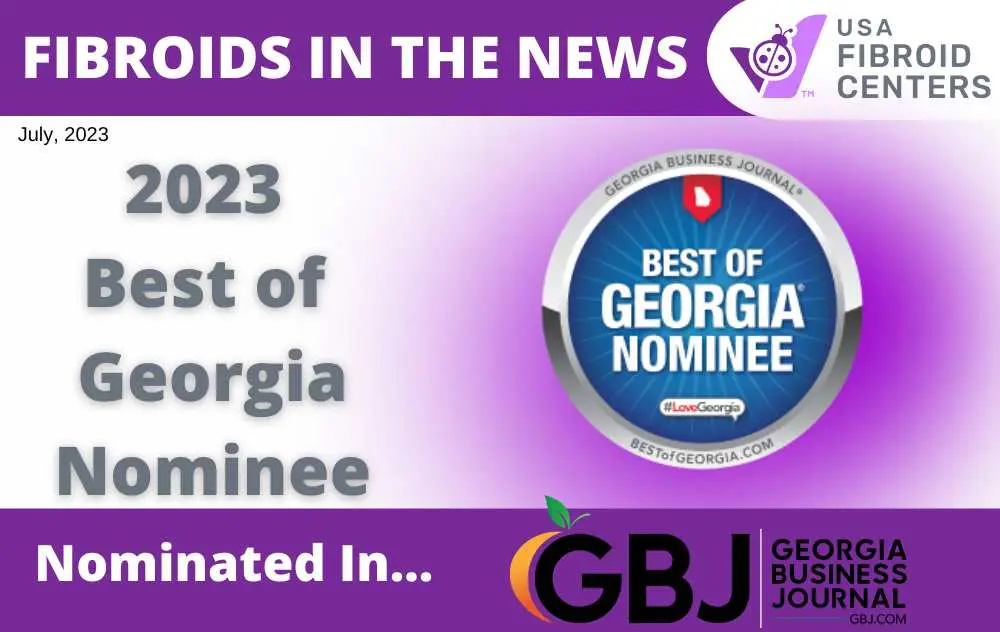 Wednesday, July 5th, 2023
USA Fibroid Centers, a leading provider of minimally invasive fibroid treatments, has been nominated by the Georgia Business Journal as one of the Best of Georgia companies. This recognition highlights the exceptional services and commitment to patient care demonstrated by USA Fibroid Centers in Georgia.
Fibroids are non-cancerous tumors that grow in the uterus, affecting millions of women across the United States. Recognizing the significance of providing effective and compassionate care for women suffering from fibroids, USA Fibroid Centers has emerged as a trusted name in fibroid treatment.
The nomination by the Georgia Business Journal reflects our organization's commitment to improving the lives of women by offering advanced, non-surgical fibroid treatments.
Now, USA Fibroid Centers needs your support to secure this prestigious recognition. Voting for the Best of Georgia companies is open, and your participation can make a significant difference. By voting for USA Fibroid Centers, you are not only endorsing their commitment to quality care but also contributing to raising awareness about fibroid treatment options.

To cast your vote for USA Fibroid Centers as the Best of Georgia company, please visit the Georgia Business Journal's official website.  Voting is quick and easy, and every vote counts! Encourage your friends, family, and colleagues to participate and help USA Fibroid Centers secure this well-deserved recognition.