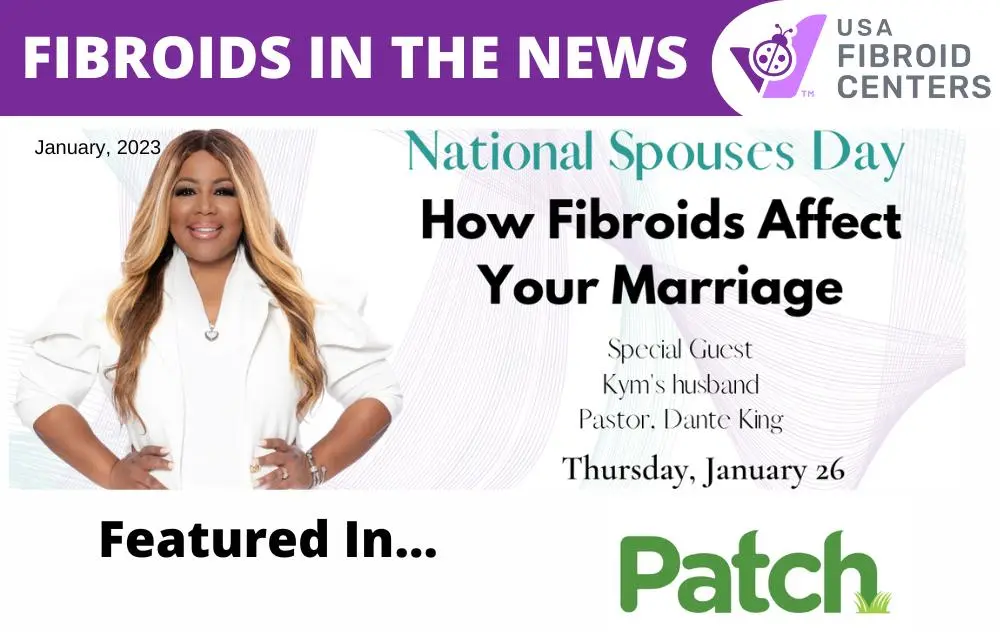 Wednesday, January 25th, 2023
Patch Newspapers,  a leader in breaking news, stories, and events, featured USA's Fibroid Center's  Talk About "U" Program for National Spouses Day.
USA Fibroid Centers' Ambassador and host Kym Lee-King is joined by her husband, Dante King, Senior Pastor, at the Forward Church, Prince Georges, MD & Founder/CEO of D.O. Enterprises, on Thursday, Jan. 26, at 7 pm (EST) to talk about "How Fibroids Affect Your Marriage".
Read the article here.