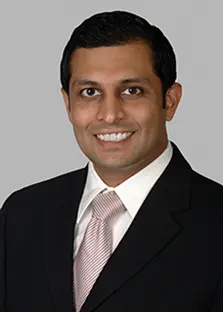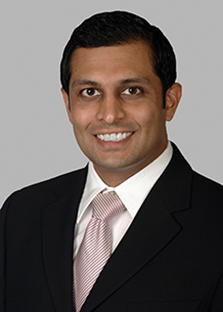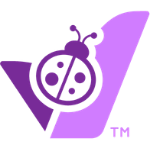 Sachin B. Sheth, M.D.
Licensure and Certification
Licensed in GA, SC, Fl, NY, HI
American Board of Radiology
Honors and Awards
2009-2012: Boston University School of Medicine Admissions Committee
Active member of the Endovascular Committee at Boston University Medical Center
Professional Affiliations
Society of Interventional Radiology
American Roentgen Ray Society
Radiological Society of North America
American College of Radiology
American Board of Radiology
Biography
About Sachin B. Sheth, M.D.
After completing his undergraduate studies at the University of North Carolina – Chapel Hill, NC, Dr. Sheth traveled south to study medicine at the Medical University of South Carolina in Charleston, SC. Following graduation, Dr. Sheth stayed in South Carolina to intern for a year, gaining valuable experience in internal medicine. In 2009, Dr. Sheth traveled to the "Big Apple" – New York City to complete his residency in Diagnostic Radiology at Icahn School of Medicine at Mount Sinai. In 2013, Dr. Sheth found his passion of Vascular and Interventional Radiology through his fellowship position at Mount Sinai. Following his residency, Dr. Sheth chose to pursue Vascular, Interventional, and Diagnostic Radiology down south at Universal Radiology Consultants – Houston Healthcare in Warner Robins, GA.
For the last two years, Dr. Sheth has been working specifically on peripheral vascular disease, interventional oncology, venous disease, uterine fibroids, along with pain and dialysis management. Not only has Dr. Sheth performed life-changing procedures that greatly improved his patients' quality of life; but he has also conducted extensive research and presented numerous studies on topics such as: stroke, thoracic surgery, cardiovascular therapies, endovascular repair, etc. Dr. Sheth has published over seven, in-depth papers regarding Cardiovascular and Interventional Radiology.
Visit a Fibroid Doctor in Atlanta, Georgia
At USA Fibroid Centers in Atlanta, we are proud to have one of Atlanta's best fibroid specialists on our team. Dr. Sheth has years of experience treating women with symptomatic fibroids, and is an expert in the non-surgical fibroid treatment known as Uterine Fibroid Embolization (UFE). He is dedicated to providing quality fibroid treatment to women in search of relief in the Atlanta area. Dr. Sheth currently practices at all of our fibroid centerws in the Atlanta area, including Austell, Decatur, and Marietta, Georgia. If you are looking for the best fibroid doctor near Atlanta, give us a call today at 855.615.2555 to schedule an appointment with Dr. Sheth, or you can schedule your appointment online.
What People Are Saying About Dr. Sheth
I had a great experience with Dr. Sheth and his team in the Decatur, GA office. They explained the expectations before and after my procedure. I felt comfortable and relaxed. I also liked the fact that Dr. Sheth contacted me directly to make sure I was doing well after my procedure, and I have direct access to contact him if necessary. My UFE went really well. I was surprised when I woke up and the procedure was already done. Dr. Sheth also prescribed all medication necessary so my pain was minimal days after my procedure. So far, I am feeling great and I thank Dr. Sheth and his team for a job well done!