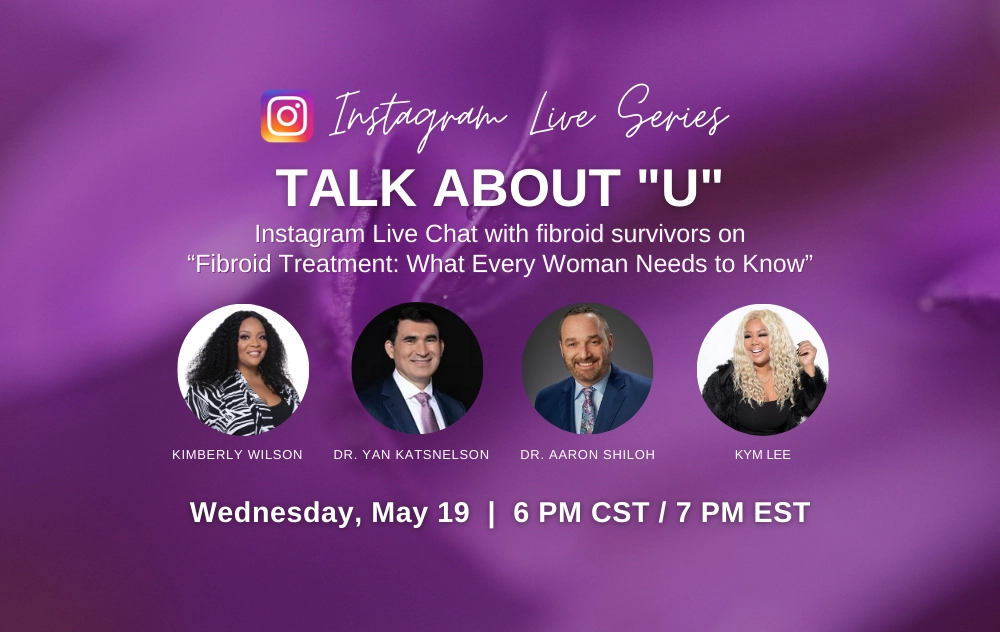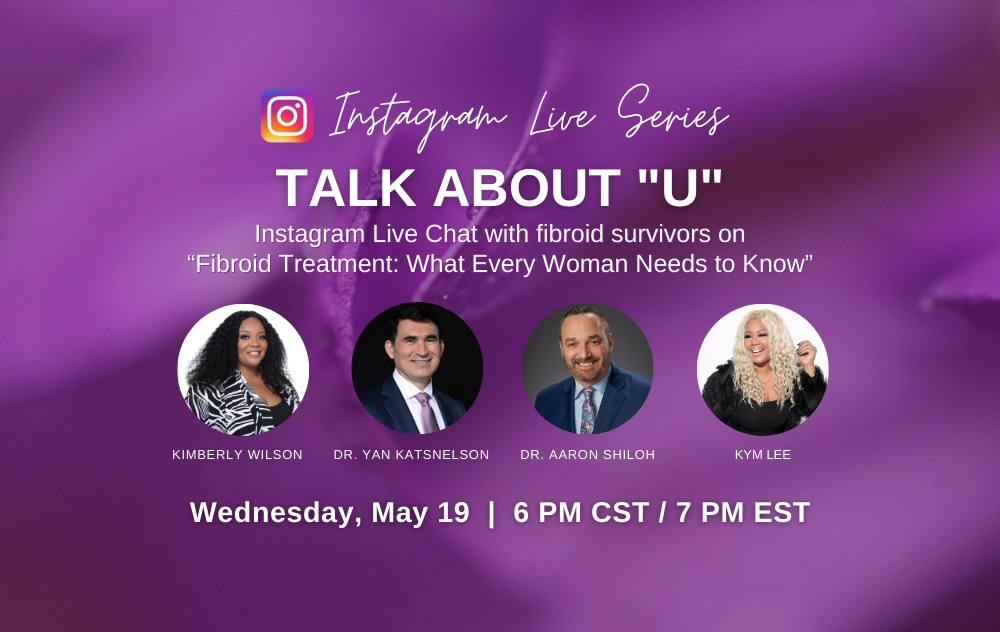 Thursday, May 13th, 2021
Panel of USA Fibroid Centers Medical Experts and Survivors Discuss Treatment Options
Northbrook, IL, May 13, 2021—"Fibroid Treatment: What Every Woman Needs to Know" is explored in the next USA Fibroid Centers Talk about "U" Instagram Live Chat Series, which will be streamed live on Wednesday, May 19, 2021 at 6 p.m. CST. USA Fibroid Centers Founder and CEO Dr. Yan Katsnelson and Interventional Radiologist Dr. Aaron Shiloh will discuss myths and misinformation about fibroid treatments and the options available for women suffering with uterine fibroids.
Celebrity and film makeup artist Kym Lee, a 20-year veteran to the beauty industry, is joined by HUED Founder and CEO Kim Wilson to share the impact fibroids have had on their professional and private lives. Lee and Wilson are part of USA Fibroid Center Ambassador Program that is working to spread national awareness about these non-cancerous uterine tumors that affect more than 26 million American women.
The Talk About "U" initiative – the U meaning uterus – was started by USA Fibroid Centers to encourage women to speak out and share their fibroid journeys. It has grown into a major public awareness campaign streamed live on social media to openly discuss the physical, social, and economic effects of fibroids, a disease that has grown to epidemic proportions.
"Uterine fibroids account for half of hysterectomies performed annually in the United States, which research has shown that a large percentage are medically non-necessary," Katsnelson said. "Non-surgical options offer a high success rate of removing tumors, relieving symptoms, and offering the additional benefit of preserving fertility, yet many women are unaware and often not informed of less invasive treatment options."
The Talk About "U" Instagram Live Chat is a free event, but registration is required. To register, click the button below.
About USA Fibroid Centers
USA Fibroid Centers is the leading provider of minimally invasive fibroid treatment, with an extensive national network of centers. USA Fibroid Centers' mission is to provide personalized, non-surgical treatment for fibroids using an advanced procedure called Uterine Fibroid Embolization (UFE). USA Fibroid Centers is dedicated to raising awareness of UFE as a treatment option and encouraging more conversation about fibroids.
Media Contact:
Susan Swartz
press@usafibroidcenters.com
224-433-3291