Why USA Fibroid Centers?
We are a national network of fibroid centers specializing in Uterine Fibroid Embolization (UFE). Our acclaimed interventional radiologists are passionate about alleviating their patients' fibroid symptoms for good. UFE is effective, FDA-approved, and no hospital stay is required.
Compared to other treatment options, you can expect:
A short, 1 hour procedure
No general anesthesia required
Able to treat multiple fibroids
No abdominal scarring
Return to work in 1-2 weeks
Lighter, shorter periods
Improved overall quality of life
Our experts will walk you through the diagnosis and procedure, answer all of your questions, and help you make the decision that's best for you.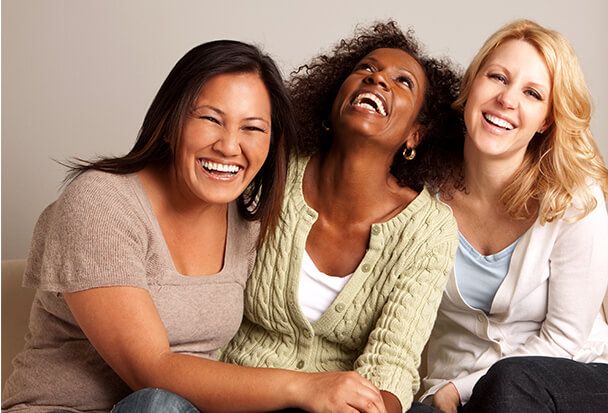 Our procedure is safe, effective, and no hospital stay is required.
Choosing this alternative to a hysterectomy is something I would never regret. No more pains hemorrhaging and [the doctor] and his staff were so professional.
Anonymous
Bensonhurst, NY
This company will always be recommended by me. Living with fibroids for years gave me a great state of depression. I hurt all the time, gained massive weight, and was always asked when I was due. I [saw] the commercial and called; from day one setting up my appointment, I was treated great!! The team is professional and caring especially the surgeon. They explain top notch info about the problem and how they can fix it. Well today was my surgery and boy was I treated with total confidence and care. I love this business and recommend to all! Next, I will be setting up an appointment for my varicose veins because I trust them. I rushed home for recovery and already noticed I feel different, my stomach actually looks smaller now. Thank you USA Fibroid Centers.
Mznicky

Flatbush, NY
Stop suffering. Hysterectomy is not the only option. My relief was immediate. No joke!
Barrie

Brooklyn, NY
UFE Treatment Can Help
We understand how difficult living with fibroids can be. Worrying about bleeding through your clothes in public or planning your day around easy access to a restroom can be frustrating. If you're tired of fibroids controlling your life, minimally invasive treatment can help you find relief.
In the U.S., 20% of all women think hysterectomy, a surgery removing the uterus, is the only treatment option for fibroids. Many of our patients come to us scared, wanting more options.
Uterine fibroids, also called leiomyomas, are tumors that grow within the uterus. Though these tumors are almost always benign — non-cancerous — they often lead to uncomfortable symptoms such as pelvic pain and cramping, heavy or prolonged menstruation, bleeding between cycles, or frequent urination.
At USA Fibroid Centers, we believe you shouldn't have to choose between continued suffering and an invasive procedure. Our interventional radiologists use the gold standard in non-surgical fibroid treatment — Uterine Fibroid Embolization (UFE). This procedure treats fibroids and prevents the growth of new tumors without removing the uterus. We perform this treatment at our outpatient centers, which means you can go home the same day and get back to daily life.
You're in Good Hands
Interventional radiologists at USA Fibroid Centers are reputable, reliable, and come highly recommended. Explore our doctors, along with their credentials and specialties, to find out why we are the Uterine Fibroid Treatment Specialists.
meet our doctors
Don't Suffer Another Day
Life with fibroids can be painful and challenging. Timely detection and treatment of fibroids can relieve symptoms, as well as reduce your risk for hysterectomy.
855.615.2555
Schedule Online