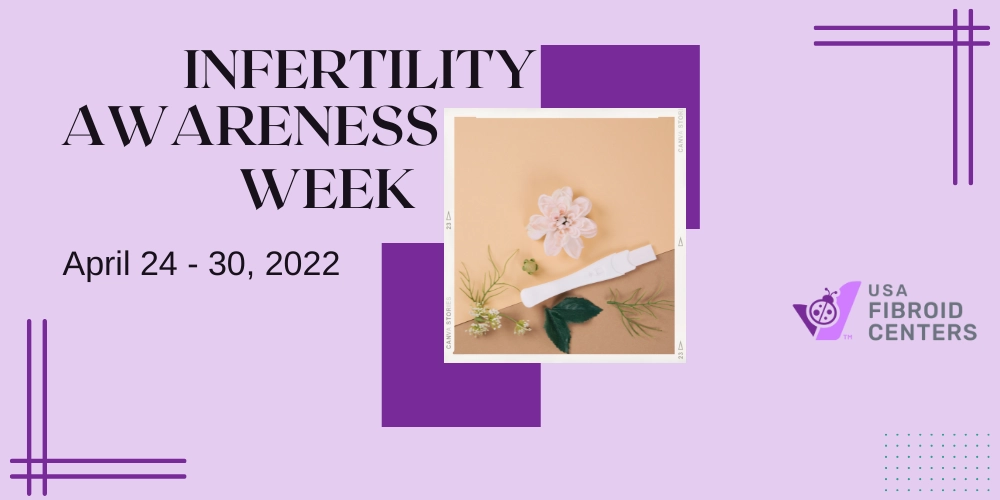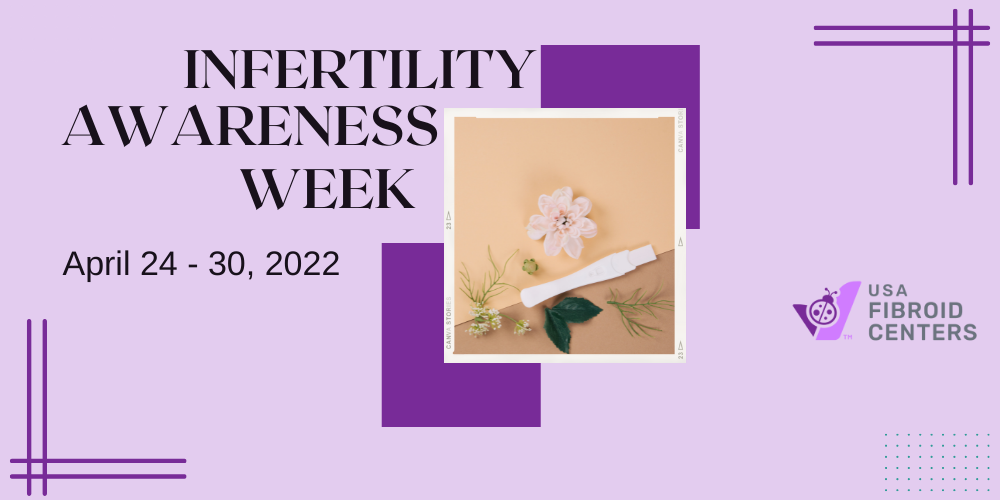 Friday, April 22nd, 2022
USA Fibroid Centers has joined the annual National Infertility Awareness Week (NIAW) which aims to assist anyone who is trying to conceive.
In recognition of this year's NIAW, April 24 through April 30, USA Fibroid Centers is raising infertility awareness around fibroids to help empower those struggling with infertility to better understand how these benign tumors of the uterus may cause severe pain, bleeding and infertility.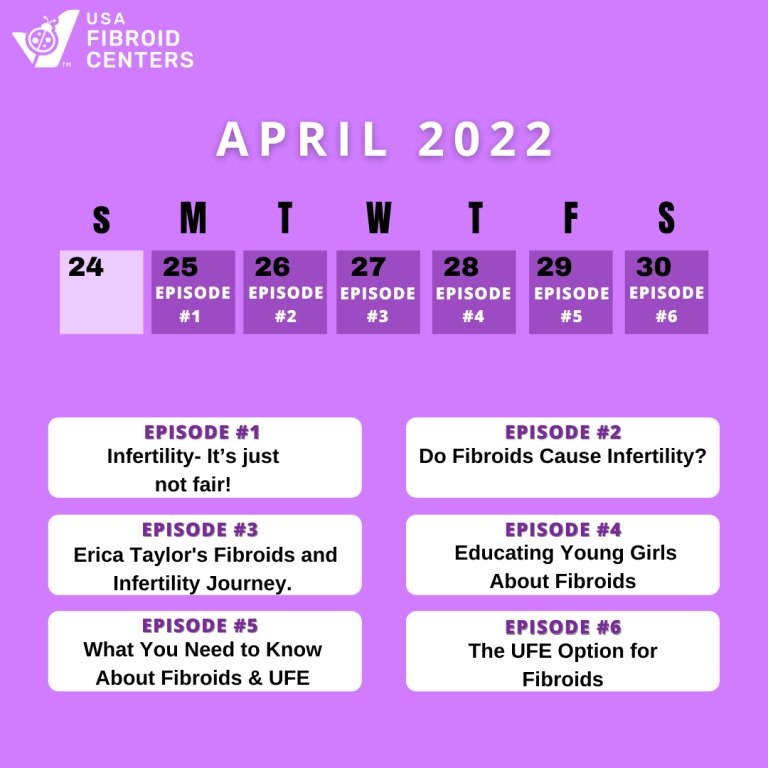 USA Fibroid Centers Ambassador, Erica Taylor, speaks with the Founder of Broken Brown Egg Foundation Regina Townsend, an infertility non-profit about how to empower, inform and advocate for those questioning or experiencing the impact of infertility.
Get Involved! Learn more about Infertility and Fibroids.
Take part in the NIAW 5 Day challenge
Learn about fibroids and Uterine Fibroid Embolization (UFE) Treatment
Watch our exclusive video series – see below
Episode 1: Infertility: It's Not Fair: Watch Here
Episode 2: Do Fibroids Affect Fertility? Watch Here
Episode 3: Erica's Fibroids and Infertility Journey: Watch Here
Episode 4 Educating Young Girls About Fibroids: Watch Here
Episode 5: What Every Woman Needs to Know About Fibroids & UFE: Watch Here 
Episode 6: The UFE Option for Fibroids: Watch Here   
April 30: Full Video Feature: The Personal Impact of Fibroids and Infertility on Black Women: Watch Here
Uterine fibroids can cause mental and emotional symptoms in addition to the physical symptoms they cause. Fibroids often cause heavy, unexpected bleeding in between periods, and the anxiety of never knowing if you will bleed through your clothes takes a toll on your mental health and self-esteem.
Continue watching as these women discuss the emotional impact of fibroid, infertility and how they handle fibroid symptoms by signing up for our newsletter.
If you've been diagnosed with uterine fibroids, you may be considering fibroid surgery. Perhaps you've even been told that hysterectomy, the surgical removal of the uterus, is your only treatment option.
We have good news: The reality of the situation is that you have other options, including Uterine Fibroid Embolization (UFE).