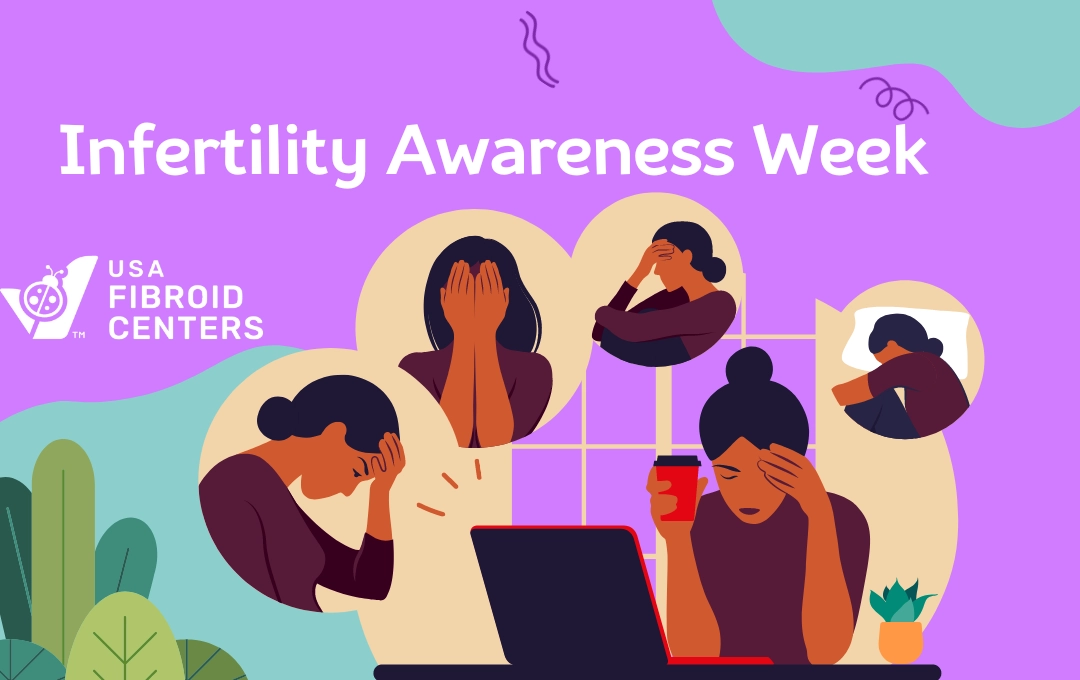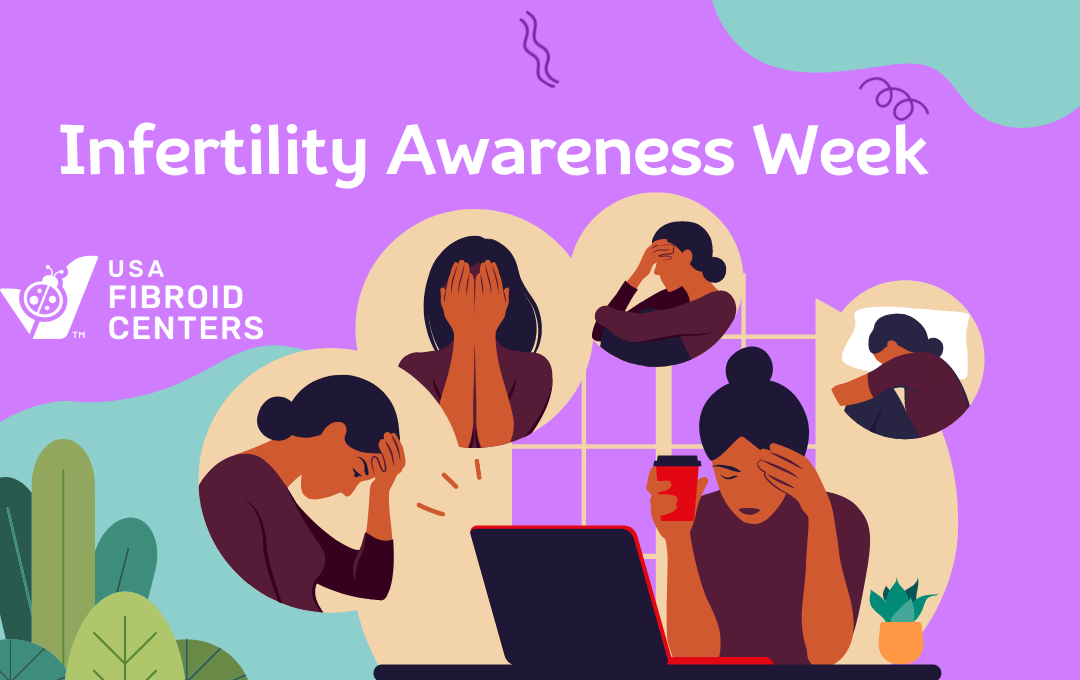 Friday, March 31st, 2023
In commemoration of National Infertility Awareness Week, which runs from April 23 through April 29, 2023, USA Fibroid Centers joins the millions of people working to educate others about infertility and empower individuals experiencing it. Fibroids are just one of the many barriers to conception. Uterine fibroids are benign tumors that grow on the uterine walls. Almost 80 percent of all women will be affected by age 50.
Fibroid Ambassador and Break the Silence, Break the Behavior video host, Erica Taylor, interviewed  Regina Townsend, Founder of The Broken Brown Egg Foundation, to discuss their experiences with infertility. Townsend began The Broken Brown Egg Foundation as a blog documenting her infertility journey. It has grown into an organization that "exists to inform, empower, and advocate for individuals and couples experiencing infertility and reproductive health issues." All are welcome, but the emphasis is on the underrepresented Black women's experience.
Watch the Infertility Video Series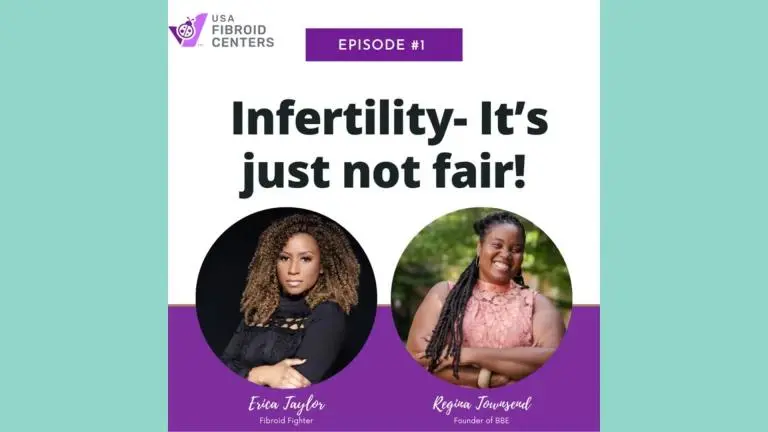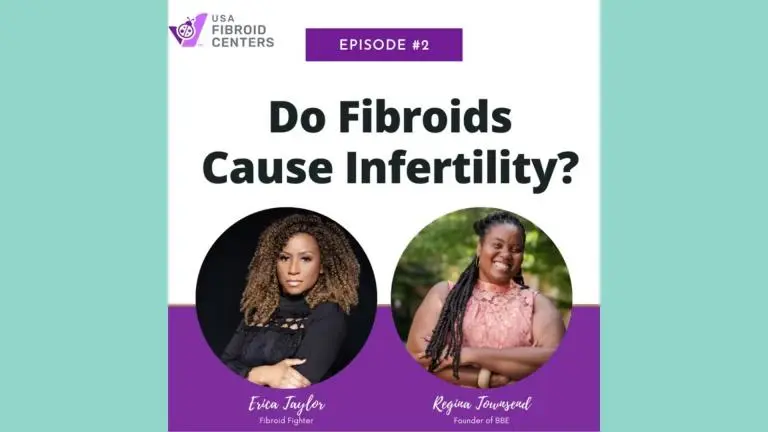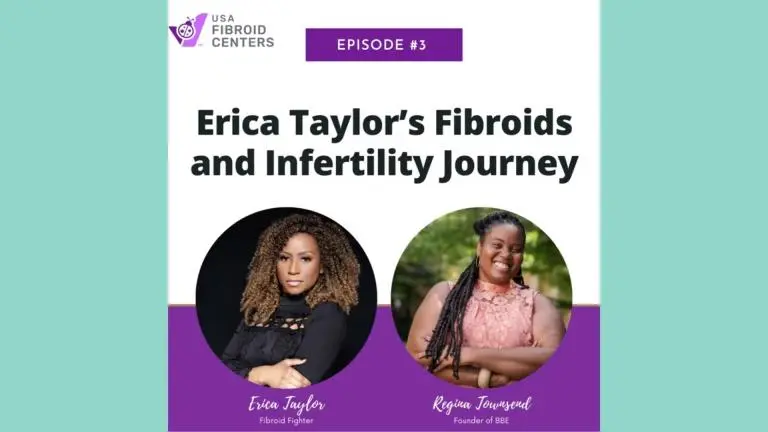 What You Need to Know About Fibroids and Infertility
Uterine fibroids are frequently associated with infertility, as the two discuss in the video. Approximately 5 to 10 percent of women experiencing issues with conception have fibroids. The impact on fertility depends on their size and location. Fibroids can block the fallopian tubes, change the shape of the cervix and distend the uterus, all of which can prevent sperm and egg from meeting. Fibroids often cause heavy prolonged periods or unexpected bleeding between cycles.
Have you been diagnosed with uterine fibroids and given surgical options like myomectomy or hysterectomy as your only treatment options?
There is a nonsurgical minimally-invasive treatment option, uterine fibroid embolization (UFE). UFE can minimize or alleviate symptoms while leaving your uterus intact. Many women with fibroids consider having UFE to treat them before trying to conceive.  
If you have been unsuccessfully trying to get pregnant for more than six months, an ultrasound screening can help diagnose fibroids and their potential effect on conception and pregnancy.