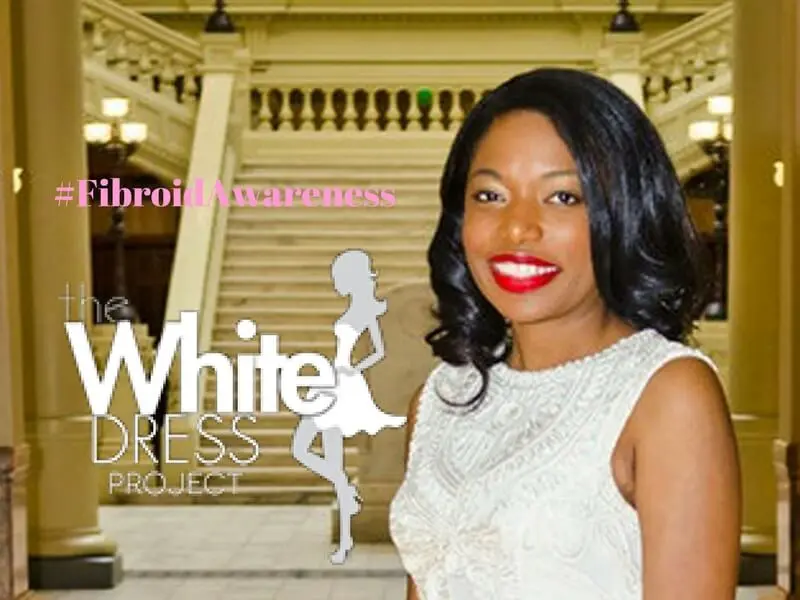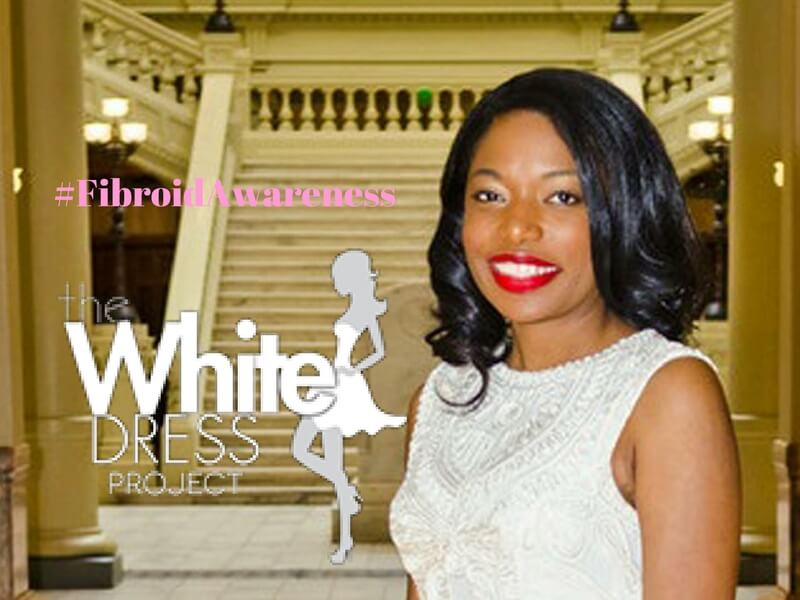 Friday, July 14th, 2017
July is fibroid awareness month and reminds us of the beginning of a great era of awareness and freedom of treatment options for women suffering from uterine fibroids. Tanika Gray, broadcast journalist, communications professional is the founder and executive director of The White Dress Project. Tanika, herself suffered from uterine fibroids from a early age. She had heavy periods since she was 13.
"Menstrual periods altered my daily life because I adjusted everything I did to be prepared for a surprise period, a super heavy period or a very long period."
At age 22 Tanika was diagnosed with uterine fibroids. She shares:
"Living with fibroids is traumatic and exhausting! It's so stressful."
Tanika shares she often felt sick and had a form of post-traumatic stress disorder from so many experiences of heavy and unpredictable bleeding throughout her adult life. In 2012 Tanya got married and she and her husband began planning for children. Soon Tanika's doctor delivered the devastating news that she would never be able to carry a child.  At this moment Tanika recognized that thousands of women are suffering from fibroid issues and their lives have been affected the same way. She also realized that women don't take fibroids seriously and she could do something inspiring to help. That is how The White Dress Project started in the year 2014, as an online community of women who shared their experiences and hopes about life with fibroids. The mission of this project is to galvanize support and national awareness about uterine fibroids nationally and globally through education, research and advocacy. The same year the White Dress Project secured a Georgia State House of Representatives resolution proclaiming July "Fibroid Awareness Month" in GA. In 2015 New York, Florida and New Orleans followed.
In 2015 national spokesperson and board member Gessie Thompson, author, fibroids, fertility coach and speaker wrote Hope Beyond Fibroids: Stories of Miracle Babies & the Journey to Motherhood– a collection of 15 inspiring stories of women who successfully fought fibroids, infertility or birth complications. This book received a amazing response from readers and went viral on Facebook.
The White Dress Project gave a voice to so many women suffering from fibroids. If you are suffering from painful and prolonged menstrual periods, frequent urination, pelvic pain or pressure, painful sexual intercourse or infertility issues don't suffer in silence. We offer a minimally invasive and non-surgical fibroid treatments that have helped thousands of women with painful fibroid symptoms while preserving the uterus.
Call (855) 667 4247 to schedule a consultation with our leading interventional radiologists. Treatments at USA Fibroid Centers are covered by most insurance plans including Medicaid.