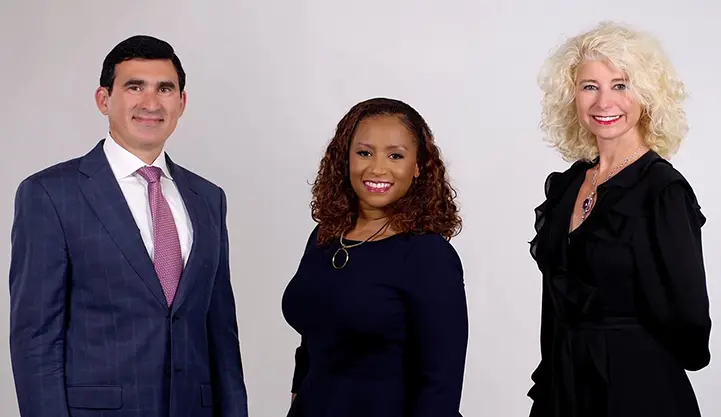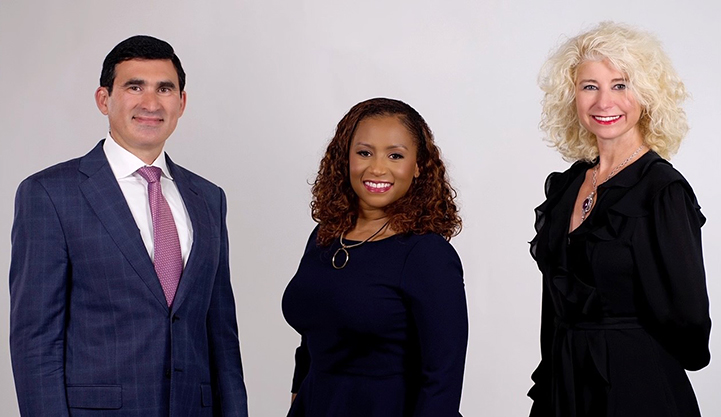 Thursday, March 4th, 2021
Film and radio producer Erica L. Taylor, best known for Unsung Hollywood, The Invisible Vegan, and the Tom Joyner Morning Show, has been named a National Ambassador for USA Fibroid Centers. Erica joins forces with USA Fibroid Centers Founder and CEO Yan Katsnelson, M.D. and Founder Flora Katsnelson, M.D. to focus attention on the debilitating effects of uterine fibroids that have reached epidemic proportions.
"We are delighted to welcome Erica Taylor as our new spokesperson," said Dr. Katsnelson. "Her storytelling ability as a film director will help our organization capture the human impact of this disease. She is excited to spreading awareness to women about Uterine Fibroid Embolization (UFE) that offers the complete preservation of the uterus and fertility, especially because 84 percent of African American women and 70 percent of white women have fibroids."
Why This Matters
Erica is passionate about increasing awareness around issues that matter to her, especially among women like herself, who struggle with fibroids. "I'm honored by the opportunity to represent such an impactful organization and bring attention to one of the least understood women's healthcare diseases."
After meeting with Dr. Katsnelson, Erica was able to see a UFE procedure at one of our New York locations and said that she wished she had known that something like this was an option. UFE is performed as an outpatient procedure and patients go home the same day. Most importantly, UFE spares a woman the recovery time needed when undergoing a hysterectomy or other procedures that affect a women's fertility and well-being.
Erica's Journey
Erica's own journey with fibroids began in an emergency situation. Finding herself hospitalized due to severe blood loss and excruciating pain, Erica learned from a sonogram that she had over 30 uterine fibroids. This diagnosis marked the beginning of temporary treatments, invasive surgeries, pain, endometriosis, and fertility issues. After seeing multiple doctors in three different states, Erica had begun to give up the idea of marriage and a family, believing that her symptoms were too extreme.
At USA Fibroid Centers, we hear the same thing from patients all the time—another reason that Dr. Katsnelson and USA Fibroid Centers is committed to improving the quality of life for fibroid sufferers by increasing awareness of fibroid symptoms and providing non-surgical UFE treatment.
Taking Action
As an Ambassador, Erica will work with Dr. Katsnelson to expand the fibroid conversation by creating videos from real-women's perspectives about fibroid disease and how to make informed decisions about care and treatment.
"I want to tell the stories about what is happening right now in American to women who deserve happiness, fulfillment, peace, motherhood and a voice," says Erica. "They need to know how to get the care they deserve the first time around." She also is producing an independent documentary, "Red Alert: The Fight Against Fibroids," that will bring fibroids and their symptoms that affect over 26 million American women to the big screen.
Fibroids are the most common non-cancerous tumors that appear in or on the uterus and cause a range of symptoms. They are not cancerous, and therefore treatment options have been overlooked as compared to treating cancerous tumors. Fibroids are the most likely reason women have heavy periods and also cause pelvic pain, bloating, and urinary frequency. Women diagnosed with fibroids are often advised to have invasive surgeries and procedures that can jeopardize their ability to have children, among other side effects that affect their health and well-being.
What You Should Know
Do you know what symptoms should you be aware of to make sure that you don't have a similar experience to Erica? Your uterine fibroid symptoms can vary based on the number of fibroids you have, the type, their location, and their size.  Learn more by taking our Uterine Fibroid Quiz. If you experience five or more symptoms, contact our fibroid specialists right away for an evaluation.
"Fibroids is often a silent disease because it's not talked about. With the help of our ambassadors, we want to change the perception that living with fibroids is normal," said Dr. Katsnelson.
Dealing with fibroids can feel overwhelming at times. The symptoms themselves are physically draining. But you are not alone. USA Fibroid Centers never wants you to experience what Erica, and countless women have gone through. Reach out to one of our fibroid specialists today to learn about your treatment options. We offer both in-office and virtual visits to get you the care that you need.