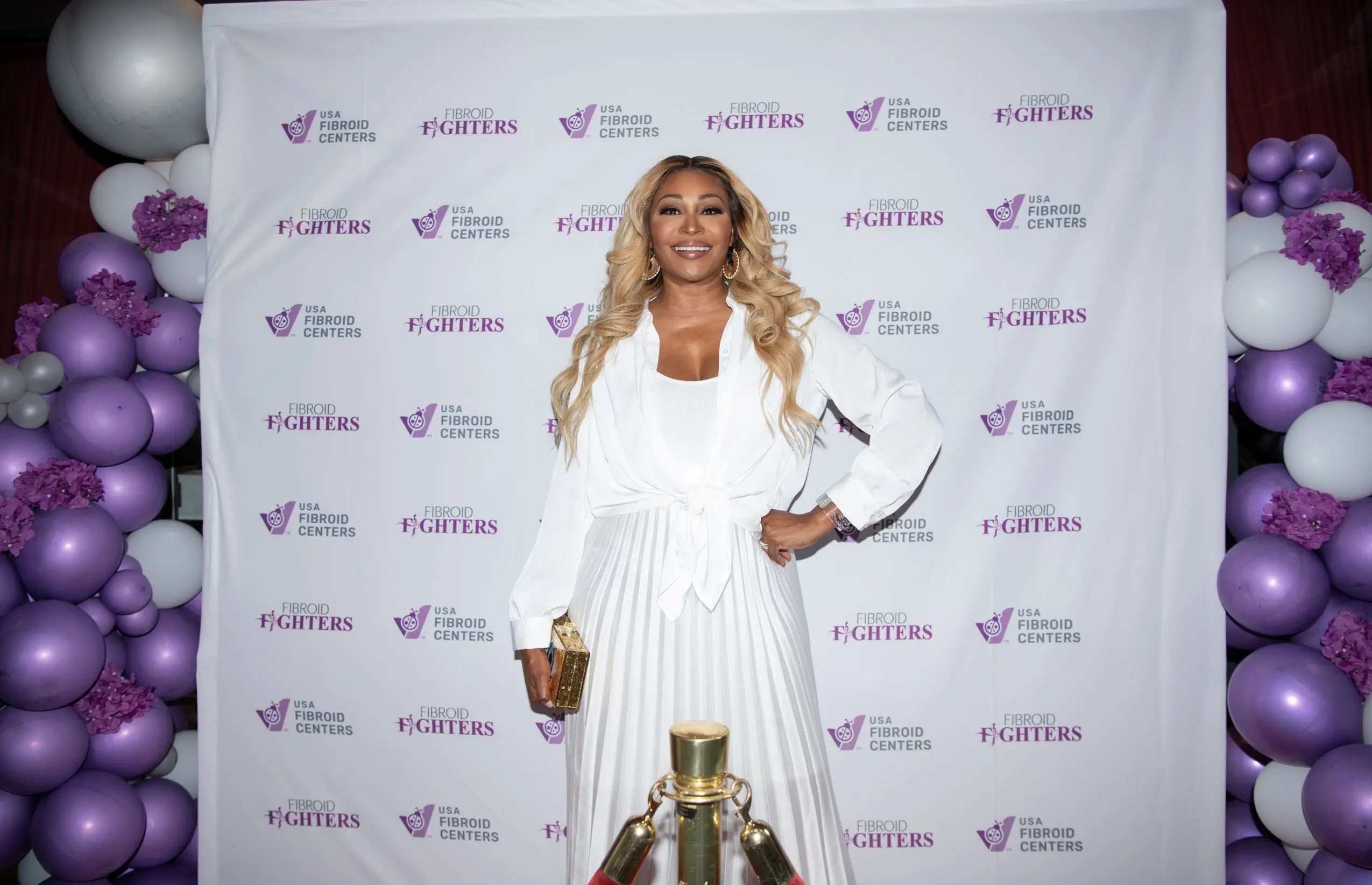 Friday, March 17th, 2023
Wondering what to watch for your next movie night? Our USA Fibroid Centers' Ambassador Cynthia Bailey's new movie Blossom will have you on the edge of your seat the entire movie.
Blossom is a new thriller movie that will have the audience gasping with each plot twist. Bailey plays Doris, who runs a women's shelter for battered and homeless women. The movie focuses on Carisse, a young woman who volunteers at the shelter. She becomes fast friends with another young woman who is a domestic abuse survivor. Their friendship causes an unlikely chain of events where both women must protect themselves, each other and their families from outside forces. Cynthia tweets: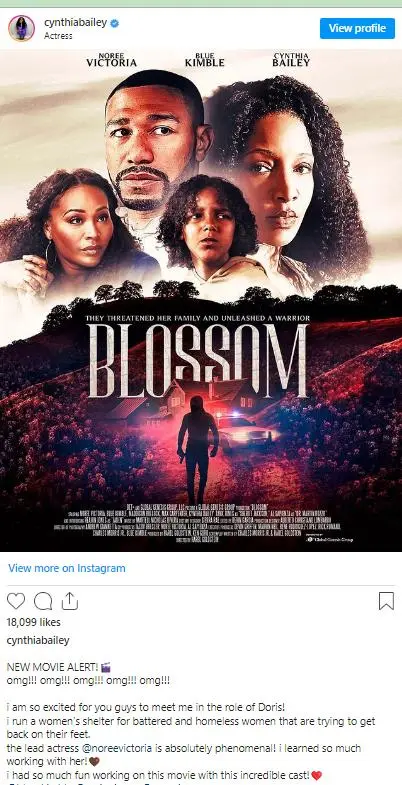 Bailey is best known for her on-screen personality in the Bravo series, Real Housewives of Atlanta. During season six of filming The Real Housewives of Atlanta, she struggled with the symptoms of fibroids and was told, by her director, to stay quiet about her battle. The actress reached out to Bravo and was able to talk about her struggles. She has since been an advocate for educating others about fibroids, such as symptoms, treatments, and how fibroids can affect other aspects of someone's life.
Bailey struggled with fibroids for over 14 years before she received treatment, discovering her fibroids when she was pregnant with her first daughter, Noelle. Fibroids are nothing new to her as her mother was also diagnosed with fibroids and later underwent a hysterectomy. Her sister Malorie was also diagnosed with fibroids and recently underwent UFE treatment at USA Fibroid Centers.
The actress has given us some insight into her fibroid symptoms. She explained that her fibroids were the biggest problem for her during her period, specifically the beginning. She states that the first two days of her menstrual cycle could debilitate her and force her into bed rest. Her period could last up to nine days and was filled with uncomfortable and severe bleeding. Bailey shared that before UFE, filming while on her period could be quite embarrassing for her and her crew, as she often bled through her clothes and onto furniture.
"When I first began looking at treatment options, I discovered that most people either wanted me to get a hysterectomy and be done with it or believed that fibroids were not that severe and that I should just cope with them," Bailey said. " Fibroids have a significant impact on your life. Therefore, this is easier said than done."
"I researched my options and decided on a non-surgical uterine fibroid embolization (UFE). The procedure was exactly like they said it would be, so it was not super invasive. It was pretty quick. The recuperation period was pretty easy. I was back at work in a couple of days. I was filming by the third day for sure, I remember. In about a month, I could see lighter periods. They went from eight days to four days, which was a blessing."
Bailey's openness about her fibroid battle is why we are so proud to have her as one of our Fibroid Ambassadors and to promote her new movie Blossom.
"If you are suffering from fibroids, love yourself, by taking time to address your own health needs," the Blossom star advises.
If you suffer from fibroids, learn more about how UFE treatment can get you back in the action.
For more information on fibroids and symptoms treatment visit USA Fibroid Centers at www.usafibroidcenters.com.