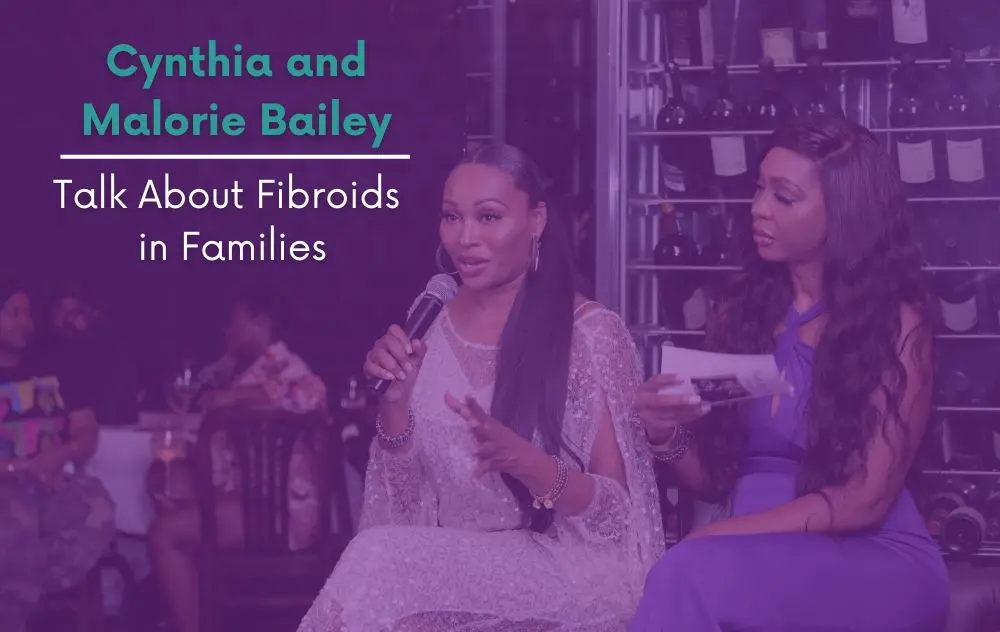 Monday, August 7th, 2023
Fibroids affect millions of women across the United States and can cause pain, prolonged menstrual cycles, and blood loss-related anemia. Fibroids are benign growths that develop from the muscle layer of the uterus. Heredity and African American descent increase risk factors for developing uterine fibroids. There is also evidence that genetics also plays a role.
Sisters Cynthia and Malorie Bailey know this firsthand. They are best known for appearing on The Real Housewives of Atlanta, and both sisters are successful entrepreneurs. Their experiences with fibroids have led them to serve as ambassadors at USA Fibroid Centers to raise awareness about fibroids and their minimally invasive treatment options.
The sisters shared their respective fibroid journeys at the Fibroid Fighters awareness event, 50 Shades of Purple, sponsored by USA Fibroid Centers.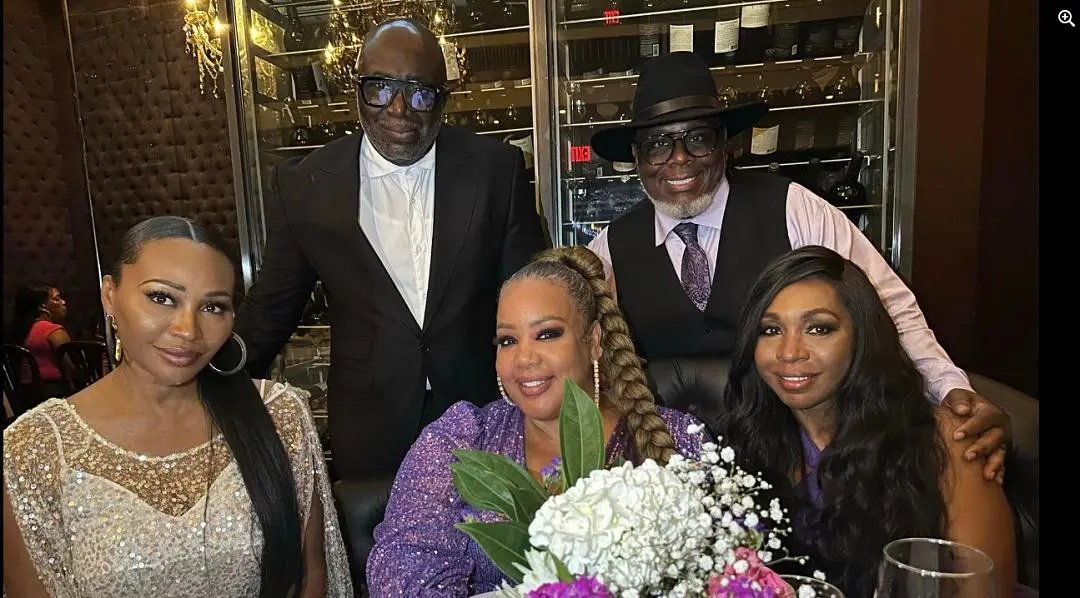 Cynthia's Journey
Cynthia's journey with fibroids began when she was pregnant with her daughter Noelle.
Over the next 14 years, her fibroids grew. As her symptoms intensified, they significantly impacted her quality of life. Cynthia became severely anemic, making it difficult for her to work. It became apparent her fibroids needed treatment so she could regain control of her life.
The actress openly shared her struggles on The Real Housewives of Atlanta to shed light on fibroids that affect countless women.
" When I look back, fibroids drained the life out of me. You know how we are as women; we push through," she said.
She opted to receive uterine fibroid embolization (UFE), a non-surgical fibroid treatment that blocks the artery supplying blood to the fibroids causing them to shrink and disappear over time. This procedure allows women to treat fibroids without resorting to invasive surgeries like hysterectomies.
After healing from her UFE, Cynthia has become dedicated to raising fibroid awareness. As a USA Fibroid Centers ambassador, she works to empower more women to learn about fibroids and UFE. By initiating open conversations about fibroids, Bailey encourages more women will seek screening and be proactive about their health.
Malorie's Journey
Malorie, like her sister, does have a daughter. However, in 2013 she found out she had fibroids after suffering two miscarriages. Married at the time, Malorie was trying to conceive, and her physician advised her that her chances of conceiving would be higher if she had the fibroids removed. After myomectomy surgery, she had another miscarriage, and the fibroids returned later. Her symptoms were more intense. Heavy bleeding and passing clots kept her close to home.
Fibroid symptoms are "definitely not normal," Malorie shared. "Today, you don't have to have fibroids cut out or any parts of your body taken out. This procedure, UFE, will change your life."
Malorie underwent uterine fibroid embolization (UFE)  treatment with USA Fibroid Centers.
The Bailey sisters' journeys are just two examples of the millions of women affected by uterine fibroids each year. By sharing their experiences, they are helping to raise awareness about this common condition and empower women to take charge of their health.
Make a consultation to learn about uterine fibroids and minimally invasive treatment options.