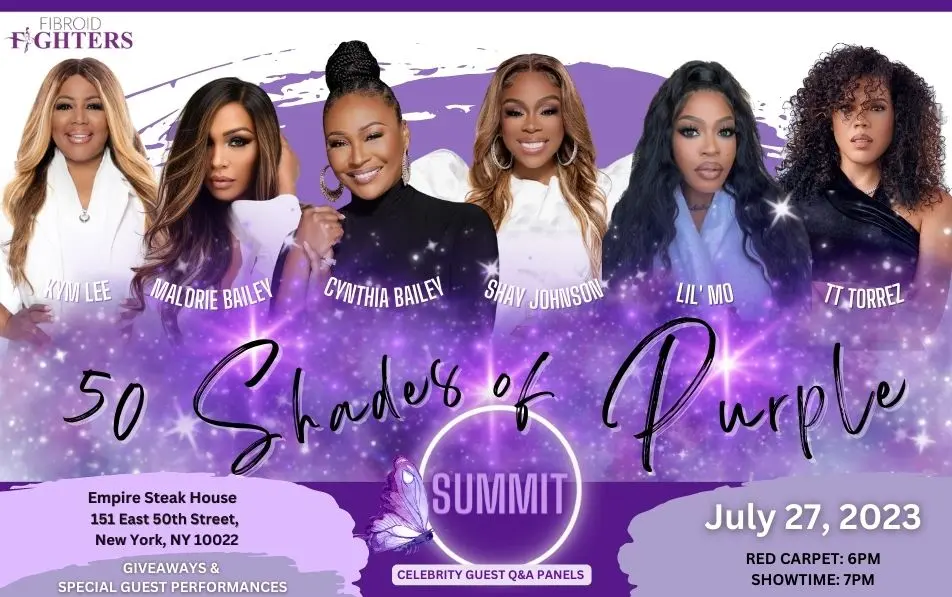 Wednesday, June 14th, 2023
USA Fibroid Centers announces its sponsorship of the Fibroid Fighters Foundation's 50 Shades of Purple Summit to commemorate July Fibroid Awareness Month. 
The event, which will be held at the Empire Steak House – 151 East 50th Street, New York, NY 10022 on Thursday, July 27, 2023, hopes to raise awareness of the critical need for research, education and funding for fibroid disease.
"The event is an important way to get women talking about fibroids," said Yan Katsnelson, M.D., CEO and Founder of USA Fibroid Centers. "This presents an important opportunity to join forces to accomplish the mission of helping the lives of women." 
The number of women impacted by uterine fibroids is staggering. An estimated 26 million American women suffer from these benign tumors that cause debilitating symptoms, including heavy periods, severe menstrual cramps, frequent urination, and anemia. Because of these symptoms, some women with fibroids cannot work, socialize, or perform daily duties.   
Fibroid Ambassadors Cynthia Bailey (Real Housewives of Atlanta), Kym Lee (Celebrity Make-Up Artist), and Shay Johnson (Love & Hip Hop: Miami) will be part of a celebrity panel to talk about the impact of fibroids on their lives. 
This is the non-profit's 3d annual New York Fibroid Awareness Month event.  Last year, the organization presented the 2022 Champion Award to the former MI State Representative Kyra Harris Bolden. Bolden, who has since been appointed as a Justice in the Michigan Supreme Court, suffered from fibroids and secured $500,000 in the state's budget to support fibroid awareness and education. 
"We are proud to support the 50 Shades of Purple Summit because events like this are needed to help change the perception about uterine fibroids," stated Katsnelson. "They affect 70 to 80 percent of women under the age of 55, yet many women have never heard about fibroids, which are the leading cause of hysterectomies in this country," Katsnelson said. 
Sponsors of the event include USA Fibroid Centers, Merit Medical, Planned Parenthood, Moore Promotions, United GMG, Antenna Satellite, USA Data, AMW PR, El Especialito, ReachTV, and Univision. Sponsor support helps improve treatment, research, and patient advocacy services.
For more information about the event, visit the Fibroid Fighters Foundation.