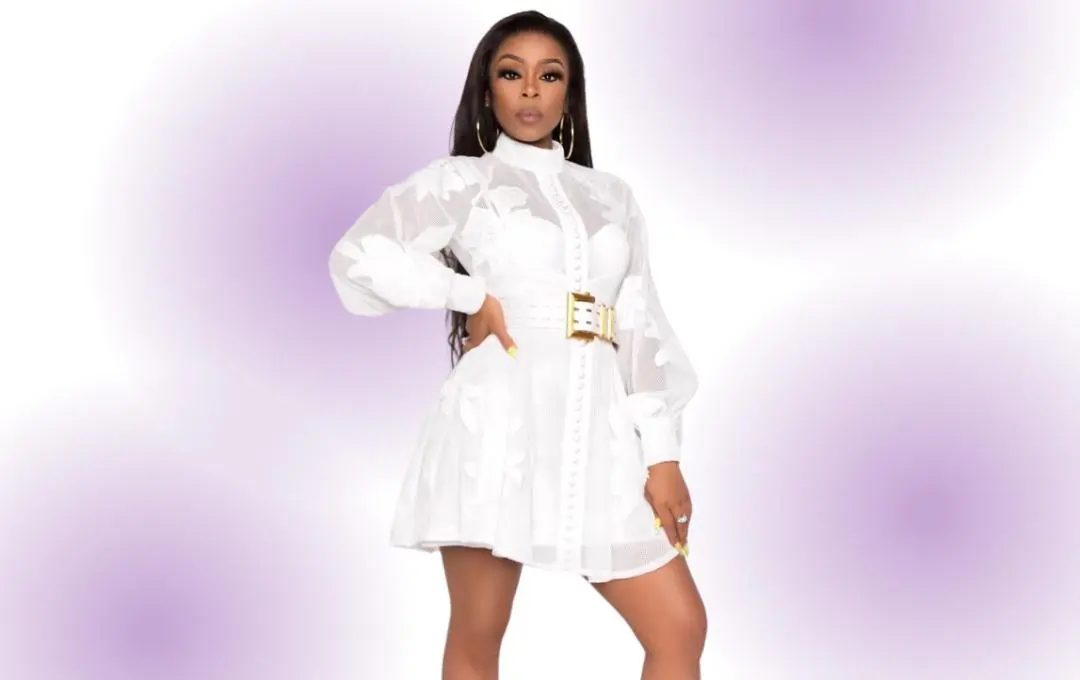 Thursday, October 26th, 2023
Shay Johnson – actress, model, and fitness guru known for her reality TV presence on "Love and Hip-Hop Miami" and music video appearances – is a Fibroid Ambassador for USA Fibroid Centers.
"If you're unaware of your options, how do you know what to do?" Johnson asks. "I want to help other women confront the challenges of fibroids by being well-informed.  
A Day With Shay Instagram Live
Johnson, a strong advocate for women's health, takes over the USA Fibroid Centers Instagram account each month for special events called "A Day with Shay."
In addition to getting a birds-eye view of the star's life, she shares her experiences with fibroids, treatment and pregnancy. Johnson's  IG Take Over is a must-watch for women struggling with fibroids. She offers honest and relatable insights from her fibroid journey while fielding questions from her followers to help them learn more about this common condition.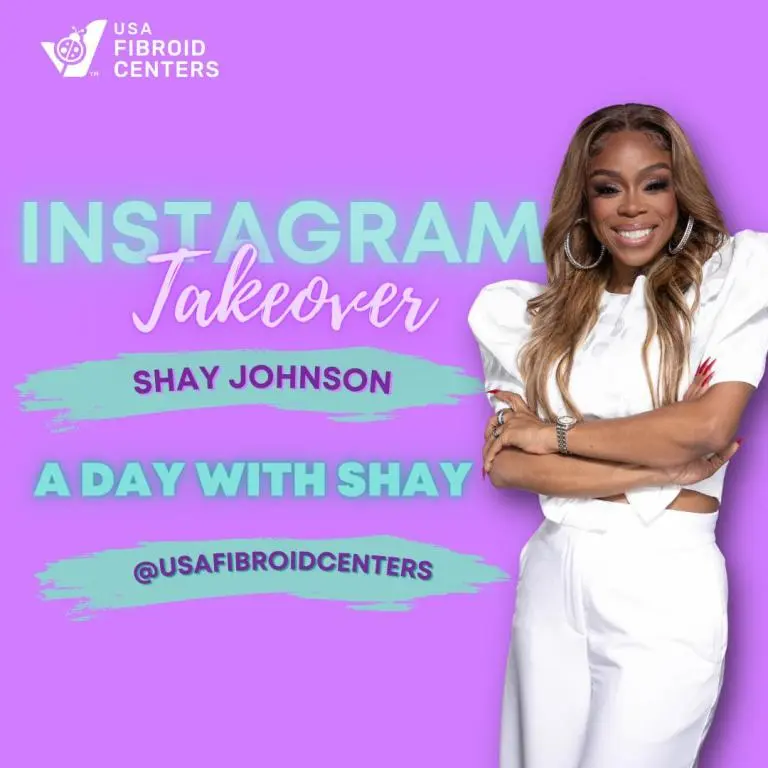 Watch A Day With Shay on Instagram
Johnson's Fibroid Story
Johnson recalls when she did not want to utter "fibroids" due to her painful memories. The societal taboo surrounding discussions about menstruation left her feeling isolated following her diagnosis.
 "I didn't know who to talk to," Johnson said. 
Johnson experienced varying symptoms with each menstrual cycle, including dizziness, frequent urination, and passing large blood clots. It was only after she fainted and sustained a head injury that Johnson was told she might have fibroids. Like countless women, Johnson had never heard of fibroids.
"It was as if I should have been aware of something that no one had ever talked about," Johnson said, adding, "I felt dismissed, as though I should have been aware of something no one had ever discussed."
What Johnson Wishes She Knew About Myomectomies
"I didn't know my treatment options, so I had a myomectomy, " Johnson said.
Johnson's experience – including feeling pressured to remain silent about her menstrual symptoms and confusion about why she had never heard of fibroids – is just as common as fibroids.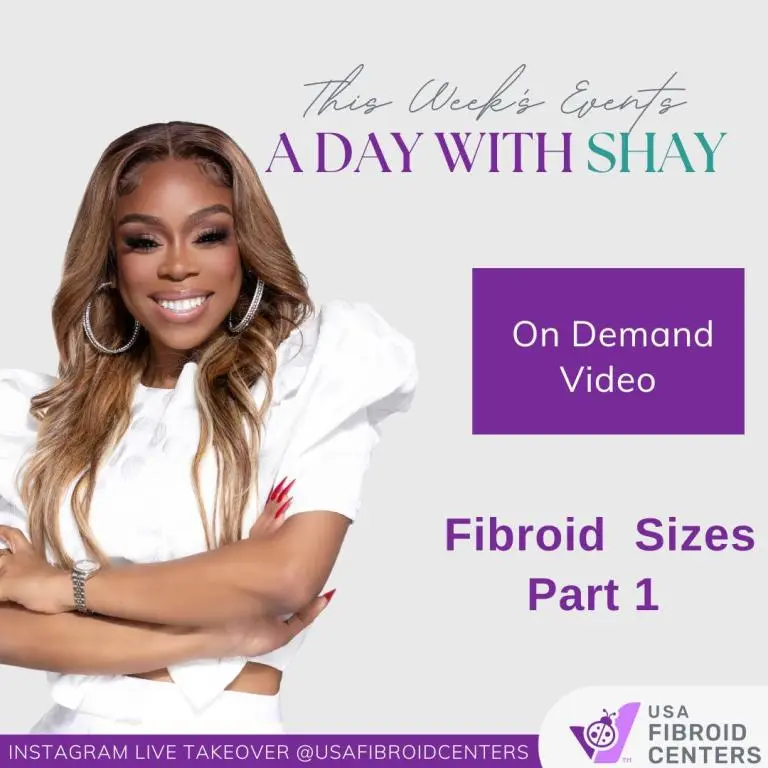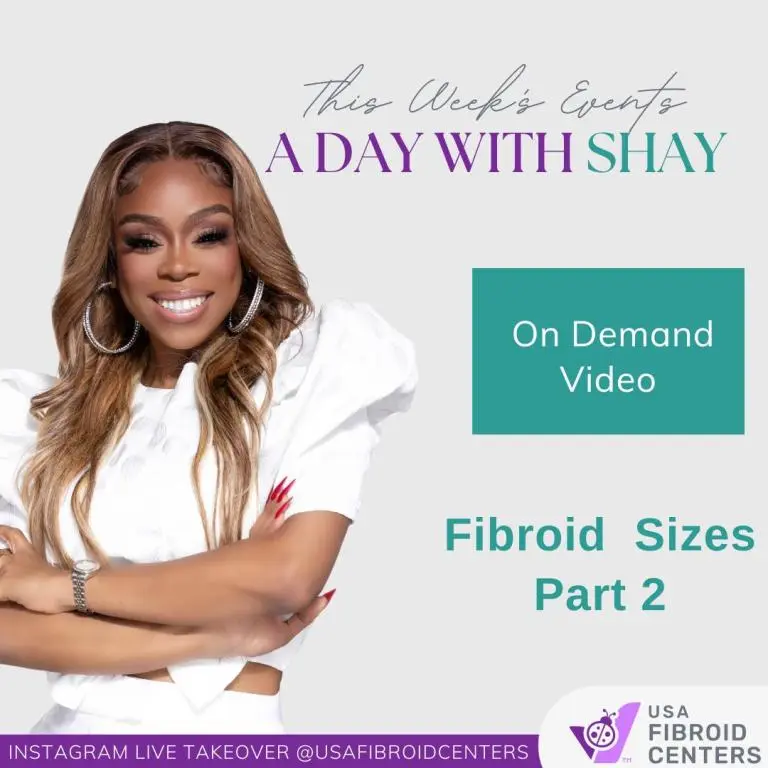 In the two-part series, "Fibroid Sizes" Johnson shares how myomectomy treatment impacted her pregnancy.
 One of the negatives of myomectomy is that some fibroids may be inoperable based on their size and location. Also, fibroids can reoccur after the procedure. 
The most dramatic impact that the myomectomy had on Johnson's life was she couldn't have a natural birth of her daughter.
Unfortunately, Johnson wasn't aware of uterine fibroid embolization (UFE). That's one of the reasons Johnson is passionate about talking about fibroids and treatment.
Relief from Fibroid Pain
If you relate to Johnson's story, we can help you take the first step toward awareness so you can get the care and information about the options you deserve.
We offer both in-office and virtual visits to discuss the options that are right for you.