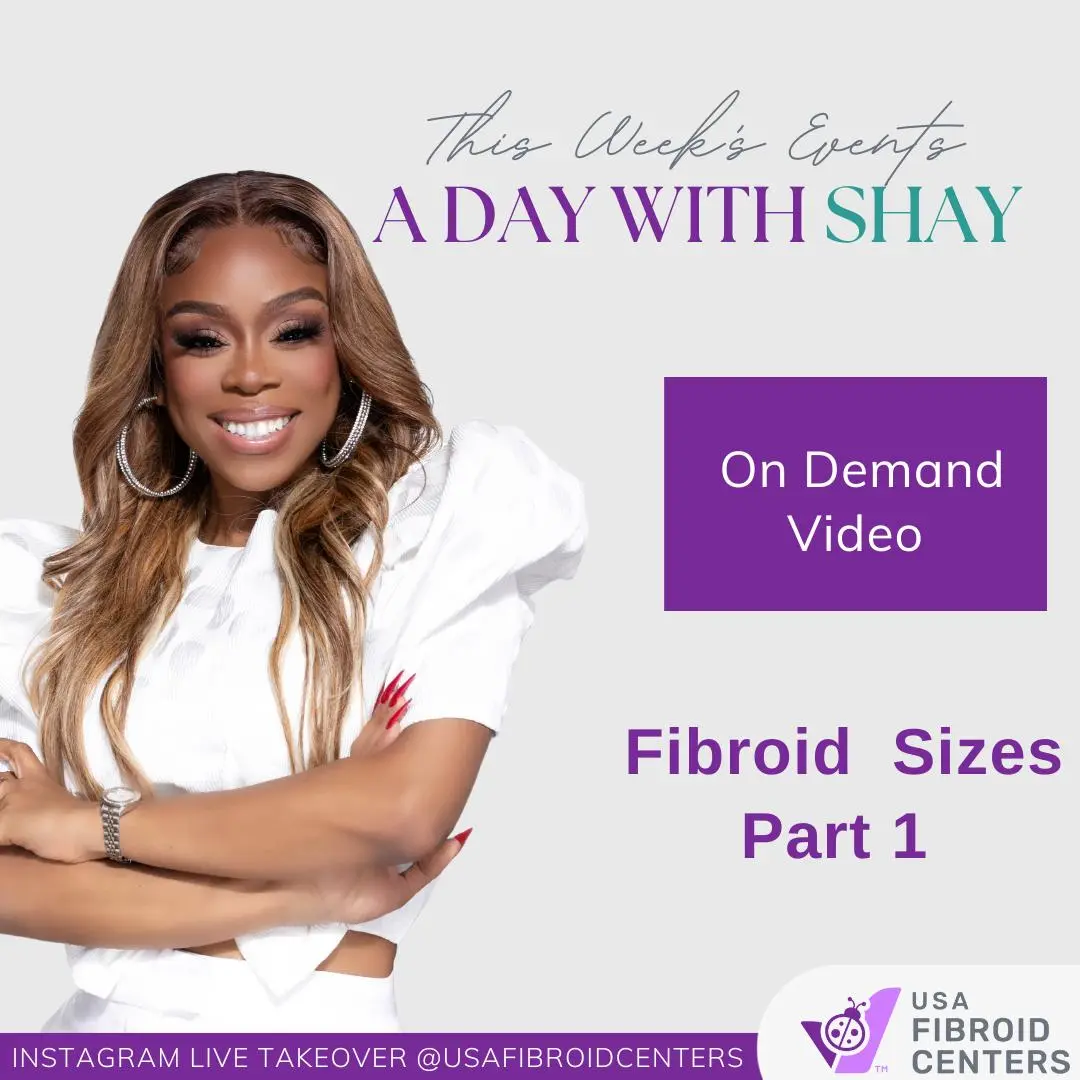 Fibroid Sizes Part 1: On Demand Video
If you missed this episode of Shay Johnson,  A Day With Shay Live Instagram takeovers, check out her video as she talks about fibroid sizes, and how they affected her battel with fibroids.
Uterine fibroids can vary in size from as small as a seed to as large as a melon, and they can develop as multiples. Whereas a single fibroid may be less than an inch, groups and clusters of fibroids can be much larger. It is also possible for individual fibroids to grow very large in some cases.
In this video, Shay talks about the impact her myomectomy had on her life.
Follow us on Instagram at @ usafibroidcenters