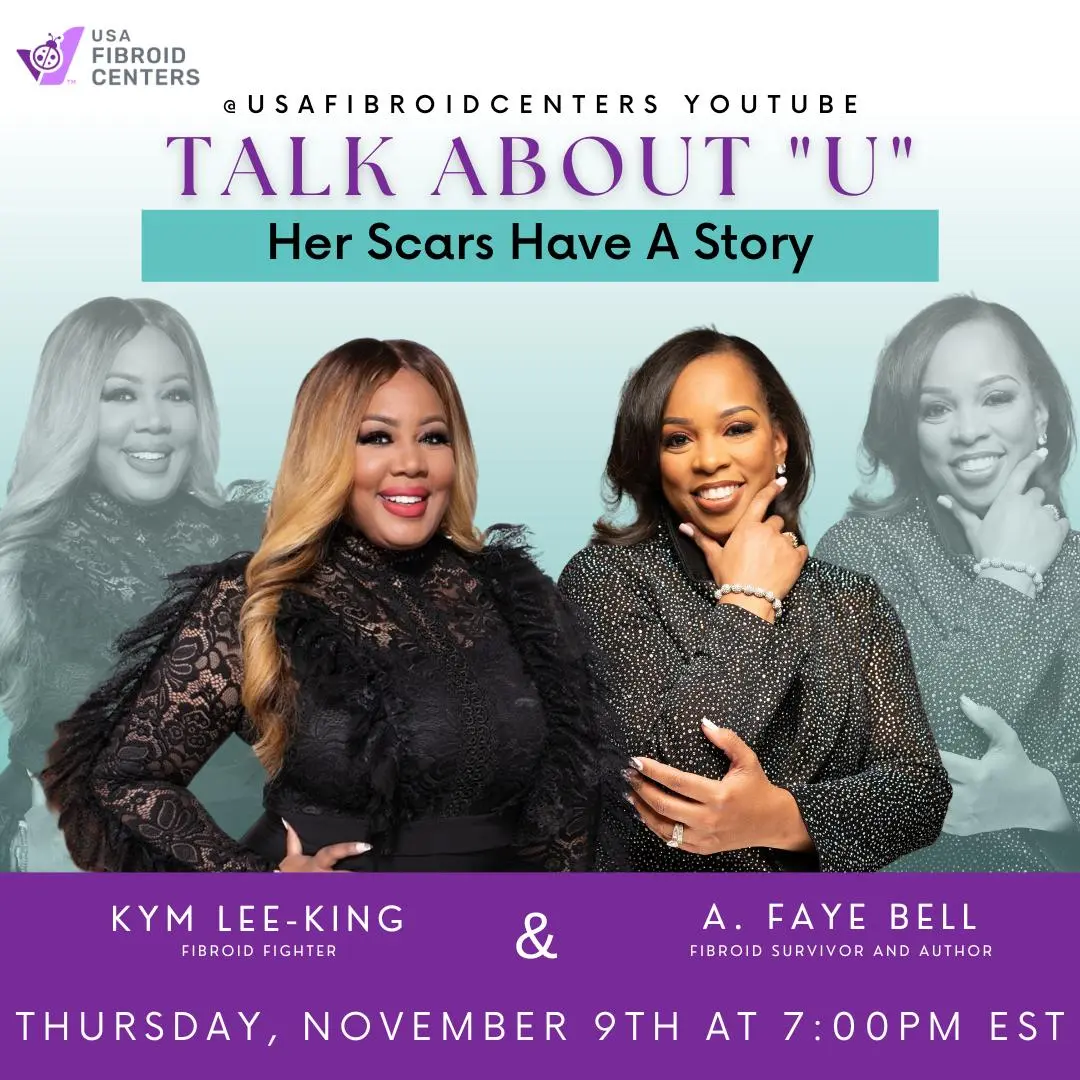 Talk About U: Author Faye Bell
Join USA Fibroid Centers' Ambassador Kym Lee as she hosts A. Faye Bell,  who is the business owner of A. Faye Bell & Associates, a sought-after Conference Speaker, Leadership Coach, Life Coach, and the First Lady of Greater Paradise Christian Center in Maryland.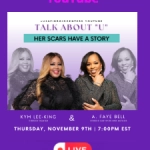 They will discuss her debut book, "My Scars Have a Story: Battling to Give Birth to Olivia."  The book is a heart-wrenching account of how modern medicine, faith, and humility inspire a happy ending. The discussion will also cover fibroids, their symptoms, and treatment.
Event happened November 9  at 7 P.M. Eastern Time
Talk About "U" is a safe place for women to have honest conversations about fibroids and how they affect every aspect of our overall well-being.
Follow us on YouTube & Instagram to make sure you don't miss out!
:

Join us on our YouTube by clicking more info!