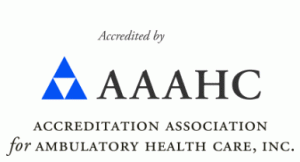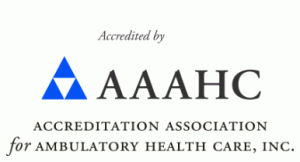 USA Fibroid Centers Location in Hallandale, Florida
Florida patients living in Hallandale now have access to a cutting-edge technique that is a non-surgical option for the treatment of uterine fibroids. USA Fibroid Centers specializes in Uterine Fibroid Embolization (UFE), a non-invasive procedure that allows women to experience relief from symptomatic fibroids.
Our team of specialists are passionate about spreading the word about UFE treatments. Some Hallandale-based gynecologists may tell you that surgeries such as hysterectomy or mymectomy are your only options to treat uterine fibroids. However, in many cases, this surgical procedure is medically unnecessary and involves a lengthy recovery that doesn't work for busy women.
If you're ready to learn about a different approach to the treatment of these benign growths, it's time to contact USA Fibroid Centers at our practice here in Hallandale, FL. We'll take the time to get to know your individual condition so that we can recommend the best treatment for you.
Uterine Fibroid Treatment Center
Uterine fibroids are growths that cause many uncomfortable or even painful side effects. It's not uncommon to experience heavy menstruation, bloating, and pelvic pain or pressure. Surgeries like myomectomy and hysterectomy are common treatments for uterine fibroids. But, surgery is not your only option for the treatment of uterine fibroids as UFE is now available.
When you meet with a specialist at our national network of outpatient medical centers, you'll learn the many benefits that UFE presents, including:
FDA approval
Faster recovery
No hospitalization
No stitches
Intact uterus
Quick procedure
This procedure even allows you to return to normal activities within one to two weeks. With these advantages, you'll soon see that UFE is the perfect solution for women who don't want a lengthy recovery process after their uterine fibroid treatment.
The procedure is straightforward, taking only 30 to 45 minutes. When you come to our practice, our specialists will find the location of your fibroids using an ultrasound technique called fibroid mapping. On the day of your procedure, your doctor will insert a catheter through a small incision on your thigh. This catheter goes into the artery supplying blood to the fibroid and releases small particles that block blood flow. As a result, the fibroid shrinks and eventually dies.
Schedule Your Appointment with a Fibroid Specialist in Hallandale, FL
We believe all women deserve a non-surgical option for the treatment of uterine fibroids. That's why we're proud to offer Uterine Fibroid Embolization at all of our USA Fibroid Centers throughout the country. When you visit us at our Hallandale, FL, location, you'll meet one-on-one with a fibroid specialist who can answer all your questions and assess your condition to determine the best course of treatment.
If you're ready to live your life free from the pain or inconvenience of uterine fibroid symptoms, we invite you to schedule your appointment today. You can also contact our Hallandale office at 754.999.9451. Our interactive map navigation shows you where our treatment center in Hallandale is located. Plus, you can click on it to get detailed driving directions. We look forward to treating you soon!