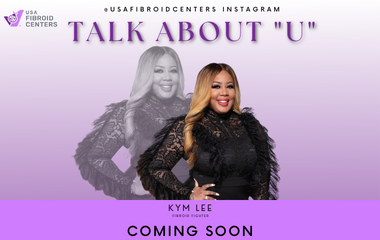 Talk about "U" in August with Kym Lee!
Talk About "U" is a safe place for women to have honest conversations about fibroids and how they affect every aspect of our overall well being. Fibroid Ambassador Kym Lee will be holding this week's live IG event.
All speakers will be offering personal perspectives and valuable information about fibroids and treatment options.
Follow us on Instagram to make sure you don't miss out!
Coming Soon