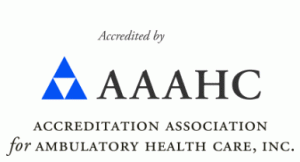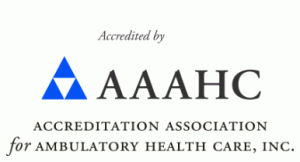 USA Fibroid Centers Location on Dyckman Street in New York
The majority of women struggling with uterine fibroid symptoms don't realize there is a non-surgical procedure available. At USA Fibroid Centers, we believe women should have every option accessible to them before deciding on their fibroid treatment. Our Dyckman Street location here in New York City specializes in the innovative Uterine Fibroid Embolization (UFE) procedure.
UFE offers benefits like no hospitalization and preservation of your uterus. Other New York area gynecologists may recommend a hysterectomy for the treatment of uterine fibroids, but UFE is a simple, straightforward procedure that allows patients to go home the same day as treatment.
If you're ready to learn about the gold standard in minimally invasive fibroid treatment, it's time to make your appointment at our Dyckman Street clinic. You'll meet with one of our fibroid specialists right away, who will work with you to create an individualized approach to treating your uterine fibroids.
Non-Invasive Uterine Fibroid Treatment
Uterine fibroids are a condition that many women develop during their childbearing years. These benign growths can cause symptoms like heavy periods, pelvic pain or pressure, or bloating. These symptoms can be so severe that you may have to miss work or other activities you enjoy. If you're looking for treatment, it's important to realize that fibroid surgeries like myomectomy and hysterectomy are not your only options.
UFE is a non-invasive procedure that can be performed right here in our Dyckman Street outpatient facility. The total length of treatment is only 30 to 45 minutes, and you can go home shortly afterward.
When you meet with our fibroid experts, they'll first locate your uterine fibroids using an advanced ultrasound — a process known as fibroid mapping so that you and your doctor can make a plan for treating your fibroids. The actual UFE procedure involves the following:
A small incision on your upper thigh is used to insert a catheter into arteries supplying blood to the uterine fibroids.
Particles are released through the catheter into the arteries to block blood from reaching the fibroids.
The fibroids will begin to shrink without their blood supply.
Once finished, the doctor applies a small bandage to the incision site, as the incision is small enough to not require stitches.
After one to two weeks, you can go about your normal, everyday activities. This makes UFE an excellent option for busy, working women, caregivers, and others who don't want to have a long recovery time.
Make Your Appointment with USA Fibroid Centers on Dyckman Street in NYC
No one should have to deal with symptomatic uterine fibroids. USA Fibroid Centers is proud to provide conveniently located outpatient clinics throughout the country, including our Dyckman Street office right here in New York City to help relieve the symptoms caused by fibroids.
Once you schedule your consultation, our fibroid specialists will confirm your diagnosis and discuss available treatment options with you. They'll also work with you to determine if UFE is the right choice for you. They will also go over the entire procedure and recovery process and answer any questions you have.
We look forward to meeting you at our Dyckman Street clinic. Use the map navigation on this page to find our location and receive detailed directions. Scheduling an appointment is simple too — just use our online portal or give us a call anytime.