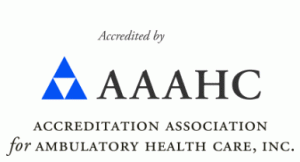 Fibroid Treatment in Bensonhurst, NY
If you are experiencing painful or unpleasant effects caused by uterine fibroids and live in the Bensonhurst neighborhood of Brooklyn, we are here to help. Fibroid symptoms include heavy periods, severe cramping, painful sex, and low energy levels.
If you've been avoiding the doctor because you don't want to undergo surgery, we understand. The good news is there's a less-invasive, outpatient treatment available called Uterine Fibroid Embolization (UFE). At USA Fibroid Centers, we want you to know that hysterectomy, the surgical removal of the uterus, is not your first or only fibroid treatment choice. 
Schedule Your Consultation in Bensonhurst
Uterine fibroids are the most common type of abnormal growth in or around the uterus. Although fibroids are not cancerous, they do have the potential to harm surrounding organs, impact fertility, and cause painful or uncomfortable symptoms.
It is possible to develop a single fibroid or multiple growths, with some fibroids weighing more than twenty pounds. The type, size, location, and number of fibroids can impact which symptoms occur, as well as their severity. In some cases, you may not experience any symptoms at all.
We recommend seeking treatment when uterine fibroid symptoms are interfering with your career, sex life, self-esteem, or social interactions. USA Fibroid Centers offer state-of-the-art facilities for fibroid treatment in Bensonhurst, NY. 
Minimally-Invasive Bensonhurst, NY Uterine Fibroid Treatment 
At USA Fibroid Centers, our team aims to educate others about a less invasive, lower-risk, non-surgical treatment that allows the uterus to remain intact. Uterine Fibroid Embolization, approved by the FDA, involves a much shorter recovery time than surgery of only one to two weeks.  We offer a convenient medical center to have this performed that doesn't require hospital stay.

Our highly qualified fibroid doctors perform Uterine Fibroid Embolization in state-of-the-art facilities in the Bensonhurst neighborhood of Brooklyn. After confirming your diagnosis, we use an advanced ultrasound method called fibroid mapping to locate your fibroids. Treatment takes between 30 to 45 minutes and is performed under light sedation:
Fibroid experts numb a portion of your upper thigh, then make a small incision

Embolic material is injected through a tiny catheter into the uterine artery to block blood flow to the fibroids

Once cut off from blood flow and nutrients, the fibroid(s) will shrink and eventually die

The injected material remains permanently in the blood vessels at the fibroid site, making it unlikely that the fibroid will regrow in the future

Afterwards, all you'll need is a small bandage (no stitches) 
It is easy and convenient to stop into our office to learn more about our fibroid treatments in Brooklyn NY. We are close to public transportation and surrounded by local businesses, restaurants, and retail shops. To discover whether you are a candidate for Uterine Fibroid Embolization, schedule an appointment today to meet with one of our fibroid specialists. You'll soon learn that treatment with us is performed with skill, state of the art technology, and the highest regard for your comfort.
Looking for a Bensonhurst, NY Fibroid Specialist?
As the number-one fibroid treatment care facility, we have dozens of clinics across the country. Our highly-rated  fibroid specialists provide expert care performing Uterine Fibroid Embolization (or Uterine Artery Embolization). Our doctors carry the primary goal of helping patients avoid any unnecessary invasive treatment and find relief from fibroid symptoms.

Our Fibroid Doctors
Beginning Your Fibroid Treatment in Bensonhurst near Brooklyn
USA Fibroid Centers operates from a state-of-the-art facility staffed with compassionate fibroid specialists. Allow us to find the right uterine fibroid treatment plan for you. From consultation to recovery, our fibroid specialists in Brooklyn provide comfortable, comprehensive care. 
Medical procedures can be stressful, particularly when dealing with fibroid symptoms. Our knowledgeable team work to ensure you're supported every step of the way. We put you at ease by answering your questions and reassuring you about your fibroid treatment options in Brooklyn. 
Confirm your Insurance Coverage for Fibroid Treatment

Contact USA Fibroid Centers in Brooklyn to talk to our team to work with you on maximizing your insurance benefits. We'll guide you in completing the required paperwork for approval with your provider. We also offer a range of financing options, including CareCredit. The USA Fibroid Centers team is committed to helping you get the care you need.
As Bensonhurst fibroid specialists, we work with a range of insurance providers. Don't see your provider? Call us at 347.707.7430. We also offer affordable payment options.

How to Get to Our Fibroid Center in Bensonhurst, NY
You'll find our Brooklyn area center at 2444 86th Street, Suite A. We're across the street from The Church of Jesus Christ of Latter-Day Saints.
Nearby Areas We Serve:
Gravesend

Bath Beach

Homecrest

Mapleton

Dyker Heights
Fibroid Center Near Gravesend: Our center is about a 4-minute, 0.8-mile drive along 86th Street.
Fibroid Center Near Bath Beach: We're around a 1.3-mile drive from Bath Beach. Take Bath Avenue, and you'll be here in approximately 9 minutes. 
Fibroid Center Near Homecrest: When you're coming from Homecrest, we're about 1.8 miles away. Take Avenue T, and you'll arrive here in roughly 14 minutes.
Fibroid Center Near Mapleton: From Mapleton, we're about a 1.8-mile drive. Take West 12th Street and arrive in around 11 minutes.
Fibroid Center Near Dyker Heights: Our center is approximately a 13-minute, 2.3-mile drive along 75th Street/Bay Ridge Parkway and Stillwell Avenue. 
Book your Bensonhurst, NY Fibroid Treatment Today 
If uterine fibroid symptoms are negatively impacting your daily activities, our fibroid specialists are here to help. At USA Fibroid Centers, our specialists strive to raise awareness about this effective, non-surgical treatment that can preserve your uterus and ovaries, alleviate symptoms, and quickly get you back to living life to its fullest. To book an appointment with one of our representatives to discuss uterine fibroid treatment in Bensonhurst, NY, simply use our convenient online scheduling form.