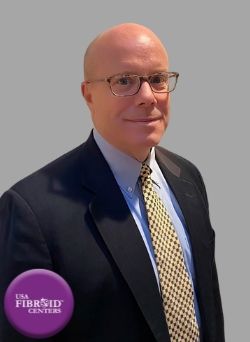 Peter Smith, M.D.
Certifications
1988- National Board of Medical Examiners
1992- American Board of Radiology, Diagnostic Radiology
1995- American Board of Radiology Vascular / Interventional Radiology
2012- RVT(VT) American Registry Diagnostic Medical Sonography
Professional Affiliations
Tennessee Radiologic Society (1993)
Memphis Angiography Club (1994)
Society of Interventional Radiology (2001 – present)
American College of Phlebology (2003 – present)
Biography
About Peter Smith, M.D.
Dr. Peter Smith has been actively practicing for over 10 years. He graduated from the University of Notre Dame in 1983 where he then went on to pursue his medical education requirements. In 1991, Dr. Smith was Chief Resident of Diagnostic Radiology at Massachusetts General Hospital.
The following year he accepted a fellowship in GI/GU interventional radiology, followed by a second fellowship in vascular/angiography at Massachusetts General Hospital. Since 1999, he has worked at various medical facilities in the northeast. He has experience in both interventional radiology, vascular medicine, and angiography.
Dr. Smith is dedicated to his patients and is always working to find more innovative and effective treatment methods. We are very lucky to have Dr. Smith on our team of skilled physicians. Dr. Smith will be seeing patients who are in need of fibroid treatment in the New York area.