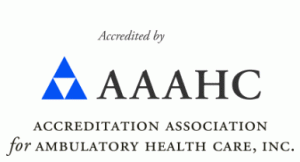 Fibroid Treatment in Williamsburg, Brooklyn, NY
We believe that no one should have to live with the debilitating effects of uterine fibroids. Common fibroid symptoms include heavy and prolonged periods, severe menstrual cramps, frequent urination, and a diminished sex life. If you are avoiding discussing the topic with your doctor because you believe a hysterectomy is the only available treatment, we have good news. At USA Fibroid Centers, our specialists offer an effective, non-surgical treatment called Uterine Fibroid Embolization (UFE) that can preserve your uterus and potentially eliminate painful, unpleasant, and unpredictable symptoms. Before you make a final treatment decision, be sure to learn about all your available fibroid treatments in Williamsburg, Brooklyn.
Uterine fibroids, also known as leiomyomas or myomas, are noncancerous tumors that commonly develop in the muscular cells of the uterus. Although not generally considered dangerous, fibroids can cause harm to surrounding organs and even impact fertility. Women can develop a single fibroid or multiple growths, ranging in size from that of a tiny pea to weighing more than twenty pounds. While you may not experience fibroid symptoms yourself, the type, size, location, and number of fibroids all determine which symptoms occur, along with their severity.
Uterine fibroid symptoms can include:
Anemia-induced fatigue
Pelvic or lower back pain
Constipation
Stomach bloating
Severe cramps or pelvic pressure
Learn more about symptoms
If you want to discover state-of-the-art facilities and specialized fibroid treatment in Graham Ave, Brooklyn, we encourage you to schedule an appointment
Schedule A CONSULTATION Online in Graha
Minimally-Invasive Uterine Fibroids Treatment in Williamsburg, Brooklyn, New York
Unfortunately, many patients are not informed of all available treatment options. Some are even under the impression that a hysterectomy is the only way to resolve symptomatic fibroids. We want to educate the community about Uterine Fibroid Embolization –– the gold standard in fibroid treatment. UFE is performed as an outpatient procedure, involves less risk than surgery, and allows you to keep your uterus, avoid early menopause, and preserve your fertility.
At USA Fibroid Centers in Williamsburg, Brooklyn, our top interventional radiologists perform Uterine Fibroid Embolization in state-of-the-art facilities. Treatment takes between 30 and 45 minutes. You can expect the following:
To locate your fibroids, we use an advanced ultrasound method called fibroid mapping
General anesthesia is not required
After numbing the area, our interventional radiologist makes a tiny incision in your upper thigh
We then inject embolic material through a tiny catheter into the uterine artery, which blocks blood flow to the fibroid(s)
Once cut off from blood flow and nutrients, the fibroid(s) will shrink and eventually disappear
Afterwards, all you'll need is a Band-Aid, a ride home, and one to two weeks of recovery time
The injected material remains permanently in the blood vessels at the fibroid site, making it unlikely that the fibroid will regrow in the future
To learn more about Uterine Fibroid Embolization, schedule a consultation in our centrally situated office. We are easily reached via public transportation, and conveniently surrounded by local businesses and restaurants. In Williamsburg, Brooklyn off Graham Ave. at USA Fibroid Centers involves personalized attention and unparalleled medical skill.
Looking for a New York Fibroid Specialist in Williamsburg, Brooklyn?
We are proud to be America's #1 fibroid specialists with dozens of clinic locations across the country. Our highly-rated Brooklyn fibroid specialists want you to avoid unnecessary surgery. Our individualized, compassionate approach to patient care is designed to help you find the best treatment option possible for your unique situation.
Our Fibroid Doctors
Related Fibroid Articles:
7 Reasons Why We Ignore Fibroid Symptoms
How to Avoid Complications from Fibroid Surgery
Rediscover Life After UFE!
Are You a Good Candidate for UFE Treatment?
Beginning your Fibroid Treatment in Brooklyn on Graham Avenue
USA Fibroid Centers provides first-rate, minimally invasive fibroid treatment on Graham Avenue at our state-of-the-art Brooklyn facility. We aim to have you feel supported from the first visit to the end of your UFE treatment.
Our Brooklyn fibroid specialists understand that a diagnosis of uterine fibroids can be concerning. Thanks to their experience and knowledge, they will put your mind at ease as they go over your fibroid symptoms.
Schedule A CONSULTATION Online
How to Prepare for your Visit
When you speak with one of our fibroid specialists, they will help you understand what to expect during the procedure and walk you through the recovery steps. They will answer your questions about your fibroid treatment to alleviate any worry.
To help your fibroid specialist provide the best results, you can follow the guidelines and bring the following documents for your Brooklyn fibroid treatment appointment:
Your photo ID

Insurance card

Medical records related to prior fibroid diagnosis or treatment

List of medications you are currently taking, including supplements
Your Brooklyn fibroid specialist will ask you to avoid certain things 24 hours before your UFE treatment:
Blood thinners, including over-the-counter pain relievers

Alcohol

Tobacco 

Eating processed foods

Caffeine 
In the 3 hours leading up to your procedure:
continue all other prescribed medications

drink only clear liquids 
You will need to bring a driver with you because the Brooklyn fibroid specialist will have you lightly sedated during the UFE treatment.
Confirm your Insurance Coverage
USA Fibroid Center's team of insurance specialists will work with you to maximize your insurance benefits.
 As your Brooklyn fibroid specialists, we partner with a large number of insurance providers. If you don't see your provider on our extensive list, call us locally at 646.837.7024.
How to Get to Our Graham Avenue Fibroid Center in Brooklyn, NY

Our Graham center is at 27 Graham Avenue, about a block from the Post Office on Debevoise Street.
Nearby Areas We Serve:
Broadway Triangle

South Williamsburg

East Williamsburg

Sumner Houses

Bushwick
Fibroid Center Near Broadway Triangle: We are less than a mile from Broadway Triangle, and about a 7-minute drive down Flushing. 
Fibroid Center Near South Williamsburg: Our center is about a 10-minute, 1.1-mile drive via Harrison and Flushing.
Fibroid Center Near East Williamsburg: From East Williamsburg, our center is only about a 10-minute, 1.7-mile drive. Take Varick Avenue to Johnson, then Avenue of Puerto Rico to Graham. 
Fibroid Center Near Sumner Houses: Our center is about a 1-mile, 9-minute drive from Sumner Houses via Broadway.
Fibroid Center Near Bushwick: We are only about a 15-minute, 1.8-mile drive from Bushwick when you take Evergreen and Flushing. 
Book Your Brooklyn, NY, Fibroid Treatment Today
If uterine fibroid symptoms are negatively affecting your life, there's no need to suffer any longer. After having Uterine Fibroid Embolization at USA Fibroid Centers, you'll rediscover life without painful, uncomfortable, and unpredictable symptoms. To consult with one of our top fibroid specialists, simply book an appointment using our convenient online scheduling form.