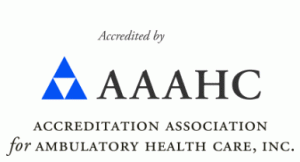 Fibroid Treatment in Bushwick, Brooklyn, New York
If you are experiencing uterine fibroid symptoms — such as heavy periods, severe menstrual cramps, low energy levels, or frequent urination — you might want to ask your doctor if fibroids are causing your discomfort. Although many women don't believe they are at risk, 70 to 80% will develop fibroids before they turn 50.
Some individuals avoid the doctor because they think that hysterectomy –– complete surgical removal of the uterus –– is the only available treatment.
The good news is you can get non-surgical fibroid treatment in Bushwick Brooklyn. We offer a less invasive, lower risk, non-surgical treatment called Uterine Fibroid Embolization (UFE). Before making your treatment decision, you should know that UFE is an effective, outpatient procedure that can preserve your uterus, relieve painful and unpleasant symptoms, and get you back to enjoying your life.
Uterine fibroids, a type of benign growth found on the uterus, commonly affect women during their reproductive years. Fibroids can appear individually or as multiples, ranging in size from that of a tiny pea to as large as a watermelon –– with the largest ones weighing over 20 pounds.
Although not cancerous, fibroids can cause harm to the surrounding organs and, in some cases, impact fertility. The type, size, location, and number of fibroids can impact which symptoms occur, as well as their severity. Some individuals don't experience symptoms at all.
Schedule Your Consultation in Bushwick
Common fibroid symptoms include:
Anemia-induced fatigue
Pelvic or lower back pain
Constipation
Protruding abdomen or belly
Severe cramps or pelvic pressure
Learn more about symptoms
Our fibroid doctors in Bushwick Brooklyn recommend seeking treatment when your symptoms are interfering with your career, sex life, self-esteem, or social interactions. We can help by offering unparalleled skill and experience at state-of-the-art facilities for fibroid treatment in Bushwick, NY
Get Uterine Fibroid Treatment at Our Fibroid Center in Bushwick, Brooklyn, NY
At USA Fibroid Centers in Brooklyn, our interventional radiologists perform a non-surgical treatment that involves less risk and a significantly shorter recovery time than fibroid surgery. Most patients are able to return to normal activity within one to two weeks. Uterine Fibroid Embolization leaves the uterus and ovaries intact.
Our highly qualified specialists perform Uterine Fibroid Embolization in state-of-the-art facilities. Unlike some other Brooklyn fibroid removal specialists, we use fibroid mapping –– an advanced ultrasound method –– to locate your fibroids. UFE treatment takes between 30 to 45 minutes and is performed under light sedation. You'll remain calm and comfortable the entire time.
What to expect during UFE:
After numbing the area, our interventional radiologist makes a small incision in your upper thigh
Embolic material is injected through a tiny catheter into the uterine artery, which blocks blood flow to the fibroids
Over time, the fibroid(s) will shrink and eventually die
The injected material remains permanently in the blood vessels at the fibroid site, making it unlikely that the fibroid will regrow in the future
Afterward, all you'll need is a small bandage on your incision before you head home
Stitches are unnecessary
To discover whether you are a good candidate for UFE, simply request an appointment to consult with one of our fibroid experts. In Bushwick, NY, fibroid treatments involve the highest regard for our patients' comfort and safety. We look forward to helping you rediscover life without the debilitating effects of fibroids.
Looking for a Fibroid Specialist in Bushwick, Brooklyn, NY?
At USA Fibroid Centers in Brooklyn, we want anyone experiencing fibroid symptoms to have easy and convenient access to our women's health specialists. That's why we offer dozens of clinics across the country. Our Bushwick Brooklyn clinic is located close to public transportation and surrounded by local businesses, restaurants, and retail shops.
As the #1 fibroid treatment experts in America, our highly-rated fibroid specialists want to help you avoid unnecessary, invasive treatment in Bushwick, NY — fibroid surgery included. You don't need a hysterectomy or myomectomy to improve symptoms and take back control of your life.
Our Fibroid Doctors
Related fibroid articles:
Why Are There Myths About Fibroid Treatment?
Period Cramps: Defining "Normal"
Choosing Between UFE and Hysterectomy
Beginning your Fibroid Treatment in Bushwick
Here at USA Fibroid Centers, we provide personalized care for fibroid treatment in Bushwick. Our skilled fibroid specialists can help put your mind at ease, knowing you will receive the care you need to help with recovery. From your initial consultation with the Brooklyn fibroid specialist to your aftercare visits, you will always receive compassionate care.
We understand that dealing with fibroid symptoms can be exhausting and anticipating medical treatment can also add to your stress. The fibroid specialists at USA Fibroid Centers help alleviate stress by answering questions and preparing you for your treatment.
How to Prepare for your Visit
When you meet with your fibroid specialist, you will talk about your treatment options and get answers to any questions you may have. You will also go over the details of your UFE treatment and what to expect during recovery.
When you arrive for your fibroid treatment at our Bushwick location, you will need to bring specific documents:
A government-issued photo ID

Proof of insurance

A list of current medications, including herbal supplements and vitamins

All medical records regarding previous fibroid treatments
To get the best results, your fibroid specialist will want you to follow specific guidelines prior to the procedure.
Stop taking any blood thinners, including any over-the-counter pain relievers

Do not consume alcohol and tobacco products

Avoid eating solid and processed foods

Limit caffeine intake

Drink clear liquids only for up to three hours before the procedure
Ask your Brooklyn fibroid specialist about any other medications you are taking. 
Since you will be lightly sedated during the treatment, you will need to bring someone to drive you home afterward. If you have concerns or questions about the guidelines, you can talk to your fibroid specialist.
Confirm your Insurance Coverage
The USA Fibroid Center team of insurance specialists will assist in maximizing your insurance benefits. We are available to help you complete the necessary paperwork to get approved by your insurance provider. 
If you don't see your insurance provider on our extensive list, call us locally at 646.933.5765.
How to Get to Our Bushwick, Brooklyn, NY, Fibroid Treatment Center

Our Bushwick center is at 441 Knickerbocker Avenue, only a few blocks from the Police Department. 
Nearby Areas We Serve:
Ridgewood

Cypress Hills

Liberty Park

Glendale

Bedford-Stuyvesant
Fibroid Center Near Ridgewood: We are only about 1.1 miles from Ridgewood, or a 10-minute drive via Myrtle Avenue. 
Fibroid Center Near Cypress Hills: Our Bushwick center is about a 15-minute, 3.1-mile drive via Knickerbocker Avenue. 
Fibroid Center Near Liberty Park: From Liberty Park, you can take an 11-minute, 2-mile drive down Cooper Avenue to reach our center. 
Fibroid Center Near Glendale: Our center is less than 2 miles from Glendale; the drive takes about 15 minutes via Myrtle Avenue.  
Fibroid Center Near Bedford-Stuyvesant: We are about a 12-minute, 1.9-mile drive from Bedford-Stuyvesant via Greene Avenue. 
Book Your Bushwick, NY Fibroid Treatment Today
At USA Fibroid Centers, we believe everyone deserves to experience life free of fibroid pain, discomfort, and unpredictability. If uterine fibroid symptoms are negatively impacting your life, please make an appointment to meet with one of our specialists for fibroid treatment in Bushwick, NY.