Non-Surgical Fibroids Treatment in Yonkers, NY at  USA Fibroid Centers
Uterine fibroids are one of the most common yet least talked about women's health issues. In the United States, it's estimated that 26 million women between the ages of 15 and 50 have fibroids. The majority will have fibroids at some point in their lives. 
Not everyone with fibroids has symptoms. At least not at first. But as these benign growths continue to develop, they can cause serious issues that affect your day-to-day life. 
At our fibroid center in Yonkers, NY, our doctors treat uterine fibroids without surgery. We use an advanced treatment technique called uterine fibroid embolization, or UFE. 
With UFE, there's no scarring from an incision and no need for general anesthesia. We also perform the entire procedure at our conveniently located fibroid center, so you can enjoy premium medical care in a comfortable setting and head home the same day.
Personalized Care from Yonker's Best Fibroid Doctors
Our fibroid center is staffed by highly skilled interventional radiologists who specialize in treating fibroids with UFE. They bring their expertise and deep knowledge to every patient and are committed to helping women with fibroids experience long-lasting relief. 
At USA Fibroid Centers, we understand how uterine fibroids can impact your life. Symptoms can get in the way of both your personal and professional life, making it hard to work and enjoy an active social life.
Larger fibroids or fibroids that push against other organs can also be painful and uncomfortable. They can cause bleeding, frequent urination, and tiredness.
We're here to help you feel good again. 
When you come in for your appointment, you can expect compassionate care from everyone at our Yonkers, NY fibroid center. You'll be welcomed into our state-of-the-art facility, where your doctor can diagnose and treat your fibroids. 
You won't have to go to a hospital setting for care. Nor will you have to go through a lengthy post-surgery recovery. After the UFE procedure, you can go home that day with nothing more than a band-aid. 
Benefit from the Expertise of a Leading Fibroid Specialist in Yonkers, NY
Our Fibroid Doctors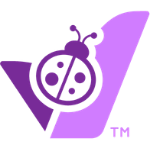 Imtiaz Ahmad
M.D.
View Profile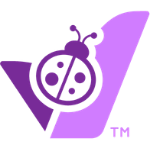 Yachao Zhang
M.D.
View Profile
UFE at Our Fibroid Center
UFE can alleviate fibroid symptoms without surgery, letting you return to your normal active lifestyle faster. It works by starving the fibroids of their blood supply, which causes them to shrink and eventually die. 
With this treatment technique, our fibroid specialists can treat multiple fibroids at once. During uterine fibroid embolization, your doctor will stop the flow of blood to all the fibroids that are growing on uterine tissue.
And because there's no need to remove the uterus, you won't lose your ability to have a successful pregnancy. 
See what our patients are saying about UFE at USA Fibroid Centers.
"It's been a year since I had my procedure. It was the best decision. So happy I HAVE NO PROBLEMS ANYMORE." – Kourney S.
How UFE Compares to Other Uterine Fibroid Treatments
UFE works by cutting off the blood supply to any existing fibroids. Because it addresses all of your fibroids at once, you can get lasting relief with one procedure. It's also effective for treating large fibroids, which is why so many women prefer it to surgical options and other treatments.
Here's a look at how UFE compares to myomectomy, hysterectomy, Acessa, and other treatments for fibroids.



For up to 95% of patients, UFE is effective at alleviating fibroid-related symptoms [National Institute of Health]
Insurance Coverage for Non-Surgical Fibroids Treatment in Yonkers, NY
UFE is recognized by the American College of Obstetrics and Gynecology (ACOG) as safe and effective for treating uterine fibroids. It's also FDA-approved and has been in use for over 25 years.
Because it's widely recognized as a leading uterine fibroid treatment, most insurance providers do cover the procedure. 
At our Yonkers, NY fibroids center, we accept most major insurance plans, including Medicare and some Medicaid plans. We also offer free insurance verification both online and over the phone.
When you book an appointment online, our scheduling tool will automatically verify your insurance for you.
We can also discuss affordable self-pay options that are available. Call (347) 474-3077 to speak with one of our helpful medical administrative assistants at our Yonkers, NY fibroid center. Nosotras hablamos español.
How to Get to Our Yonkers, NY, Fibroid Treatment Clinic
Our Yonkers center is at 2369B Central Park Avenue near CityMD Yonkers-Central Park Avenue Urgent Care. 
Nearby Areas We Serve:
Tuckahoe

Hastings-On-Hudson

Greenville

Scarsdale

North Riverdale
Fibroid Treatment Clinic Near Tuckahoe: From Tuckahoe, take Scarsdale Road. You can expect an 11-minute. 2.8-mile drive. 
Fibroid Treatment Clinic Near Hastings-On-Hudson: We're about a 10-minute, 3.4-mile drive east via Jackson Avenue.  
Fibroid Treatment Clinic Near Greenville: From Greenville, our center is only about a 4-minute, 1.2-mile drive south via NY-100 S/Central Park Avenue.  
Fibroid Treatment Clinic Near Scarsdale: Our center is only about 4 miles from Scarsdale. It takes about 13 minutes via Post Road.
Fibroid Treatment Clinic Near North Riverdale: You can expect a 20-minute drive if you're headed to our clinic from North Riverdale. You can take Sprain Brook Parkway N for about 10.5 miles.
Schedule an Appointment with a Fibroid Specialist Near You
USA Fibroid Centers is the leader in in-office, non-surgical fibroid care in the area. Our office is accredited by the Association for Ambulatory Health Care, and fibroid specialists are highly respected physicians in the Yonkers, NY area. 
Whether you're looking for relief from painful symptoms or want a solution that won't interfere with your ability to get pregnant, our expert team can help. Book an appointment today with the best fibroid doctor in Yonkers, NY. Schedule online or call (347) 474-3077. 
Frequently Asked Questions
What fibroid treatments does the USA Fibroid Center in Yonkers offer?
At the USA Fibroid Center in Yonkers we primarily offer Uterine Fibroid Embolization (UFE). This minimally-invasive technique targets fibroids by reducing their blood supply, leading to fewer symptoms and quick recovery, usually within 1-2 weeks.
How should I prepare for my appointment at the USA Fibroid Center in Yonkers?
For your UFE treatment in Yonkers, avoid specific medications, foods, and substances 24 hours prior. Please bring essential documents like your photo ID, medication list, prior fibroid treatment records, and insurance card. Ensure someone is available to drive you home after the procedure.
How can I consult with a fibroid specialist in Yonkers?
Schedule an appointment at our Yonkers clinic or opt for a telemedicine consultation. Our UFE procedure is less invasive than traditional surgeries, involves no incisions, and preserves the uterus.