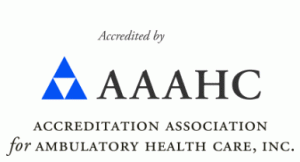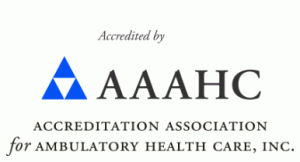 Uterine Fibroids Treatment in Jamaica, Queens, New York
The USA Fibroid Centers' medical team specializes in the treatment of uterine fibroids in Jamaica, Queens and beyond. We support women dealing with fibroid symptoms by providing a clear diagnosis and a minimally-invasive care option. Let us help you find a treatment option that suits your needs. Our interventional radiologists put their patients' comfort and care above all else.
Virtually Non-Invasive Fibroid Treatment on Queens Boulevard
According to the Society of Interventional Radiology, 44% of women in the U.S. are unaware of their non-surgical fibroid treatment options. At USA Fibroid Centers, we want to provide our patients with an option that fits their schedule, budget, and lifestyle. We understand how frustrating and worrisome it is to only be given a few options. In 2019, over 200,000 hysterectomies are still being performed each year, with a majority considered medically unnecessary. We provide Uterine Fibroid Embolization (UFE), a non-surgical, outpatient procedure for the treatment of uterine fibroids. Because of its minimally invasive approach, UFE has a shorter recovery period than a hysterectomy or myomectomy. Not only is recovery quicker, but UFE also allows your uterus to remain intact, giving women who want the ability to expand their family in the future.
Do I Have Uterine Fibroids?
It's shocking that 80% of women in the U.S. will develop uterine fibroids by the age of 50. Fibroids can cause debilitating symptoms negatively impacting her social, work, and personal life. When fibroids cause issues, they can result in symptoms such as:
Heavy, prolonged menstruation
Pain during sexual intercourse
Protruding abdomen or constipation
Low back or pelvic pain
Frequent urination
Difficulty emptying the bladder
Fatigue due to anemia
Having to buy and use a significant amount of feminine hygiene products
Constantly relying on over-the-counter pain medications to relieve pelvic pain or pressure
Our interventional radiologists can offer you a clear diagnosis and let you know if you have fibroids. Since every woman has a different experience, you may have some or all of the symptoms listed above. Our fibroid specialists will help you determine what causes your health issues and discuss your options.
How are Fibroids Diagnosed?
Uterine Fibroid Embolization (UFE) is performed by an interventional radiologist specializing in minimally invasive treatments. Fibroids are diagnosed by using advanced ultrasound technology; understanding their exact size and location can help your specialist create a personalized treatment plan that best fits your individual situation.
How is UFE Preformed?
Before your UFE procedure, your specialist will give you a light sedative and numb your incision area so you feel more comfortable. During UFE, your doctor makes a small incision and inserts a catheter into either the groin or wrist, that will transport particles to the fibroids. Live ultrasound guidance assists the doctor in finding the fibroids and threading the catheter into the arteries supplying the fibroids with blood. The particles will then block your fibroids' blood supply, shrinking them and relieving your symptoms.
What Can I Expect When I Choose UFE?
Before you choose UFE, you will have an initial consultation with one of our doctors. If you have MRI and ultrasound results from another provider, you should bring them with you. Your specialist can also conduct an ultrasound during your initial appointment. Our interventional radiologists will work with you to determine the next steps and explore all of your treatment options.
If you decide to get UFE, you will then schedule an appointment for the procedure. As an outpatient treatment, UFE allows you to go home the same day you receive it. You will need someone to help transport you home after your appointment, but most patients recover within a week or two. Your doctor will let you know what recovery time to expect.
Visiting Our Uterine Fibroid Treatment Center in Jamaica, Queens, NY
USA Fibroid Centers Jamaica serves patients in eastern Queens and surrounding areas such as Hempstead. We have locations throughout New York City accessible to patients in Manhattan, the Bronx, Brooklyn, and Queens. You may schedule an appointment at the center of your choice using our online booking tool. We're looking forward to seeing you soon!