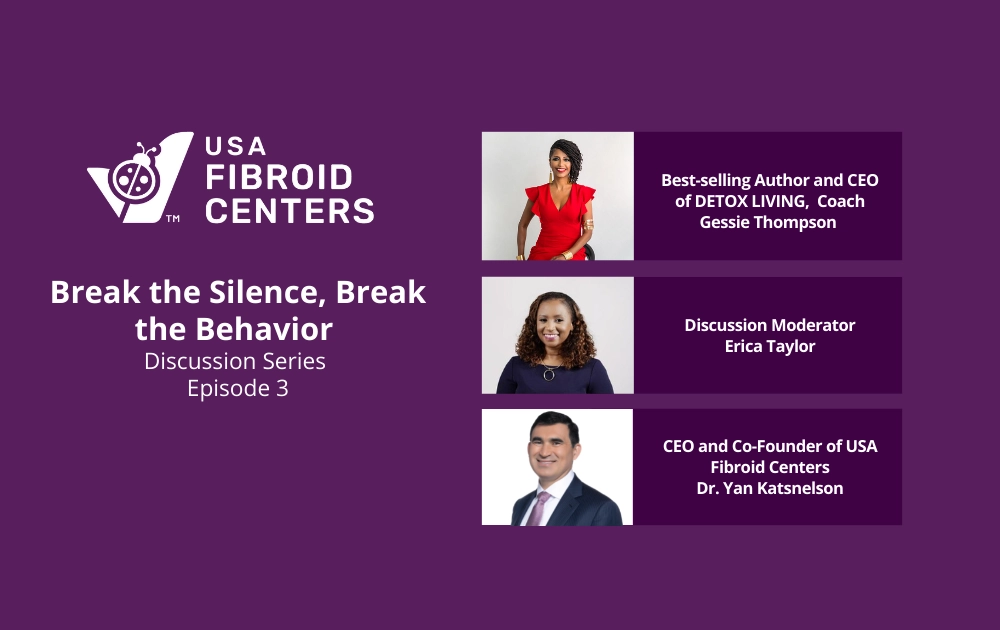 Tuesday, November 30th, 2021
Break the Behavior, Break the Behavior with Coach Gessie Thompson 
Coach Gessie Thompson, health coach and fibroids activist, took part in the new video discussion series "Break the Silence, Break the Behavior" sharing her fibroid and infertility struggles with Dr. Yan Katsnelson, Founder and CEO of Fibroid Fighters.  
Thompson suffered from fibroids for 14 years and the resulting infertility for ten years before successfully giving birth to her daughter. Her fibroid journey included 10 surgeries, five IVF cycles, a miscarriage and her heart stopping on the delivery table. Her story gained national attention and led to her publishing a bestselling book, Hope Beyond Fibroids: Stories of Miracle Babies & the Journey to Motherhood. "I want women to know that there is support for them," said Thompson. "We can't talk enough about fibroids."    
Listen to the entire interview here. 
About "Break the Silence, Break the Behavior"
The 2021 video series, "Break the Silence, Break the Behavior" offers in-depth interviews with legislators, health activists and celebrities. Its goal is to bring attention to the fibroid epidemic and its effect on women's health, emotional wellbeing, family lives, and careers.