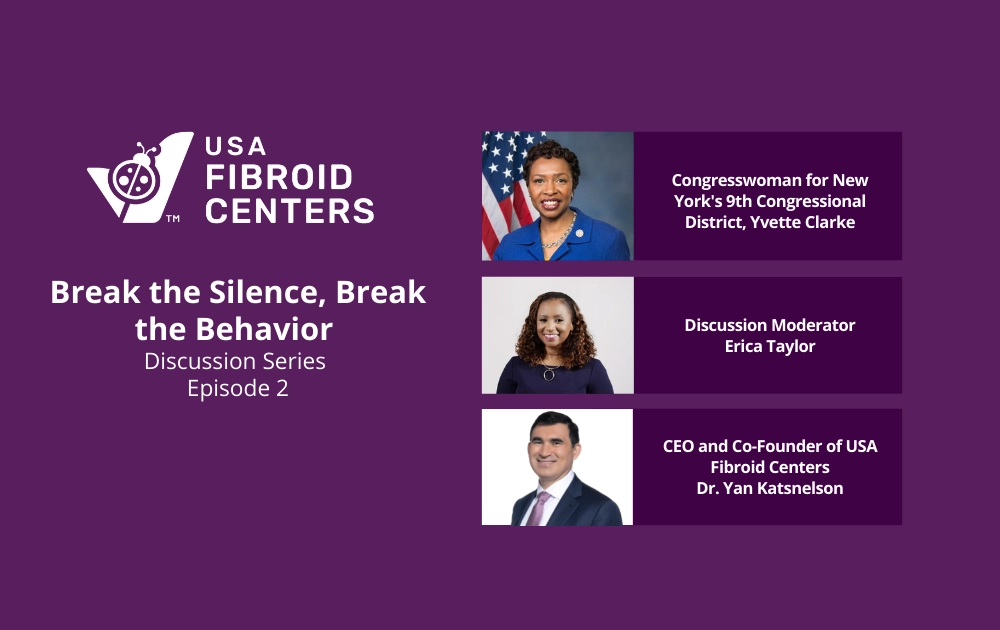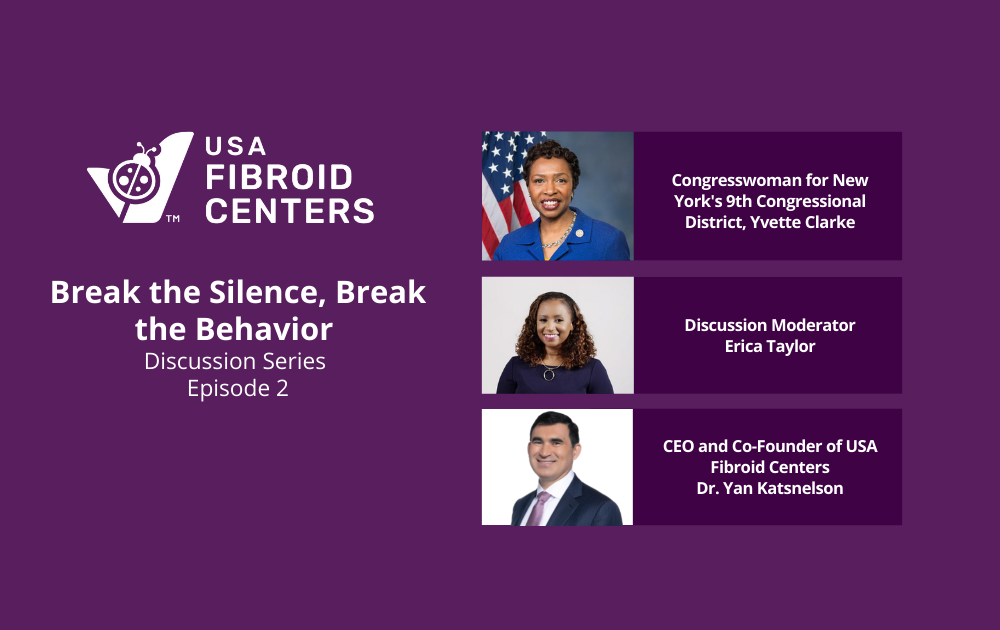 Tuesday, November 30th, 2021
Break the Silence, Break the Behavior with Congresswoman Yvette Clarke 
Join us as Fibroid Ambassador Erica Taylor talks with Congresswoman Yvette Clarke and Dr. Yan Katsnelson on the importance of the Uterine Fibroid Research & Education Act of 2021 and how the bill will help improve the lives of women suffering from fibroids.  
Congresswoman Yvette Clarke represents the 9th Congressional District in Brooklyn. Yvette Clarke accomplishments are many: she is the co-chair of the Congressional Caribbean heritage. Clarke chairs of the Homeland Cybersecurity, Infrastructure Protection and Innovation Subcommittee, under the jurisdiction of the House Committee on Homeland Security and was Chair of the powerful Energy and Commerce Committee during the 116th Congress. Clarke has been a member of the Congressional Black Caucus since coming to Congress in 2007 and today chairs its Immigration Task Force.  
The conversation centers around why access to quality healthcare for minor communities' matters, and what how we can provide more resources to minority communities. 
Listen to the entire interview here. 
About "Break the Silence, Break the Behavior"
The 2021 video series, "Break the Silence, Break the Behavior" offers in-depth interviews with legislators, health activists and celebrities. Its goal is to bring attention to the fibroid epidemic and its effect on women's health, emotional wellbeing, family lives, and careers.