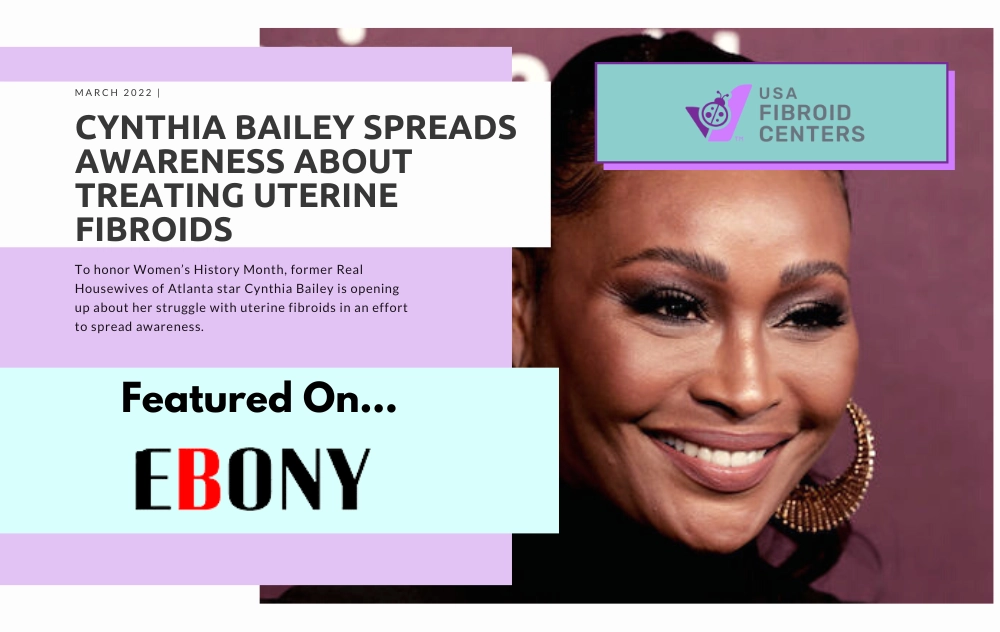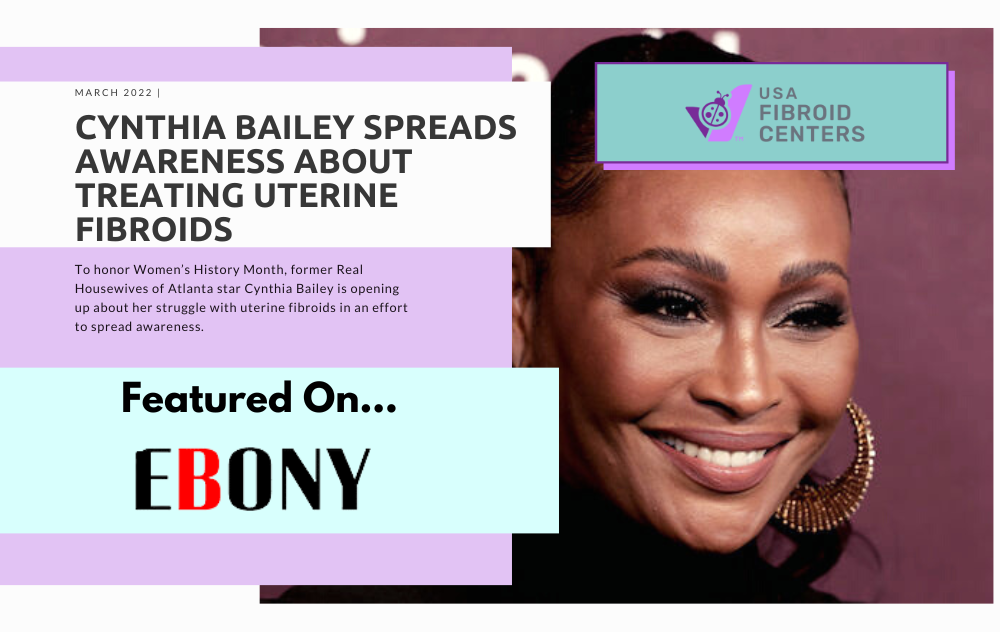 Tuesday, March 1st, 2022
To honor Women's History Month, former Real Housewives of Atlanta star Cynthia Bailey is opening up about her struggle with uterine fibroids in an effort to spread awareness.
Fibroids, which are benign tumors that grow in the uterus, disproportionately affect up to 80 percent of Black women by age 50.
In an interview Bailey, 55, opened up about her symptoms which included heavy bleeding, low sex drive, anemia, and fatigue. As the fibro
When it came to treating her symptoms, Bailey was adamant about not receiving a hysterectomy (removing the uterus). Through her own research, she discovered a treatment called Uterine Fibroid Embolization (UFE) which is minimally invasive and keeps the womb intact.
Read the entire article here:
https://www.ebony.com/lifestyle/cynthia-bailey-spreads-awareness/