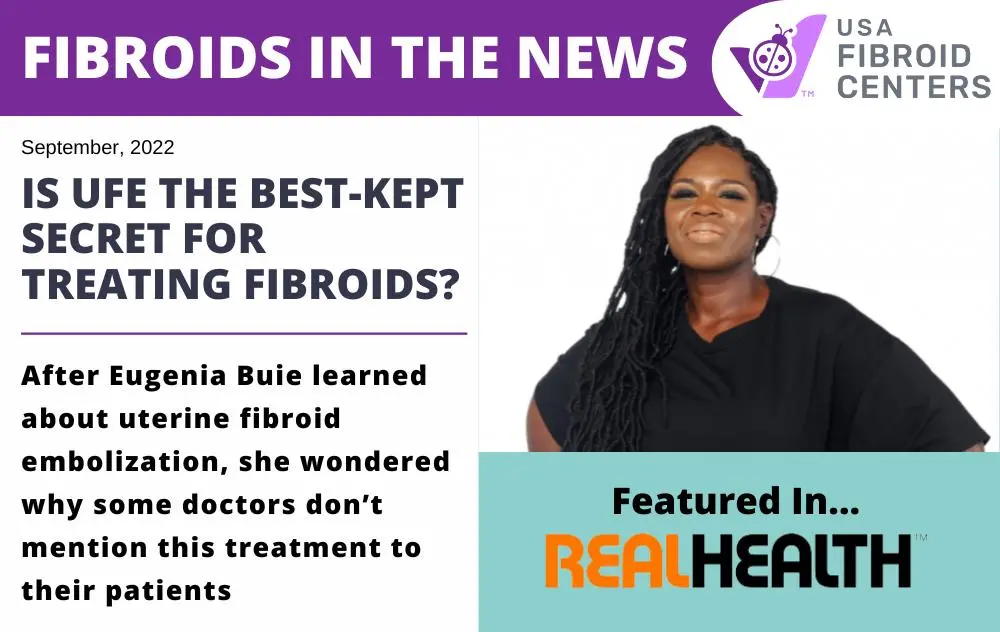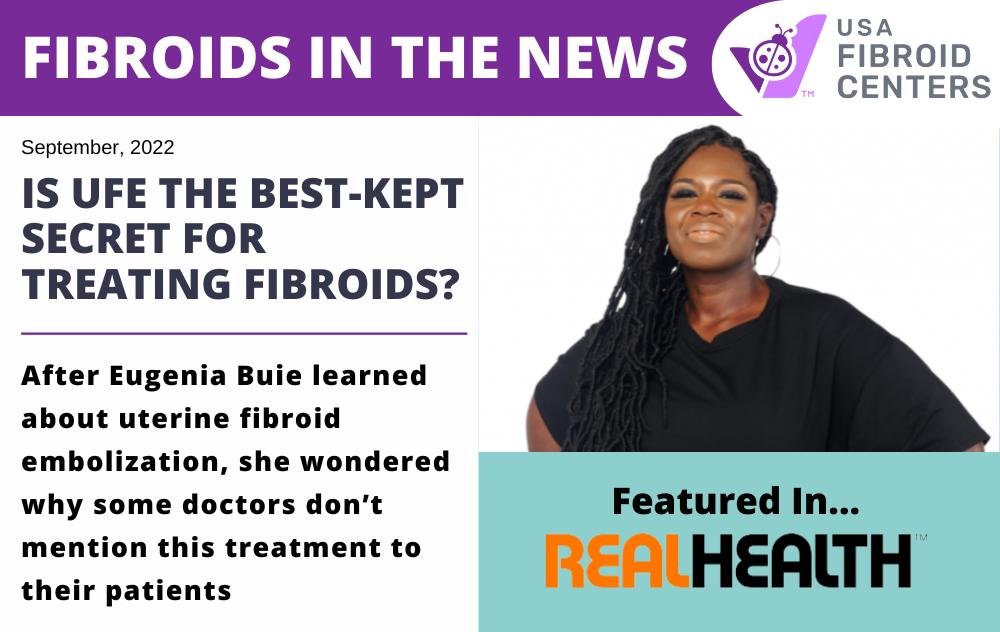 Wednesday, September 28th, 2022
After Eugenia Buie learned about uterine fibroid embolization, she wondered why some doctors don't mention this treatment to their patients. Like many women who aren't aware that they have these usually noncancerous tumors., Eugenia perceived symptoms triggered by fibroids such as heavy and prolonged bleeding, pelvic pain, and other health issues, she perceived these to be a normal part of their menstrual cycle.
Eugenia's doctors suggested a hysterectomy. "After that, I began to research the procedure, so when my new ob-gyn mentioned a hysterectomy and a myomectomy, I asked her, "What about the UFE?"
Read the entire article here.