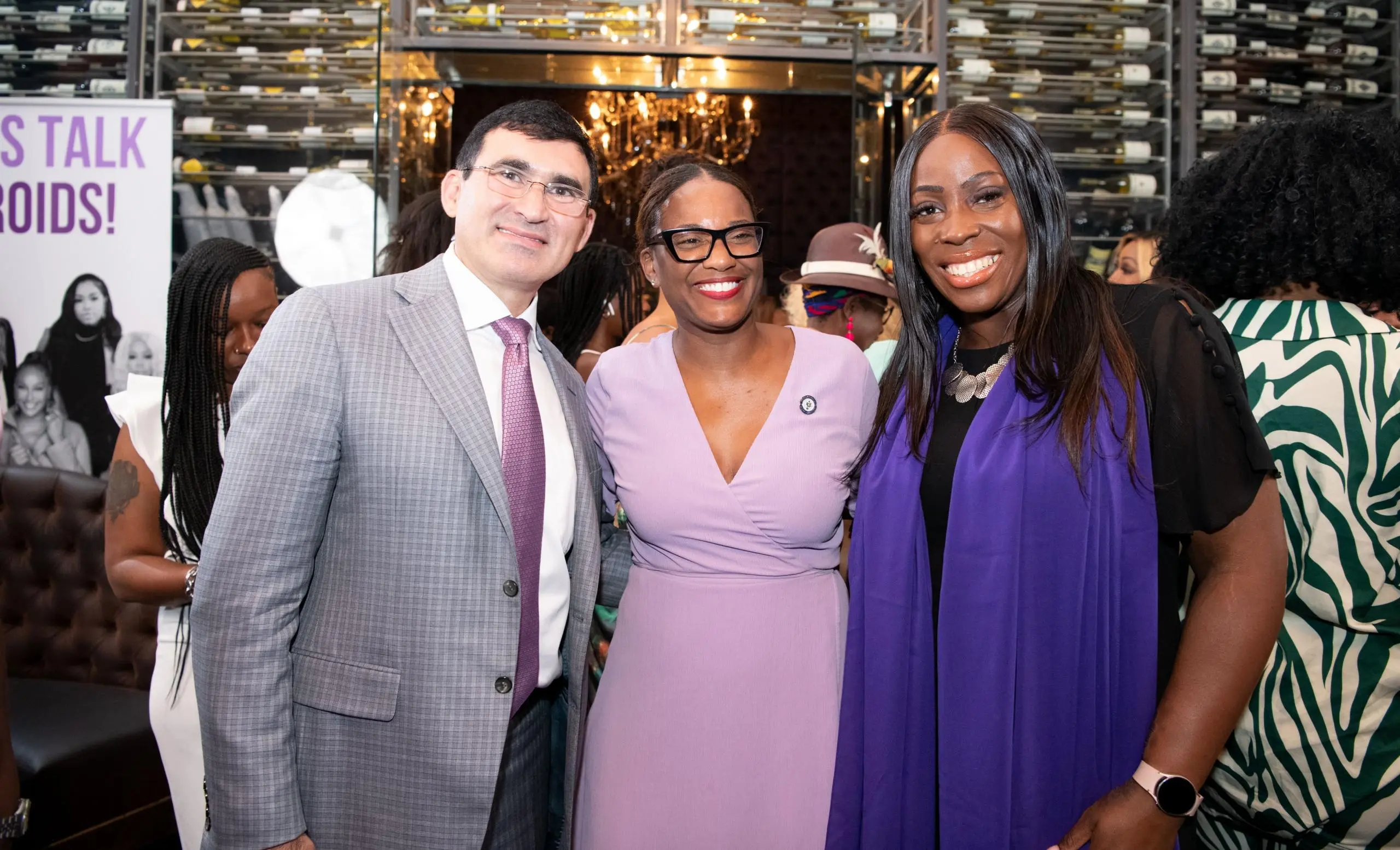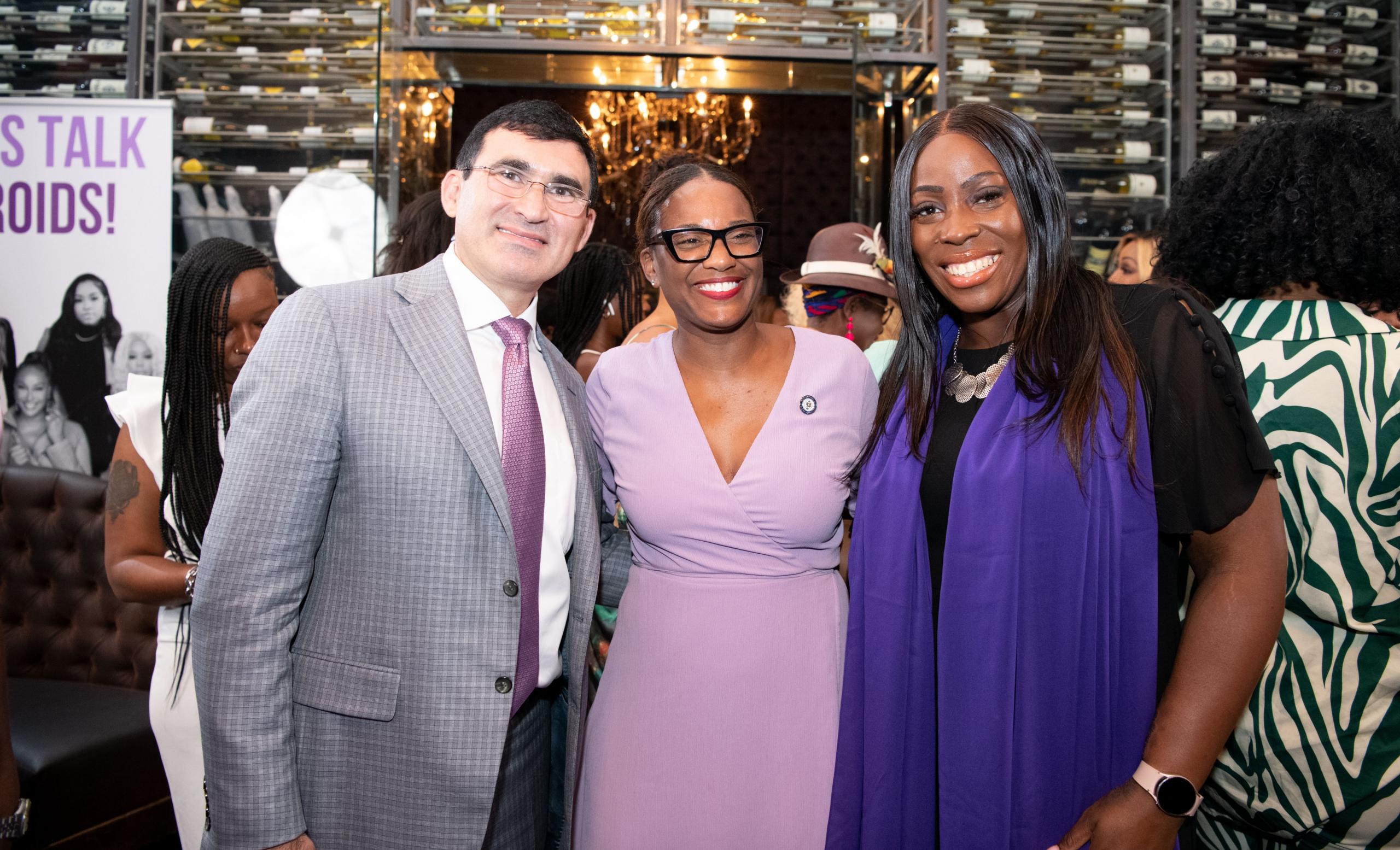 Wednesday, February 22nd, 2023
February 22, 2022, Northbrook, IL—USA Fibroid Centers is launching an awareness campaign during Black History Month to provide education and information about fibroids and non-invasive treatment. Uterine fibroid disease is the most prevalent reproductive illness, and black women are 80 to 90% more likely to get uterine fibroids. 
These benign tumors often cause heavy bleeding, anemia, incontinence, pain, or infertility, impacting a women's quality of life. Black women are at a three times greater risk for developing uterine fibroids. Of the 26 million American women who have received a diagnosis of fibroids, 10 million are symptomatic. 
Fibroid disease is also the leading cause of hysterectomies for women seeking to relieve their uterine fibroid symptoms. The Centers for Disease and Prevention (CDC) reports that approximately 600,000 hysterectomies are performed in the United States each year, and fibroids are the top reason the surgery is performed. (1) 
USA Fibroid Centers' mission is to spread awareness and education about fibroid disease to help women learn about less invasive treatment options – such as uterine fibroid embolization. 
While there is a range of options for uterine fibroid treatment, including surgical – hysterectomy or myomectomy, hormonal therapy like birth control or Gonadotropin-releasing hormone (GnRH), USA Fibroid Centers' Founder and CEO, Dr. Yan Katsnelson, believes more women need to know about the non-surgical method Uterine Fibroid Embolization (UFE) that preserves the uterus and offers a quick recovery. 
"Awareness is critical for early detection, which is key to ensuring that women have a voice in their treatment options," said Dr. Yan Katsnelson, Founder and CEO of USA Fibroid Centers. "Too many women with fibroids are unaware that there are less invasive treatments than a hysterectomy that are highly successful." 
Fibroids affect black women more severely. They are at a three-times greater risk of developing multiple uterine fibroids with aggressive growth rates and are more likely to be affected at earlier ages. Black women are also more likely to be hospitalized and require blood transfusions because of heavy bleeding. Although there are other options, black women with fibroids are two to three times more likely to get a hysterectomy and seven times more likely to get a myomectomy. 
Researchers have found several factors that are linked to why black women suffer more frequently from fibroids, although no one specific cause has been identified. Research into the leading theories as to why fibroids in black women seem more prevalent include: 
There may be a genetic element that increases this fibroid growth among black women.

 

Several studies suggested that women with fibroids experience greater overall lifetime

 

stress, which may be a trigger.

 

Some evidence suggests environmental factors, such as

 

diet

 

may increase the risk of why people develop fibroids.

 

Another study indicated black women with fibroids have a Vitamin D deficiency due to darker skin.

 

A study of more than 23,000 black women found an increased risk of fibroids among those with the longest and most frequent use – and most burns – from

 

hair relaxers.

 
Because most black women have fibroids at some point in their lives, the symptoms they experience might seem normal for them. Fibroid symptoms can be very painful and unpleasant for every woman with fibroids. However, black women with fibroids most commonly report more severe symptoms that interfere with physical activity. A national study found that black women also tend to wait longer than white women before seeking treatment. (2) 
Unfortunately, black women are more likely to be less aware of treatment choices and only presented with surgical treatments. More black women have hysterectomies – and are less likely to have laparoscopic hysterectomies than other races. A hysterectomy is a permanent solution for uterine fibroids and is not recommended for women of reproductive age that plan to conceive a child in the future. 
Uterine Fibroid Embolization (UFE) is an effective treatment for alleviating fibroid-related symptoms without removing the uterus.Patient satisfaction rates with UFE are high. UFE treatment is considered very safe with a low risk of complications. 
For more information about the diagnosis and treatment of uterine fibroids, call 855.615.2555, or visit www.usafibroidcenters.com. 
About USA Fibroid Centers      
USA Fibroid Centers is the leading provider of minimally invasive fibroid treatment, with an extensive national network of centers. USA Fibroid Centers' mission is to provide personalized, non-surgical treatment for fibroids using an advanced procedure called Uterine Fibroid Embolization (UFE). USA Fibroid Centers is dedicated to raising awareness of UFE as a treatment option and encouraging more conversation about fibroids. For more information, visit www.usafibroidcenters.com.