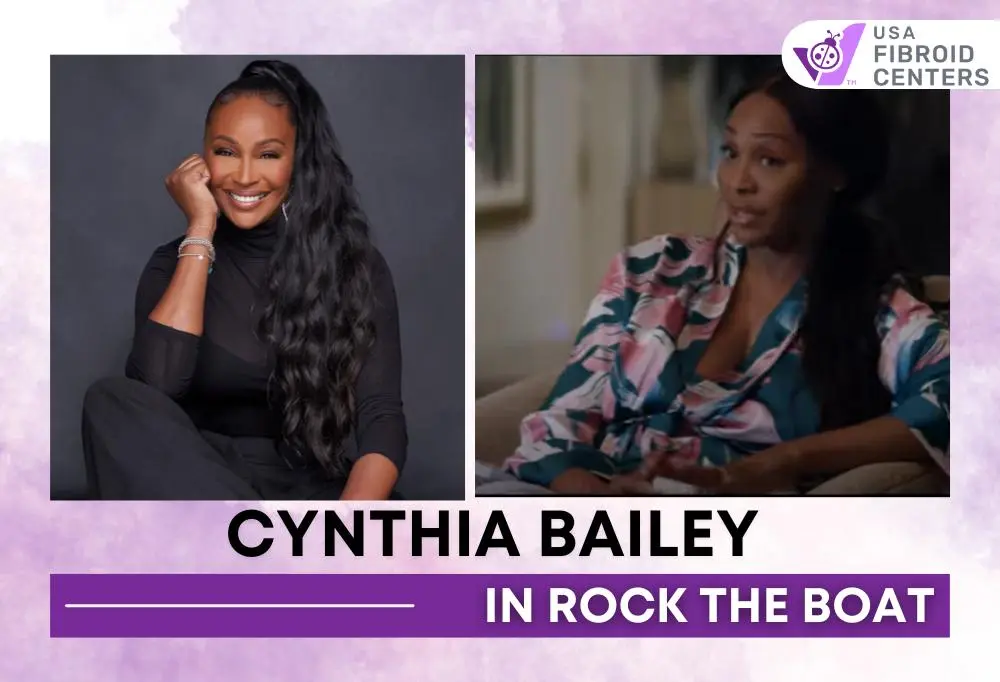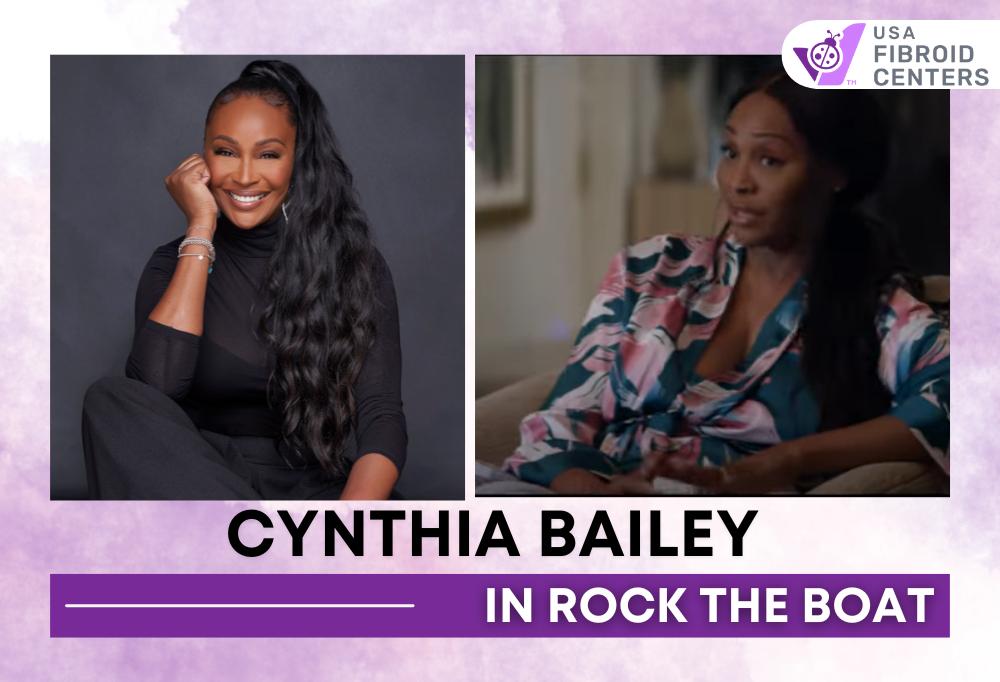 Monday, September 11th, 2023
Reality TV Real Housewives alum Cynthia Bailey is making waves with her appearance on Tubi's original movie release, Rock the Boat, which follows a young woman who is searching for the killer behind her friends' deaths. Rock the Boat also stars My Wife & Kids actor Parker McKenna, and Zonnique (daughter of Tiny Harris of Xscape).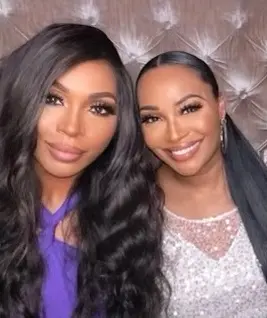 Bailey has not only rocked the modeling world and reality television but is also a health advocate for fibroids, and serves as an Ambassador for USA Fibroid Centers. 
Bailey has gone from battling uterine fibroids to becoming a passionate advocate for fibroid awareness. Her openness about her struggles has made her an advocate for countless women facing similar challenges.
Bailey went public with her debilitating fibroid symptoms on earlier seasons of Real Housewives. She used her platform on the show to shed light on the impact of fibroids on her life.
Bailey researched her treatment options and decided on uterine fibroid embolization (UFE). She described the minimally invasive procedure as "quick, with a surprisingly easy recovery period." Within a month, her periods became significantly lighter, reducing from eight days to just four, offering her immense relief and a chance to regain control of her life.
Bailey's openness about her struggles and her decision to undergo UFE treatment has improved her quality of life. She has also provided hope to countless others facing similar challenges. Her message to other women dealing with fibroids is clear:
"If you are suffering from fibroids, love yourself by taking time to address your own health needs." 

                                                                               Cynthia Bailey, USA Fibroid Centers Ambassador
Her advocacy extends beyond the screen, emphasizing the importance of self-care and seeking nonsurgical, minimally invasive treatment for fibroids.
Bailey continues to shine in the entertainment industry and promote fibroid awareness. Her story is empowering for women everywhere. If you or someone you know is dealing with fibroids, remember that there are treatment options available, and Cynthia Bailey's story is a testament to the positive impact they can have. For more information on fibroids and their treatment, visit USA Fibroid Centers at www.usafibroidcenters.com.