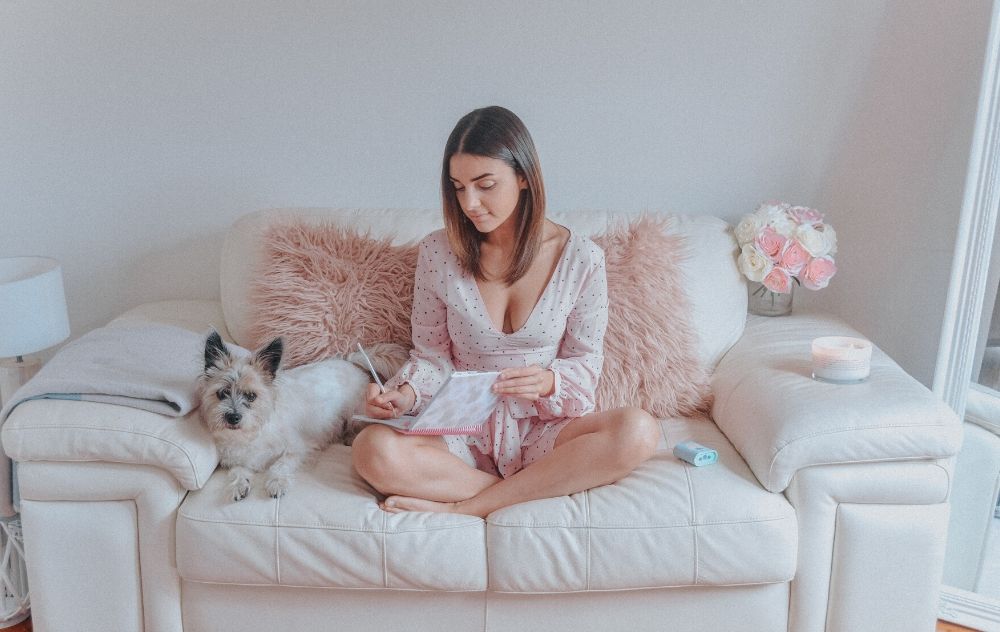 Thursday, May 21st, 2020
Have your uterine fibroids been making you feel lousy lately? At USA Fibroid Centers we care about fibroids. We want you to know that our experts are here for you with the resources you need to manage the painful and inconvenient effects of fibroids. Uterine Fibroids cause painful, uncomfortable, symptoms. Uterine fibroids have the potential to harm surrounding organs, such as the bladder and bowels. They also have the ability to impact fertility. 
If you are wondering how to take care of fibroids, we suggest scheduling a personal evaluation with a fibroid expert to discuss your options. It is generally recommended that you seek treatment when symptoms impact your career, social life, relationships, or ability to perform daily tasks. Whether you're looking for an overall fibroid care plan before treatment or for information on post fibroid surgery care, fibroid specialists can inform you about the available treatments. Many women believe that hysterectomy –– the surgical removal of the uterus –– is their only option. 
We Care About Getting You Relief From Fibroids
At our

fibroid care center

, we exclusively offer a non-surgical treatment called

Uterine Fibroid Embolization (UFE)

71-92% effective

at alleviating uterine fibroid symptoms*

1-2 week recovery

Lower risk and less invasive than fibroid removal surgery

Performed by experienced fibroid specialists in clean, modern

fibroid care center



*Raikhlin A, Baerlocher MO, Asch MR. Uterine fibroid embolization: CME update for family physicians. Can Fam Physician. 2007;53(2):250–256.
A Guide to Non-Surgical Fibroid Treatment
Fibroid Care: Before and After Treatment
While deciding on your fibroid treatment, you may appreciate some tips on managing your fibroid symptoms. While a small percentage of people diagnosed with fibroids do not experience any symptoms, many others find them to be debilitating. Common symptoms include:
Heavy and prolonged menstruation

Anemia

Pain during intercourse

Frequent urination

Constipation and/or bloating

Pain in your pelvis or lower back

Increased menstrual cramping

Stomach swelling
If heavy bleeding leads to anemia, you may experience fatigue, weakness, or shortness of breath.
While we generally recommend treating fibroid symptoms at the source, we also understand that researching your treatment options, scheduling medical appointments, and finding the necessary time to recover afterwards can be major challenges. Rest assured that we are here to walk you through every step of the process –– from diagnosis to recovery.
How to Take Care of Fibroids With UFE
How to Care for Fibroids:
If you're experiencing menstrual cramps and bloating, try applying a hot water bottle or electric heating pad to your abdomen. Or, if you have back pain caused by fibroids, you may find it helpful to place the heat source on your lower back.


To reduce the anxiety of potentially bleeding through sanitary products on to your clothing, always keep an emergency period supply kit on hand.


Exercise regularly. Along with other health advantages like lowering blood pressure (high blood pressure has been linked to fibroid growth), getting moving will also release endorphins.
Take warm showers or baths– they are excellent stress reducers


Use over-the-counter pain medications as needed


If fatigued, ask for help with daily tasks so you can rest


Eat a diet rich in fiber to promote good bowel movements and reduce constipation


Eat foods high in iron to relieve anemia. This includes whole grains, spinach, shellfish, beans, lentils, and dark chocolate


Relax by meditating and doing yoga


Avoid eating processed foods, drinking alcohol, and smoking


Get plenty of sleep
Tips for Managing Fibroid Symptoms Before Treatment
Embolization for Uterine Fibroids (UFE)
UFE is an outpatient procedure, which means there is significantly shorter recovery time compared to surgical treatment methods. According to the National Center for Biotechnology Information, UFE is about 71-92% at alleviating uterine fibroid symptoms. During your recovery, you may be fatigued and experience some discomfort, but you should start to feel symptom relief almost immediately following the procedure.
Post fibroid surgery care, on the other hand, involves a 1-2 day hospital stay, followed by 6-8 weeks of recovery. If you choose surgery for uterine fibroids, there is a greater risk for complications. It is likely that you will have also physical restrictions during recovery like the inability to drive on medications or lift heavy objects.
If you want to know more about how hysterectomy compares to embolization treatment for uterine fibroids, check out our blog post UFE vs. Hysterectomy. 
For the best fibroid care plan, consult with one of our top specialists. Discover a non-surgical, outpatient fibroid treatment that relieves fibroids symptoms, preserves the uterus, and allows you to get back to your life quickly. We accept most major insurance plans, give us a call to verify your coverage. Don't suffer from uterine fibroid pain any longer and schedule an appointment.