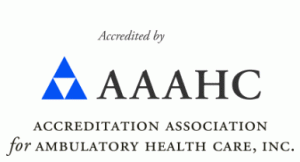 Fibroid Treatment on Jerome Ave, The Bronx, New York
At USA Fibroid Centers in Norwood, The Bronx, our fibroid specialists offer an effective, minimally-invasive, minimally-invasive treatment called Uterine Fibroid Embolization (UFE). UFE can preserve your uterus, relieve painful and undesirable symptoms, and quickly get you back to normal activities.
Uterine fibroids are a type of benign growth commonly found on the uterus. Also known as myomas, fibroids can appear individually or in clusters, ranging in size from that of a tiny pea to as large as a melon. The largest ones weigh over 20 pounds. Although not cancerous, fibroids can cause harm to the surrounding organs and in some cases, impact fertility. The type, size, location, and number of fibroids can determine which symptoms you experience, as well as their severity. Some individuals don't have any symptoms at all.
Schedule Your Consultation in Jerome Ave
Common fibroid symptoms include:
Anemia-induced fatigue
Pelvic or lower back pain
Constipation
Protruding abdomen or belly
Severe cramps or pelvic pressure
When your uterine fibroid symptoms are interfering with your career, sex life, self-esteem, or social interactions, it's time to seek treatment. At USA Fibroid Centers, we treat fibroids with unparalleled skill and professionalism. Our women's health care experts offer cutting-edge fibroid treatment in Norwood, The Bronx.
Minimally-Invasive Uterine Fibroid Treatment in Norwood, The Bronx on Jerome Avenue
At USA Fibroid Centers in Norwood, The Bronx, our treatments are performed by top-rated interventional radiologists. UFE involves less risk than fibroid surgery, offers a significantly shorter recovery time, and leaves the uterus and ovaries intact.
UFE treatment takes between 30 to 45 minutes and is performed under light sedation. Unlike some other Jerome Ave, NY fibroid removal procedures, we use an advanced ultrasound method called fibroid mapping to locate your fibroids.
What to expect of the UFE procedure at our Norwood, Bronx location:
After numbing an area of your upper thigh, our interventional radiologist makes a small incision
A tiny catheter is threaded into the uterine artery
Embolic material, which blocks blood flow to the fibroids, is injected through this catheter
Once cut off from its blood supply, the fibroid(s) will shrink and eventually die
The injected material remains permanently in the blood vessels at the fibroid site, making it unlikely that the fibroid will regrow in the future
We will keep you calm and comfortable the entire time
After the procedure, all you'll need is a small bandage on your incision before you head home –– no stitches
If you want to learn whether you are an appropriate candidate for UFE, request an appointment to consult with one of our fibroid experts. You should know that our Jerome Ave, NY, fibroid treatments involve the highest regard for our patients' comfort and safety.
Beginning Your Fibroid Treatment in the Bronx on Jerome Avenue
Are you looking for safe, effective fibroid treatment in New York City? Our team of Bronx fibroid specialists offers safe, effective care in a modern, top-of-the-line facility. At USA Fibroid Centers, our mission is to provide you with comfortable, compassionate care from the day of your consultation to after surgery.
Our goal is to take the stress out of your fibroid treatment. Whatever you need along your journey, the Jerome Avenue fibroid treatment experts have you covered.
How to Prepare for your Visit
Your fibroid specialist will sit with you to discuss your symptoms, answer questions and let you know precisely what to expect during your UFE procedure. This is when you can share any concerns and provide our fibroid specialists with the opportunity to fully address your questions. 
Documents and information to bring:
Your government-issued photo ID

All medical records relating to fibroid treatment 

A list of current medications

Insurance information and insurance card
Things to avoid before a UFE procedure:
Solid foods at least 24 hours beforehand

Too much caffeine

Tobacco products

Alcohol

Any processed foods

All blood thinner medications, including over-the-counter pain relievers.
Actions you should take:
Three hours prior to appointment: consume only clear liquids 

Take your prescriptions as you normally would, with the exception of blood thinners

Arrive with a dedicated driver at your

Jerome Avenue

appointment, as you will be lightly sedated for the

UFE procedure

.
Confirm your Insurance Coverage
The team of Bronx fibroid specialists at your USA Fibroid Center on Jerome Ave works with various insurance specialists included in our network. If you don't see your provider on the list, please call us at 347.745.7458 and we can help you maximize your benefits and sort out details and paperwork.
Looking for a Fibroid Specialist in The Bronx, NY, near Norwood?
At USA Fibroid Centers, we believe anyone dealing with fibroid symptoms deserves easy and convenient access to treatment. That's why we have dozens of clinics across the country. Your neighborhood clinic is surrounded by local businesses, restaurants, and retail shops –– and easily accessible via public transportation.
As the #1 fibroid treatment experts in America, our highly-rated fibroid specialists want to help you avoid unnecessary, invasive treatment in Norwood — fibroid surgery included.
Our Fibroid Doctors
Related fibroid articles:
Fibroid Treatment: Myths and Misconceptions
How Does Your Period Change Over Time?
10 Common Questions About UFE
Directions to Our Fibroid Center Off Jerome Ave in Norwood, The Bronx, New York

You'll find our center at 3485 Jerome Avenue. We're just north of the NYC Health + Hospital in North Central Bronx.
Nearby Areas We Serve:
Norwood

Fieldston

Kingsbridge

Olinville

Fordham
Fibroid Treatment Center Near Norwood: From Norwood, take East Gun Hill Road for less than a mile. It's only about a 3-minute drive.
Fibroid Treatment Center Near Fieldston: Fieldston is around an 8-minute, 3-mile drive via Mosholu Parkway. 
Fibroid Treatment Center Near Kingsbridge: From Kingsbridge, take Van Cortlandt Park South. Our center is less than 2 miles away and about a 10-minute drive. 
Fibroid Treatment Center Near Olinville: Our center is about a 10-minute, 1.1-mile drive along East Gun Hill Road.
Fibroid Treatment Center Near Fordham: If you take Grand Concourse for about 1.9 miles, you'll reach our clinic in 10 minutes.
How UFE Compares to Other Uterine Fibroid Treatments
UFE works by cutting off the blood supply to any existing fibroids. Because it addresses all of your fibroids at once, you can get lasting relief with one procedure. It's also effective for treating large fibroids, which is why so many women prefer it to surgical options and other treatments.
Here's a look at how UFE compares to myomectomy, hysterectomy, Acessa, and other treatments for fibroids.



For up to 95% of patients, UFE is effective at alleviating fibroid-related symptoms [National Institute of Health]
Book Your Fibroid Treatment Today
At USA Fibroid Centers, we believe everyone deserves to experience life free of fibroid pain, discomfort, and inconvenience. If uterine fibroid symptoms are negatively affecting your life, don't hesitate to make an appointment with us to explore your options for fibroid treatment in Norwood.
Frequently Asked Questions
What fibroid treatments does the USA Fibroid Center in Bronx on Jerome Ave
 offer?
At the USA Fibroid Center in Bronx on Jerome Ave, we primarily offer Uterine Fibroid Embolization (UFE). This minimally-invasive technique targets fibroids by reducing their blood supply, leading to fewer symptoms and quick recovery, usually within 1-2 weeks.
How should I prepare for my appointment at the USA Fibroid Center in Bronx on Jerome Ave
?
For your UFE treatment at our Bronx on Jerome Ave center, avoid specific medications, foods, and substances 24 hours prior. Please bring essential documents like your photo ID, medication list, prior fibroid treatment records, and insurance card. Ensure someone is available to drive you home after the procedure.
How can I consult with a fibroid specialist in Bronx on Jerome Ave
?
Schedule an appointment at our Bronx on Jerome Ave clinic or opt for a telemedicine consultation. Our UFE procedure is less invasive than traditional surgeries, involves no incisions, and preserves the uterus.