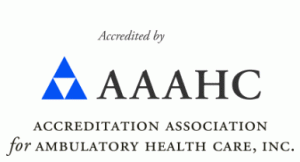 Uterine Fibroids Treatment in Mott Haven, Bronx
At USA Fibroid Centers, we are proud to offer quality fibroid care throughout the Bronx, at our Mott Haven fibroid treatment clinic. When it comes to treating uterine fibroids, there are a few options for fibroid treatment in the Bronx. Many of our patients come to use searching for a solution that doesn't require a major surgery. At our fibroid clinic in Mott Haven, we perform a minimally invasive, outpatient procedure called Uterine Fibroid Embolization (UFE). Our knowledgeable staff and experienced interventional radiologists are here to guide you every step of the way towards your recovery.
Fibroid Treatment Options in the Bronx
According to the Society of Interventional Radiology, over 20% of women in the U.S. believe a hysterectomy — the complete removal of the uterus — is the only option for fibroid symptom relief. But if you live near Mott Haven in the Bronx, another treatment for uterine fibroids is available. Our center specializes in a non-surgical treatment that leaves the uterus intact, requires no hospital stay, and does not interfere with hormones or fertility.
UFE is performed right in our Bronx fibroid centers, which means you can go home the same day. During your treatment, we'll make sure you're comfortable by numbing your upper leg and supplying a light sedative. After mapping the fibroid's location, we'll make a minimally small incision and insert a thin catheter. The catheter will be thread into the uterine artery that supplies blood to the fibroid and it will release particles to cut off its blood flow. As a result, the fibroids starve and shrink; thus reducing symptoms such as heavy bleeding and pelvic pain.
The process takes around 30 to 45 minutes. We'll then send you home to recover with a small bandage over the incision site — the cut is tiny enough that no stitches are required.
Bronx Fibroid Treatment Center
If you are in New York searching for a trusted fibroid doctor to help you find relief, give us a call. At our fibroid clinic in the Bronx, we are dedicated to providing you with effective treatment solutions for your symptomatic fibroids. If you want to verify your insurance coverage before you schedule an appointment , just give us a call at 855.615.2555. 
Our interventional radiologists put their patients comfort and care above all else. Contact us online to schedule a consultation with our Mott Haven, Bronx fibroids treatment center. During your visit, we'll confirm your diagnosis, answer any questions or concerns you may have, and discuss whether UFE is the right treatment option for you.