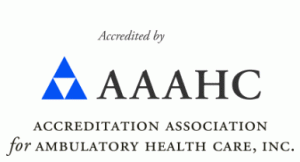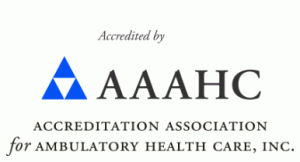 Uterine Fibroids Treatment in Mott Haven, Bronx
USA Fibroid Centers is proud to offer services to women throughout the Bronx at our Mott Haven uterine fibroid treatment center. When it comes to treating uterine fibroids, women throughout Mott Haven and beyond are given few options. Many of our patients come to use searching for a treatment solution that doesn't involve a major surgery. At our centers, we perform a minimally invasive, outpatient procedure called Uterine Fibroid Embolization (UFE). Our knowledgeable staff and experience interventional radiologists will guide you every step of the way towards your recovery.
What Are Uterine Fibroids?
Uterine fibroids are a common condition affecting nearly a third of women in their childbearing years. Fibroids are benign tumors that appear on the uterine walls. While non-cancerous, these tumors can harm nearby organs, resulting in sometimes painful symptoms. While every woman is different, common symptoms include:
Heavy, prolonged menstruation
Pain during sexual intercourse
Protruding abdomen or constipation
Low back or pelvic pain
Frequent urination
Difficulty emptying the bladder
Fatigue due to anemia
Having to buy and use a significant amount of feminine hygiene products
Constantly relying on over-the-counter pain medications to relieve pelvic pain or pressure
If fibroid symptoms have interfered with your career, social life, sex life, or self-confidence, there is hope. Our Mott Haven, Bronx center offers uterine fibroids treatment that can help you enjoy a life free from fibroid pain.
Non-Invasive Fibroid Treatment Options in Mott Haven, Bronx
According to the Society of Interventional Radiology, over 20% of women in the U.S. believe a hysterectomy — the complete removal of the uterus — is the only option for fibroid symptom relief. But if you live in Mott Haven, Bronx, another treatment for uterine fibroids is available. Our center specializes in Uterine Fibroid Embolization (UFE) — a non-surgical option that leaves the uterus intact, requires no hospital stay, and does not interfere with hormones or fertility.
UFE is performed right in our centers, which means you can go home the same day. During your treatment, we'll make sure you're comfortable by numbing your upper leg and supplying a light sedative. After mapping the fibroid's location, we'll make a minimally small incision and insert a thin catheter. The catheter will be thread into the uterine artery that supplies blood to the fibroid and it will release particles to cut off its blood flow. As a result, the fibroids starve and shrink; thus reducing symptoms such as heavy bleeding and pelvic pain.
The process takes around 30 to 45 minutes. We'll then send you home to recover with a small bandage over the incision site — the cut is tiny enough that no stitches are required.
Results of Non-Surgical Uterine Fibroid Treatment
After UFE treatment, many women can return to their daily activities in around five to seven days. Most make a full recovery in one to two weeks — a far shorter recovery time than a hysterectomy or myomectomy.
After your recovery, you should start to see a significant improvement in your symptoms. Our patients report many benefits after their procedure, including:
Shorter, lighter periods lasting between 5-7 days
Less constipation and bloating
Decreased pain during intercourse
No pelvic pressure or pain
Normal frequency of urination
No protruding belly or abdomen
Buying and using less feminine hygiene products (not having to double-up anymore)
Taking less over-the-counter pain medications to manage pelvic pain or cramps
UFE treatment from USA Fibroid Centers gives women their life back. Our patients no longer need to cancel plans or call off work due to painful, unpredictable symptoms — instead, they are able to focus on living life to its fullest.
Find a Compassionate Uterine Fibroid Treatment Center in Mott Haven, Bronx
Our interventional radiologists put their patients comfort and care above all else. Contact us online to schedule a consultation with our Mott Haven, Bronx fibroids treatment center. During your visit, we'll confirm your diagnosis, answer any questions or concerns you may have, and discuss whether UFE is the right treatment option for you.