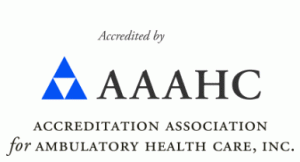 Fibroid Treatment in Flatbush, NY
Although uterine fibroids are commonly found in women of reproductive age, over half of women don't realize their risk. If you are experiencing fibroid symptoms such as pelvic pain or pressure, abnormal menstrual bleeding, frequent urination, or pain during sex, it's a good idea to talk to your doctor. If you are diagnosed with fibroids, we want you to know there is a non-surgical treatment called Uterine Fibroid Embolization (UFE). This innovative treatment can quickly alleviate your symptoms and get you back to living life to its fullest. 
While there are other fibroid treatments in Flatbush, NY available, most people with fibroids are not aware of the full range of options. Instead, many believe that hysterectomy, the complete surgical removal of the uterus, is the only solution. Our experts at USA Fibroid Centers aim to educate others on the effective, non-surgical treatment available that can preserve the uterus while eliminating painful, uncomfortable, and inconvenient symptoms.  
Uterine fibroids are a type of non-cancerous tumor that commonly grows in or on the uterus. Although not usually considered dangerous, Uterine Fibroids have the potential to cause harm to surrounding organs – and sometimes impact fertility. Individuals can develop a single fibroid or multiple fibroids, with sizes ranging from a tiny pea to weighing more than 20 pounds. 
The type, size, location, and number of fibroids impact which symptoms are involved, as well as their severity. Some never experience symptoms at all.
Symptoms of fibroids can include:
Anemia-induced fatigue

Pelvic or lower back

pain

Constipation

Stomach bloating

Severe cramps or pelvic pressure
At USA Fibroid Centers, we recommend seeking fibroid treatment when symptoms interfere with your career, sex life, self-esteem, or social interactions. Don't wait around to contact us – experience our state-of-the-art facilities and specialized fibroid treatment in Flatbush, NY.
Non-Surgical
Flatbush Uterine Fibroid Treatment
While some patients are told hysterectomy is the only treatment option for uterine fibroids, we want you to know this isn't true. Uterine Fibroid Embolization is a less invasive, lower-risk, non-surgical treatment that leaves the uterus and ovaries intact. This FDA-approved, outpatient procedure offers a much shorter recovery time than surgery, with most women returning to normal activities in one to two weeks. Our expert interventional radiologists perform UFE procedures at our state-of-the-art facilities. 
Unlike other Flatbush fibroid removal techniques, UFE:
Takes between 30 and 45 minutes

Locates fibroids using an advanced ultrasound method called fibroid mapping

Uses light sedation instead of general anaesthesia

Involves only a small incision in your upper thigh
During the procedure, our specialists inject embolic through a tiny catheter into the uterine artery to block blood flow to the fibroids. Once cut off from blood flow and nutrients, the fibroid(s) shrinks eventually withers away. The injected material remains permanently in the blood vessels at the fibroid site, making it unlikely that the fibroid will regrow in the future. Afterwards, you will go home with only a small bandage on your incision. Stitches are not needed. 

Related fibroid articles:
Learn More About Uterine Fibroid Embolization (UFE)
Seeing Within: Fibroid Mapping with Minimally Invasive Technology
Does UFE Offer Fewer Complications Than Surgery?
At USA Fibroid Centers, UFE is performed with skill and cutting-edge technology. To learn whether you are a candidate for Uterine Fibroid Embolization, visit one of our clinics. You can schedule an appointment online today to meet with one of our Flatbush fibroid specialists.
Looking for a
Flatbush Fibroid Specialist
?
USA Fibroid Centers is the #1 fibroid treatment expert in the country, with dozens of clinic locations available. The primary goal of our highly-rated Flatbush fibroid specialists is to inform patients of their full range of treatment options in order to avoid any unnecessary fibroid surgery.
How to get to Flatbush, NY USA Fibroid Center Locations
Our Flatbush uterine fibroid treatment center is located right along Flatbush avenue, just a little south of Brooklyn Public Library's Flatbush location. You'll find us between Albemarle road to the south and Church avenue to the north. Look for us across the street from Erasmus Hall High School and McDonalds. We can be reached via public transportation, with the Church avenue metro stop just a short walk away. Our office welcomes patients from all five boroughs and beyond.
Book Your
Flatbush Fibroid Treatment
Today
If uterine fibroid symptoms are negatively impacting your daily life, we can help. USA Fibroid Centers wants you to rediscover a life without painful, uncomfortable, unpredictable fibroid symptoms. To consult with our top specialists for uterine fibroid treatment in Flatbush, NY, use our convenient online scheduling form to book an appointment.