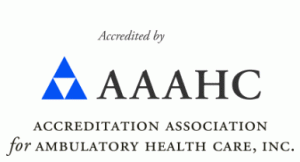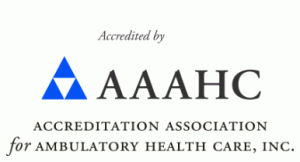 Uterine Fibroids Treatment Center in Flatbush, Brooklyn
The specialists at USA Fibroid Centers help women like you get relief from fibroids. Treatment of uterine fibroids in Flatbush, Brooklyn, involves Uterine Fibroid Embolization (UFE), the gold standard of minimally-invasive procedures. Discover how we can improve your quality of life with cutting-edge technology.
About Uterine Fibroids
Up to one-third of women develop uterine fibroids during before the age of 35, increasing to over 80% by the age of 50. These noncancerous growths have various sizes with different effects on every woman. Left untreated, uterine fibroids can grow to become extremely uncomfortable. If you have symptoms from uterine fibroids, we can help you live comfortably again.
UFE Treatment Goals
UFE has FDA approval and serves as a minimally-invasive, outpatient alternative to invasive surgeries. Over 200,000 hysterectomies are performed each year for the treatment of fibroids, and a majority of those are considered medcially unncescarry. At USA Fibroid Centers, we believe women shouldn't have to choose between continue pain and a major surgery. Our patients have a personal choice to make when they consider UFE or a hysterectomy. Our fibroid specialists can assist you in making an informed decision.
Every woman has a unique experience with fibroids. Some women have heavy periods lasting more than 10 days a month and often result in anemia, while others experience pain during intercourse or chronic constipation and bloating. We have more information about the potential symptoms of fibroids on our Signs and Symptoms page. Your treatment goals after UFE include:
Shorter, lighter periods lasting between 5-7 days
Less constipation and bloating
Decreased pain during intercourse
No pelvic pressure or pain
Normal frequency of urination
No protruding belly or abdomen
Buying and using less feminine hygiene products (not having to double-up anymore)
Taking less over-the-counter pain medications to manage pelvic pain or cramps
Missing less work and time with friends or family
Your doctor will help you determine whether you have uterine fibroids and how UFE can help relieve your symptoms.
How Do USA Fibroid Centers' Doctors Perform UFE?
Thanks to UFE, we can provide a non-surgical fibroid treatment in Flatbush, Brooklyn for women who want to avoid a major surgery. This procedure involves a small incision in your leg. Your specialist will help you relax with a light sedative and will use an ultrasound to locate your fibroids. Then, your doctor will numb your leg, make the incision, and insert a catheter that travels to your uterus through the uterine artery. They will use small particles to block the blood flow to your fibroids, shrinking them and relieving your symptoms. We perform UFE right in our fibroid treatment centers; therefore, UFE does not require a hospital stay or general anesthesia.
What to Expect Before, During, and After UFE
During your first appointment at USA Fibroid Centers, our fibroid specialists will discuss your symptoms, family history, and medical records. If you've had an ultrasound or MRI in the past, we encourage you to bring your results so we can determine the best course of action. If you haven't had an ultrasound before, we will conduct one in our center in order to determine the fibroids' location and size.
Additionally, our interventional radiologists are available to help you find another solution if your symptoms come from a condition other than fibroids.
If you choose UFE, our medical team will help you schedule a time and day for your procedure that best works for you. The treatment process will take around 30 to 45 minutes, and you can leave the same day. We require a friend or loved one take you home, where your recovery time should only take about a week. The majority of our patients report seeing a slight improvement in their symptoms between 1-2 weeks, and a full improvement in as little as 1-2 months.
Get Uterine Fibroids Treatment in Flatbush, Brooklyn
When treatments like UFE exist, what's stopping you from scheduling today! Feel free to schedule an appointment online or give us a call anytime. We are looking forward to meeting you soon!