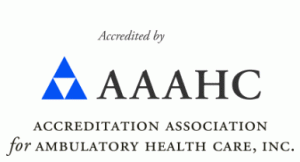 Fibroid Treatment in Lower Manhattan, NY
Are you looking for relief from uterine fibroids? If you are experiencing painful or unpleasant fibroid symptoms such as heavy menstrual bleeding, pelvic pain, low energy levels, or frequent urination, at USA Fibroid Centers, we're here to help. Although you may believe that hysterectomy — the surgical removal of the uterus — is your only treatment option, this simply isn't true. We offer a minimally invasive, outpatient treatment called Uterine Fibroid Embolization (UFE) that can alleviate your symptoms and quickly get you back to normal activities. 
Schedule Your Consultation in Lower Manhattan
Related fibroid articles you may be interested
Do You Have an Irregular Period?
Are My Period Cramps Normal?
Uterine fibroids are not cancerous, but they do have the potential to harm surrounding organs, impact fertility, and cause painful, uncomfortable, and inconvenient symptoms.
Those afflicted may have a single fibroid or multiple growths in clusters, with some as small as a tiny pea and others weighing more than twenty pounds. The type, size, location, and number of fibroids can impact which symptoms occur, as well as their severity. In some cases, you may not experience any negative effects at all.
Fibroid symptoms include:
Anemia-induced fatigue

Pelvic or lower back

pain

Constipation

Protruding abdomen or belly

Severe cramps

or pelvic pressure 
Learn more about symptoms
It is important to seek treatment when uterine fibroid symptoms are interfering with your career, sex life, self-esteem, or social interactions. At USA Fibroid Centers we have state-of-the-art facilities for fibroid treatment in Lower Manhattan, NY. 
Minimally-Invasive Lower Manhattan, NY Uterine Fibroid Treatment
At USA Fibroid Centers, our fibroid specialists aim to educate patients about a less invasive, lower-risk, non-surgical treatment which allows your uterus and ovaries to remain intact. Uterine Fibroid Embolization, approved by the FDA, also has the advantage of a much shorter recovery time than hysterectomy. With UFE, most recoveries take only one to two weeks — instead of the six to eight weeks required after hysterectomy.
So when you're researching Lower Manhattan, NY fibroid treatment methods, look no further. At USA Fibroid Centers, Uterine Fibroid Embolization is performed by highly qualified Lower Manhattan, NY fibroid specialists in state-of-the-art facilities. UFE treatment takes between 30 to 45 minutes. You will be given light sedation to remain calm and comfortable throughout the procedure. General anesthesia is unnecessary. 
During UFE:
Our fibroid experts use an advanced ultrasound method called fibroid mapping to locate your fibroids.

After numbing the area, a small incision is made in your upper thigh.

Embolic material is injected through a tiny catheter into the uterine artery to block blood flow to the fibroids.

Once cut off from blood flow and nutrients, the fibroid(s) will shrink and eventually die.

The injected material remains permanently in the blood vessels at the fibroid site, making it unlikely that the fibroid will regrow in the future.

Afterwards, all you'll need is a small bandage before you go home.
We invite you to schedule a consultation with one of our Lower Manhattan, NY fibroid specialists to learn more about this effective fibroid treatment. Our state-of-the art medical facility is located close to public transportation and conveniently surrounded by local businesses, restaurants, and retail shops. In Lower Manhattan, NY, fibroid treatment at USA Fibroid Centers is performed not only with skill, but also with compassion and the highest regard for our patients' quality of life.
Looking for a Lower Manhattan, NY Fibroid Specialist?
As the number-one fibroid treatment experts, our highly-rated Lower Manhattan, NY fibroid specialists provide expert care before, during, and after Uterine Fibroid Embolization. Our primary goal is to help you avoid any unnecessary invasive treatment in Lower Manhattan, NY — fibroid surgery included. 
Related fibroid articles:
Fibroid Mapping with Minimally Invasive Technology
Lack of Awareness Surrounding Non-Surgical Fibroid Treatment
Beginning your Fibroid Treatment in Lower Manhattan, New York on Fulton St.
For diagnostics and fibroid treatment in Lower Manhattan, our team of experienced doctors and staff offer expert care in state-of-the-art facilities. Our skilled Lower Manhattan fibroid specialists focus on providing minimally invasive treatments and outpatient care to ensure your relief from uterine fibroid symptoms.
We understand that medical procedures can be stressful. Our fibroid specialists in Lower Manhattan will support you every step of the way, working with you to develop your individual treatment plan. We are here to answer your questions and provide you with compassionate care.
How to Prepare for your Visit 
On the day of your treatment, your Lower Manhattan fibroid specialist will cover your symptoms and general health with you. They'll let you know what to expect and answer any questions. Please share any concerns at this point, so we can fully address them before your Lower Manhattan fibroid treatment.
Please bring the following documents to your Lower Manhattan fibroid treatment:
Photo ID

Insurance Card

A list of all medications and supplements you are taking

Medical records pertaining to previous fibroid diagnoses or treatments
To ensure that your Lower Manhattan fibroid treatment goes smoothly, follow these guidelines.
Do:
Limit your intake of caffeine

Avoid processed foods

Eat only soft foods, then fast for the last three hours, drinking only clear liquids
Take prescribed medications and vitamin supplements as usual, with the exception of any blood thinning agents
Do NOT:
Drink alcohol

Take any aspirin or blood thinner medications

Smoke or chew tobacco
You will be sedated for your Lower Manhattan fibroid treatment. Please have someone with you to bring you home following the procedure.
Confirm your Insurance Coverage
At USA Fibroid Centers, our team of insurance specialists will work with you to maximize your insurance coverage and complete any necessary paperwork for approval. We work with a range of providers; if you have questions, please contact us at 347.602.9355.
How to get to Lower Manhattan, NY USA Fibroid Center Locations
Our Lower Manhattan center is at 122 Fulton Street, less than a block from CityMD Urgent Care. 
Nearby Areas We Serve:
Two Bridges

World Trade Center

Tribeca

Downtown Brooklyn
Fibroid Center Near Two Bridges: We are only about a mile from Two Bridges, or a 7-minute drive via Pearl and Fulton Streets.
Fibroid Center Near the World Trade Center: Our Lower Manhattan center is about a 10-minute, 1.1-mile drive from the World Trade Center via Park Place. 
Fibroid Center Near Tribeca: We're just under a mile away from Tribeca. If you take West Broadway, the drive is about 8 minutes. 
Fibroid Center Near Downtown Brooklyn: The Lower Manhattan center is about just over 2 miles from Downtown Brooklyn, and the drive takes about 30 minutes via Brooklyn Bridge Boulevard. 
How UFE Compares to Other Uterine Fibroid Treatments
UFE works by cutting off the blood supply to any existing fibroids. Because it addresses all of your fibroids at once, you can get lasting relief with one procedure. It's also effective for treating large fibroids, which is why so many women prefer it to surgical options and other treatments.
Here's a look at how UFE compares to myomectomy, hysterectomy, Acessa, and other treatments for fibroids.



For up to 95% of patients, UFE is effective at alleviating fibroid-related symptoms [National Institute of Health]
Book your Lower Manhattan, NY Fibroid Treatment today 
At USA Fibroid Centers, we recommend seeking treatment if painful and unpleasant uterine fibroid symptoms are negatively impacting your daily life. Uterine Fibroid Embolization can alleviate fibroid symptoms and quickly get you back to living your life to its fullest. To learn more about uterine fibroid treatment in Lower Manhattan, NY, schedule an appointment today.
Schedule Your Appointment Today
Frequently Asked Questions
What fibroid treatments does the USA Fibroid Center in Lower Manhattan offer?
At the USA Fibroid Center in Lower Manhattan we primarily offer Uterine Fibroid Embolization (UFE). This minimally-invasive technique targets fibroids by reducing their blood supply, leading to fewer symptoms and quick recovery, usually within 1-2 weeks.
How should I prepare for my appointment at the USA Fibroid Center in Lower Manhattan?
For your UFE treatment in Lower Manhattan, avoid specific medications, foods, and substances 24 hours prior. Please bring essential documents like your photo ID, medication list, prior fibroid treatment records, and insurance card. Ensure someone is available to drive you home after the procedure.
How can I consult with a fibroid specialist in Lower Manhattan?
Schedule an appointment at our Lower Manhattan clinic or opt for a telemedicine consultation. Our UFE procedure is less invasive than traditional surgeries, involves no incisions, and preserves the uterus.