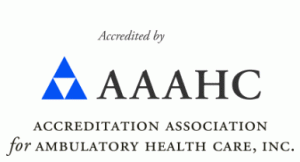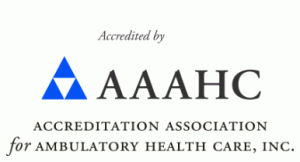 Uterine Fibroids Treatment in Lower Manhattan
Are you searching for virtually non-invasive fibroid treatment near Lower Manhattan? Our compassionate medical professionals can help you find relief from your symptoms. At USA Fibroid Centers in Lower Manhattan, we specialize in the treatment of uterine fibroids in women. Learn more about fibroids and how we can help.
Do I Have Uterine Fibroids?
A medical professional can help you determine if you have fibroids. Your gynecologist or physician might diagnose you with uterine fibroids, or you can visit a doctor at USA Fibroid Centers. Every woman has a unique experience with fibroids, so your symptoms may differ from someone else's. Uterine fibroid symptoms can include:
Pain or pressure in your pelvis, back, or legs
Heavy periods that last more than 10 days per month
Bloating and constipation
Pain during sexual intercourse
Anemia-related fatigue
Around one-third of women develop fibroids during their childbearing years. When you have large fibroids or fibroids in a specific area of your uterus, you may experience the above symptoms. If you have any of these health issues, our professionals can make a diagnosis and help you decide on a treatment.
What Kind of Procedures Do You Offer at USA Fibroid Centers?
We provide Uterine Fibroid Embolization (UFE) to women experiencing fibroid symptoms. You can choose UFE as a less invasive treatment option than a hysterectomy or myomectomy. While the latter two treatments involve abdominal incisions, your doctor will only make a simple, small incision in your thigh during UFE. Due to the incision's small size, you can wear a bandage afterward instead of stitches.
During a UFE procedure, the doctor will help to make you feel more comfortable by using a light sedative and a numbing agent in the incision area. They'll use an ultrasound to locate your fibroids, then make a small incision in your leg. A catheter goes through the incision and dispenses particles that cut off the blood flow to your fibroids. Without blood, your fibroids shrink and you will no longer experience symptoms from them.
Diagnosis and UFE from an Office That Cares
The specialists at USA Fibroid Centers guide patients through two processes — diagnosis and treatment. At your initial consultation, your doctor will determine your condition if you don't already have a diagnosis. Our medical team uses ultrasound technology to locate fibroids in your uterus. When you visit after getting a diagnosis from another provider, our specialists will confirm your symptoms. After your diagnosis, you and your doctor will discuss your treatment options.
If you decide to receive UFE, you will schedule an appointment for your outpatient procedure. UFE takes about 30 to 45 minutes and allows you to recover at home afterward. Most patients can resume everyday activities within a week and have a full recuperation in under two weeks. Your doctor will tell you what to expect before and after your procedure.
Visit Our Uterine Fibroid Treatment Center in Lower Manhattan
If fibroid symptoms interfere with your quality of life, know that there is hope. Our medical professionals will assist with diagnosis and treatment so you can experience relief. Schedule an appointment at one of our centers today using our online booking tool.